The Student Operating a Hair Salon From Her Dorm
We've all had our traumatic experiences when it comes to hair. That bowl cut in elementary school your mom thought was so adorable? Looking back at the pictures makes you cringe. Going from brown to bleach blonde so your ex-boyfriend might see the picture on Instagram with the caption, "Fresh start!" He wasn't worth it, anyway.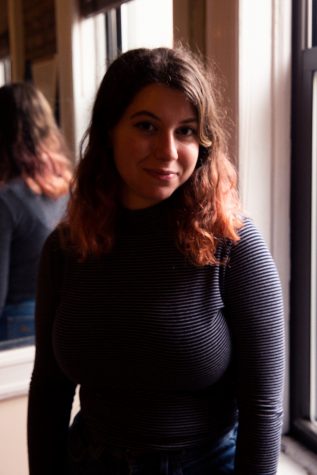 We become so attached to our hair, and can't imagine our 7-year-old selves thinking it was be a good idea to try chopping our own bangs — unless you're one of the few brave souls that takes matters into their own hands.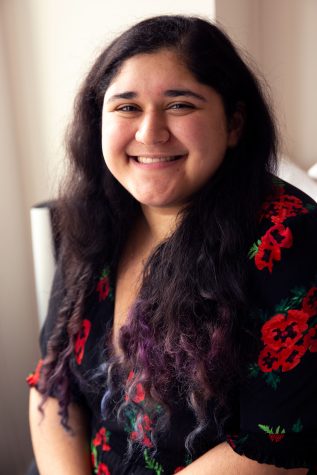 "I would watch YouTube videos of people dying their own hair and think, 'That's so sick, I could totally do that," CAS sophomore Kristen Santillo said. "So I did."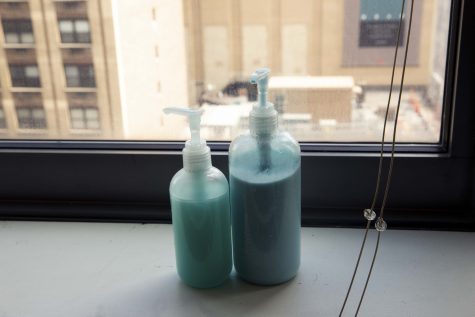 Santillo's carefree attitude about hair is so rare, it's inspiring. In fact, she has even prompted her friends to be bold. Since coming to NYU, she has altered upwards of six hairdos. 
Seeing as how we barely trust professionals to realize our hair visions perfectly, this confidence in a friend who operates out of a dorm room is baffling. Santillo recognizes and values others' trust in her, and tries her best to create an environment that is both comfortable and fun for everybody.
"I always like to get some music going, try to have a good time and not be weird about it," Santillo said. "People can get really nervous and even I get nervous because you never really know how it's going to turn out and it could always go wrong."
Santillo's setup  may sound more chaotic than sitting in a salon, but the element of trust is not to be underestimated. Isn't a hangout with friends less intimidating than alternating between staring at your reflection in the mirror and your phone, silently praying everything is going well?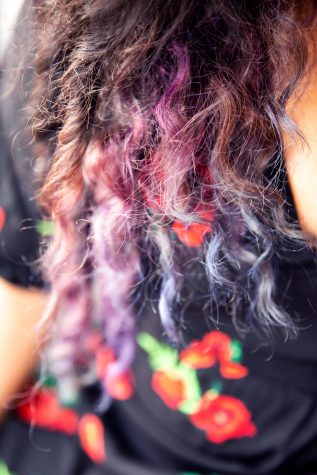 With an array of tools, Santillo does her best to give her clients the mane of their dreams.
"I have hair-cutting scissors, a little apron like the ones at hair salons, combs, a brush, a bowl for mixing — the basics," Santillo said. "I just ask that people to bring their own hair dye, so they choose the color and the brand, and I do the rest."
Naturally, operating in the dorm comes with challenges that arise in the sterile salon. Santillo doesn't think much of it. 
"The showers don't have detachable shower heads so whenever I go to wash the dye out, people have to stand and lean over into the shower and water gets everywhere," she said. 
On top of the inevitable chaos, Santillo acknowledges that working on something as precious as someone's hair can risk a ruined relationship.
"You don't want to make a mess because any permanent damage will get you fined, so being careful with the dye is super important," she added. 
Living in a dorm doesn't mean your DIY dreams are over, it just requires a little more creativity in execution. There's no guarantee that things won't go wrong, but in the end, it always grows back, right?
Email Beauty & Style at [email protected]