Construction on West 4th to End in November — Before Resuming in Spring
Wake me up when November ends.
Walking by the Stern School of Business, students snake and squeeze past one another as they try to make it through the bottlenecked slab of sidewalk set aside for pedestrians. They brush shoulders, weaving in and out of the crowd to the thuds of a jackhammer.
Closer to campus, crossing West 4th Street toward the scaffolding-covered Bobst Library, students are surrounded by cement dividers. Attempting to avoid the wetter portions of the road, they quickly brush by the man in an orange vest holding a sign that says "SLOWLY."
Students on NYU's Washington Square campus have all experienced this, but few know the reason for the construction or, more importantly, when it will end.
"That construction has been going on for so long to the point that I've been asking myself 'why' every time I see it," Tandon sophomore Faisal Karim, who goes to Bobst most weekdays, told WSN. "Seeing construction gets me angry for the poor drivers who have to pass by that place all the time."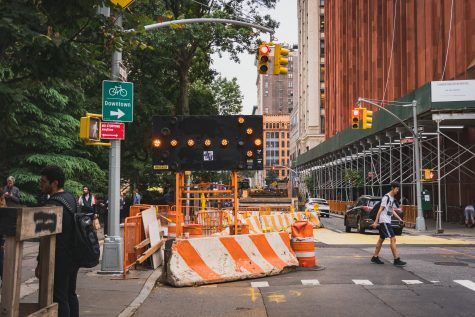 The construction is part of the Department of Environmental Protection's Washington Square Park Water Main Project. The purpose of the construction is to replace a 36-inch diameter cast-iron water main installed originally in 1898, according to the Department of Design and Construction, which is managing the project for the DEP.
For $18.6 million, the 120-year-old water main will soon be replaced by a new, bigger and better 48-inch trunk main that will supply water to smaller pipes in the surrounding area, DDC Executive Director of Public Information Ian Michaels said in an email to WSN.
"We expect that all underground infrastructure work will be completed in November of this year," Michaels said. "Then a temporary asphalt layer will be put down until final restoration can be done in the spring. Because of the properties of concrete and asphalt, we can't do final restoration of the street in cold weather."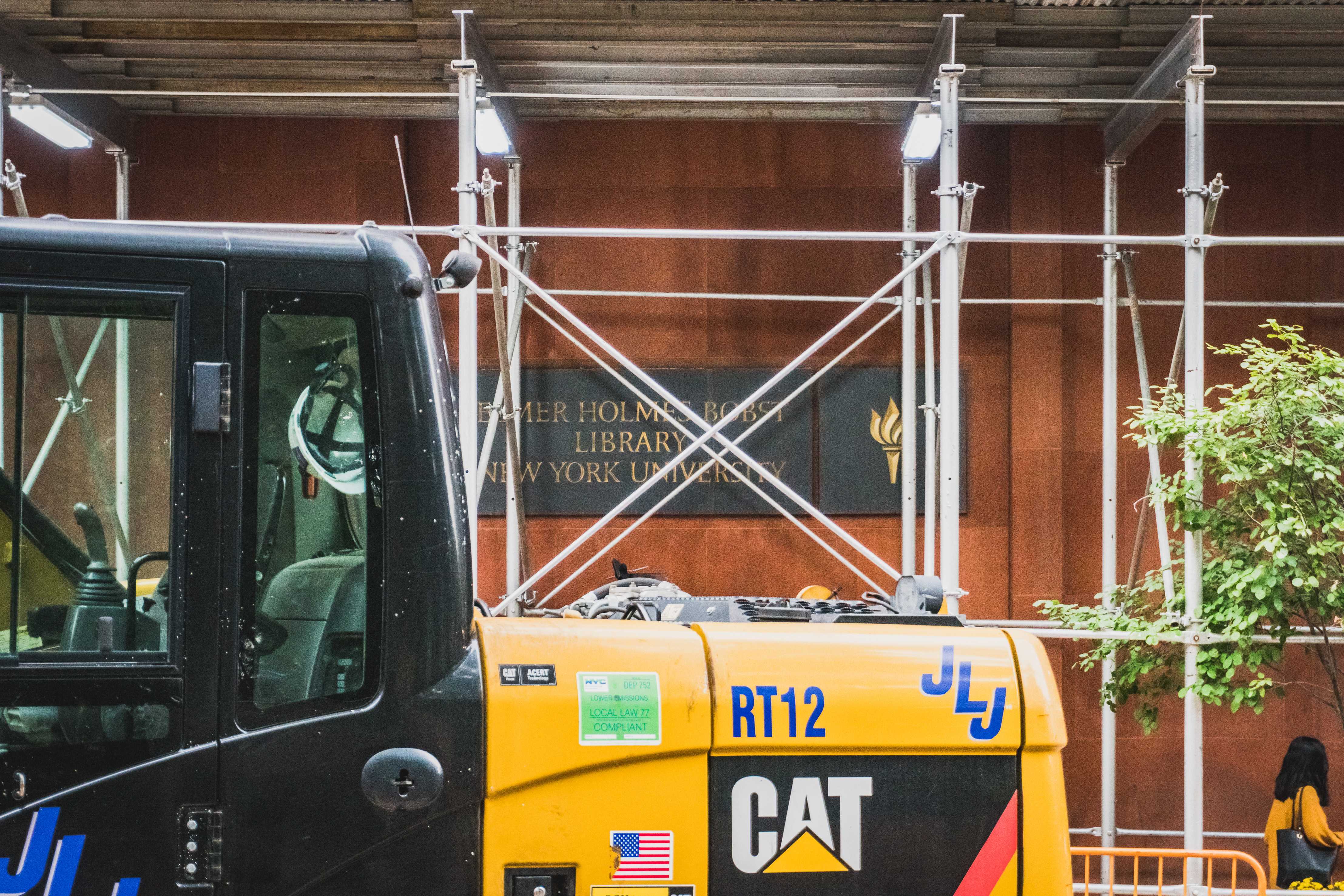 A November end date may come as a relief to students, with cement dividers and sectioned-off sidewalks having been constant inconveniences since the project began in 2015.
Others couldn't care less about when the construction is finished.
"I don't drive, so it honestly doesn't bother me," Stern first-year Nitya Patlola said. "I feel like in the city you have to find your way around anyway, so it's fine if one way's blocked; you'll just find another way."
A version of this article appeared in the Tuesday, Oct. 9 print edition.
Email Victor Porcelli at [email protected].