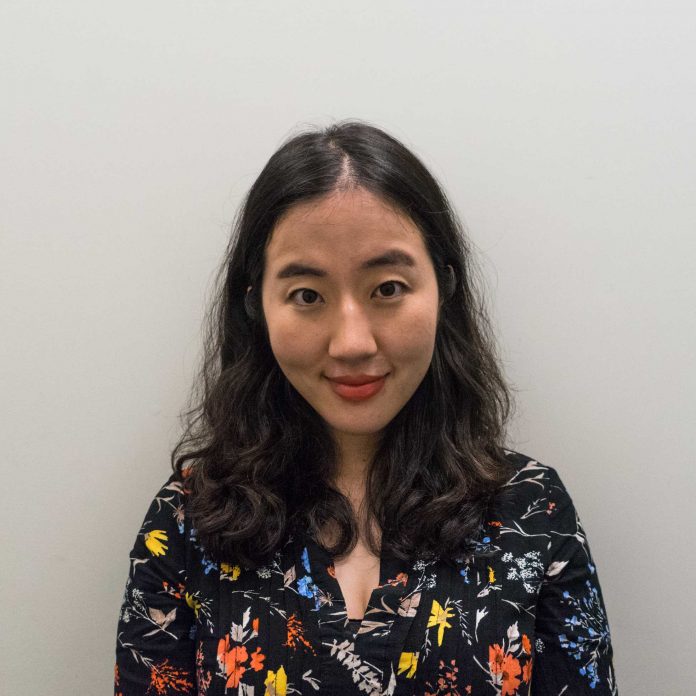 Artists of color have formed an integral part of the last century's entertainment world, yet seldom has anybody done them justice. In the case of Asians, take Yul Brynner's choppy diatribe in "The King and I" in 1956 or Daniel Dae Kim's cartoon character rendition of Kwon in the TV series "Lost" in 2004. Artists of color deal with this problem in various ways. Some reluctantly embrace the long tradition of distorting and misrepresenting people of color. Others, rather than succumbing to this kind of dehumanizing compromise, refuse to settle and struggle to redefine how they're commonly portrayed in media.Then, how can meaningful progress toward equality be made?
I often find simple — but also underrated — answers to this question from fellow artists of color. Kal Mansoor, actor and creator of the one-man show "A Brief History of Colonization," shared his solution with me: do not be afraid of using your own voice to express your thoughts and experiences. His suggested method is straightforward and even obvious, but it bears repeating, especially in a time when there is more racial representation in entertainment but still a lack in accuracy.
Mansoor is the youngest of three children raised by Indian parents who immigrated to England two decades before he was born. Supported by their enthusiasm for education, Mansoor eventually attended Royal Holloway, University of London, where he started acting as a hobby — an activity that developed into a career later on when he realized that there was nothing else he would rather be doing. As he continued to tell his tale, I saw myself in him — an individual who relinquished financial stability to pursue an ardent passion for the performing arts.
Mansoor made his debut in Los Angeles, working on "iCarly." Yet the journey for him has been a daunting one.
"I took up various roles as an actor, usually as a terrorist, cab driver or 7-Eleven owner, but felt they did not represent me appropriately," Mansoor said in an interview. "Working as a creative artist, I started voicing my own opinions and thoughts."
Mansoor's story made me wonder why artists of color are forced to embrace negative stereotypes in a way that is so demeaning to their professional ability. Negative portrayals of minorities permeate pop culture. Performing artists are still catering to the public demand for these inaccurate caricatures, which leads to continued normalization of creative works heavily influenced by stereotypes. In an interview with Los Angeles Times, Edward Hong, a Korean-American actor, laments, "In Hollywood, there are a lot of opportunities, but it is always for small roles with one-liners. If you want to be a store owner, the nail salon lady or the IT-tech guy, those are the parts, but rarely do we get a chance to be the main character."
Mansoor's story offers a solution to this vicious cycle: authentically voicing our own perspectives and experiences, whenever and however we can. Mansoor's work, "A Brief History of Colonization," is his personal homage to any individual who has felt unsure of themself. A British Indian deprived of positive role models within the popular media, the protagonist of the piece tries to assume a white lifestyle. Often discriminated against due to his ethnicity and desiring to articulate his own opinion, Mansoor as the main character decides to make his own movie to give voice to his perspectives — an endeavor that comes to be met with considerable success.
"By doing this, the hero finally comes to accept himself for who he is," Mansoor said. "The core message of this show is that media is the mirror in which we see ourselves reflected, but unfortunately for some, it does not reflect very well."
Instead of bemoaning our unfavorable image in front of this distorted mirror, we must strive to replace the flawed mirror itself. This is no easy task, but it is a necessary process, to which Mansoor contributed.
Though the road to equality seems long, it can be tackled one step at a time. Every step of progress, however small, is meaningful for the future generations to come. It takes courage to not remain as an unknown face in the crowd and to jump onto the podium to grab the microphone. Such courage, though, is necessary in this day and age, when parity is preached but seldom practiced in its true essence. If more creative artists strove for their own free, unique expression as Mansoor did, the world would come alive in a myriad of rich, beautiful hues.
Art in Color is a column that strives to answer the question of how artists of color — who set themselves apart from other artists with their ethnicity and the exotic quality their works possess — meet the challenges posed by the beloved visionary of creation.  
Ash Ryoo is a student of the NYU Tisch Graduate Musical Theater Writing Program. If you have faced microaggressions and have any insight on how to resolve them, please email Ash at [email protected]
Opinions expressed on the editorial pages are not necessarily those of WSN, and our publication of opinions is not an endorsement of them.