With Its Contract Expiring, Student Activists Advocate for End to Aramark
Just one semester after Aramark found itself in the midst of a scandal for serving a Black History Month lunch that played into racist stereotypes, Kimmel Center for University Life reverberated with the sound of protesters chanting "NYU is racist."
On Wednesday, student activists from the Incarceration to Education Coalition were protesting NYU's involvement with Aramark on the steps of the Kimmel.
Aramark is one of five food providers NYU is considering for a dining contract next year; it has been criticized for its connection to private prisons. Protestors made it clear that other service providers NYU is considering are also unacceptable. Students held signs deriding Sodexo and Compass Group, large food providers that have had similar problems to Aramark.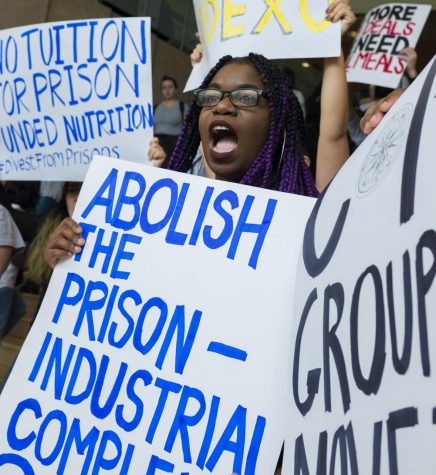 "We're here to put pressure on admin to remind them that we're here and we demand that NYU chooses a food service provider that's not invested in the prison-industrial complex," CAS senior and IEC organizer April Lin said.
With Aramark's contract going up for bid in August, NYU has the opportunity to break ties with the school's longtime food service provider. Concern remains, however, about the fate of the Aramark employees that work in the campus dining halls.
CAS junior and IEC member Nia Harris, who was the first to express dismay to administrators about the Black History Month meal, believes that outcome is avoidable, citing other universities, such as the University of Chicago and Yale, who have ended contracts with Aramark but kept all employees.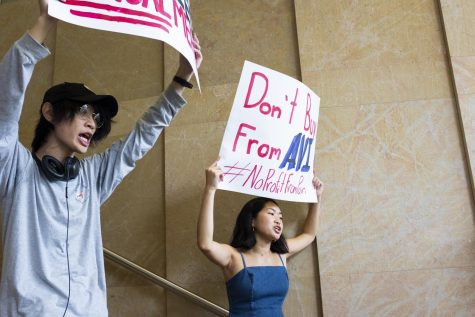 "It's possible that if we divest from Aramark we can keep our employees, so that's what we're trying to work out," Harris said. "The worst possible case scenario is that everyone employed currently loses their job."
Controversy surrounding Aramark does not stop at poor food and prison system involvement, however. The New York City Department of Health gave Lipton Dining Hall a C rating last fall after finding rat droppings.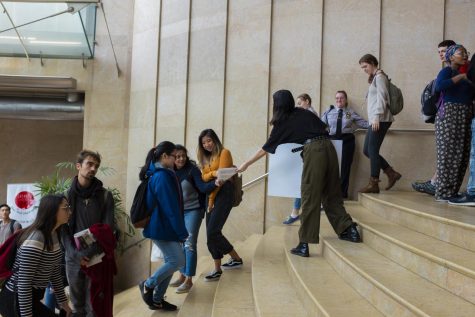 The former manager of Downstein is currently suing Aramark for $5 million, alleging that he was wrongfully terminated in the wake of the Black History Month meal and court documents submitted by the manager's lawyer show that Aramark officials misled NYU administrators in the immediate aftermath of the meal.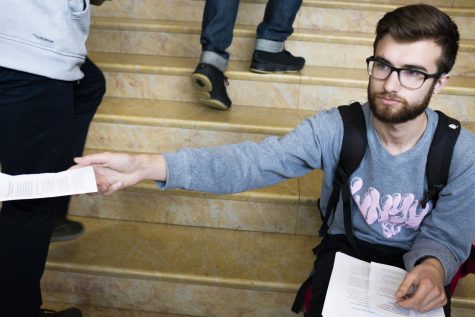 Aramark has a long history of misconduct and poor service, especially in private prisons. Activists say ending Aramark's contract is essential to NYU's core values of diversity and inclusion, the importance of which President Andrew Hamilton has emphasized in past instances of Aramark controversy.
"NYU has made itself a leader in progressive values and diversity," Lin said. "But we're asking does NYU really care about it's black and brown students, does NYU care about it's formerly incarcerated students, if our money is going towards a company like Aramark?"
Email Victor Porcelli at [email protected].