NYU Wants You to Vote
Drawn by civic responsibility and free donuts, students filled the Kimmel Center for University Life lobby on Tuesday to celebrate National Voter Registration Day. The registration drive is part of NYU's effort to bolster student-voter turnout for the upcoming midterm elections.
Compared to older age groups, voter turnout for elections has always been lowest among 18 to 24-year-olds who are eligible to vote. According to a study done by Tufts University researchers, the overall percentage of college students who voted in the 2016 election was 48.3 percent, yet voter turnout at NYU fell at a slightly lower 47.8 percent.
NYU President Andrew Hamilton lamented this turnout rate in a newsletter sent to the NYU community.
"I find this particularly puzzling because my impression of NYU students is that they want their voices to be heard," Hamilton wrote.
Though NYU has always hosted an array of voter registration drives during election years, this year the university is making some strategic changes to encourage more students to vote.
"We are trying to make [voting] more public and easy by holding a registration drive right at Kimmel with donuts and coffee, redesigning our website and even having Hamilton talk about it," Center for Student Life Program Administrator Chrissy Beluk said. "We just want to make sure the awareness to vote is there."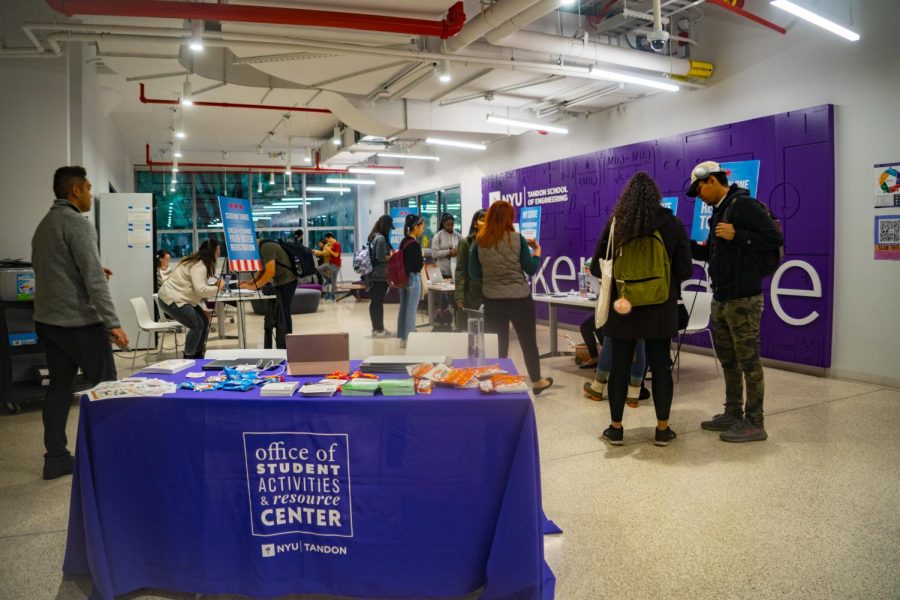 For Steinhardt first-year Lea Dince, voting in the midterm elections feels especially personal.
"I have friends who were actually shot in [Parkland, Florida], my friend was shot in the knee there, and the response to it was astonishing to me that it really shook me to my core, so I really want a change because the values of the current administration don't match up with our generation's values," Dince said.
Dince is just one of many students inspired to vote in resistance to the Trump administration.
"I really dislike the way politics in our country is being run right now," CAS first-year Will Binette said. "A majority of people always say, 'Well, my one vote won't count,' and as a result you get far-leaning and ridiculous candidates in office."
Kimmel will continue to host voter registration drives on the building's seventh floor until Oct. 12, which is New York's deadline to register before the November midterm elections. The Tandon School of Engineering hosted its own registration drive at NYU's Brooklyn campus on Sept. 25. By hosting voter registration drives five days a week until the Oct. 12 deadline, NYU hopes more students will continue to register and pledge to vote in November.
"I think civic engagement is always a big part of higher education, and this isn't anything new that we're doing," Beluk said. "While the midterms are really important this year, as they are every year, we're just trying to make sure that people are aware."
Email Meghna Maharishi at [email protected]