NYU Hosts Discussion on the Trauma of Having an Incarcerated Parent
How does having an incarcerated parent change a child's life? The Silver School of Social Work explored this question on Tuesday.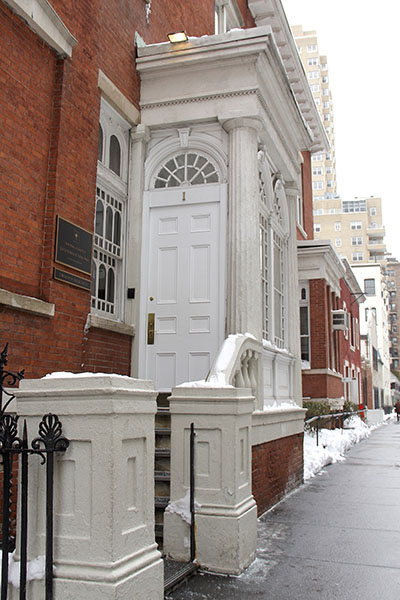 Bella Gil, Contributing Writer
September 27, 2018
More than 2.7 million children have incarcerated parents in the United States; On Tuesday, a group of NYU social workers raised awareness of this alarming statistic by holding a day-long event featuring academics and activists, hoping to create meaningful change.
A clinician at Children of Promise — an organization that embraces and empowers children of incarcerated parents — and featured speaker Paul Silverman, said the goal of the day was to present the racism that exists in clinical practices and to begin to formulate a strategy to help families adjust to the trauma.
"For so many children it has a huge rupture in their relationship with their parent, and leads them to all kinds of emotional and behavioral challenges impacted by that trauma," Silverman said.
Vice-President of Mental Health Services at Children of Promise NYC and Adjunct Professor Anna Morgan-Mullane highlighted the correlation between race and incarceration.
"We felt the need and call to action to be a part of an educational academic movement around training on this model that looks particularly on the anti-blackness and racism in the  social work process," Morgan-Mullane said.
Many Silver students attended the event along with other professional social workers hoping to further their knowledge. A Silver student named Sarah, who preferred that her last name not be published, expressed her experience at this event.
"I'm interning in [Silver's] Office of Global and Lifelong Learning, who helps put on these continuing education events, so I was really excited to sit in because I think this topic is very important," Sarah said. "I'm learning about the invisible victims of mass incarceration, and especially how to help those who haven't been previously helped."
Each presenter emphasized that their main goal was to instill a new kind of sympathy in the audience for a situation they may not have experienced beforehand. In observing these victims of an unheard of and overlooked serious trauma, the speakers all agreed on one parting message.
"Humanize the people who are enslaved in [prisons], so that they can return to their families and communities and we can work to heal the harm that we've caused," Morgan-Mullane said.
Email Bella Gil at [email protected]