Student-Performers Dispel Misconceptions About Improv, Sketch Comedy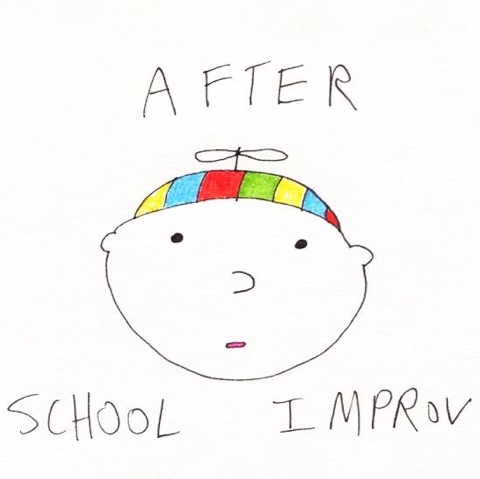 John Mulaney. Stephen Colbert. Jessica Williams. Steve Carell. Now easily recognizable as mega-stars, these big names all hail from humbler beginnings  — their college improv groups.
The 11 members of NYU's After School Improv have similar aspirations. They want to act, do stand-up or simply continue with improvised sketch comedy. At their first show of the year on Saturday night, the group showcased their quick wit and humor to a large crowd of students, parents and community members in the Kimmel Center for University Life.
"What got me into acting in the first place was listening to stand-up, and a lot of my favorite stand-ups started off in improv," said Tisch sophomore Lucas Kernan, one of the newest members of After School Improv. "These people who are comedy legends, they all started in small sketch and improv groups."
The group spent the hour performing short skits — poking fun at high school students, outer space and spiders — taking audience suggestions throughout. The bubbly crowd roared with laughter at some of the well-timed punchlines group members came up with on the fly.
Tisch sophomore Genevieve Goodman is currently a second-year member of After School Improv. She found her love for comedy in high school and has since battled many misconceptions about the validity of her craft.
"I've had conversations with my studio-acting teachers — like professional actors — and they have said, 'I think improv is lazy performance,'" Goodman said. "I get so worked up about it, it's so wrong. In improv, you have to be so smart to do it. You have to think on your feet and be so intelligent."
Audience interaction is another element that sets improv apart from other kinds of performance.
"The best thing about improv is that it's different every night and you're experiencing that with the audience," Goodman said. "Everyone is learning things at the same time; it's as much on the improvisers as it is on the audience, like they're all going through that together. It's such an in-the-moment experience."
CAS sophomore Angelica Kurtz attended the After School Improv show on Saturday. She said she has been drawn to shows like these since she first started attending at the beginning of her first year at NYU.
"Most people when they think of improv, they think of it as sort of an easy comedy — easier than sketch writing or another preplanned medium," Kurtz said. "Coming to these shows, you see how hard it is and how much they need to practice to be able to be funny on the spot."
With professional troupes like Second City, The Groundlings and Upright Citizens Brigade, it's possible to translate college improv to a full-time career. This is what Kernan hopes to pursue after graduation.
"For me, the fear of performance is the hardest thing to get over," Kernan said. "After you get over that, the only thing stopping you is yourself."
He says the basic tenets of improv — say yes, listen and work for a group before working for yourself — are applicable not only to the stage, but to daily life.
"If we lived in a world where people were more positive, said yes to each others idea, listened more to what people had to say and worked for a group rather than themselves, we would have better people in this world; better politicians, better friends, better neighbors, better family members," Kernan said. "Improv comedy is the most human way to do comedy."
Email Sakshi Venkatraman at [email protected]