Transfer Students Reflect on Their First Month at NYU
Every year, students transfer to NYU from schools all around the world.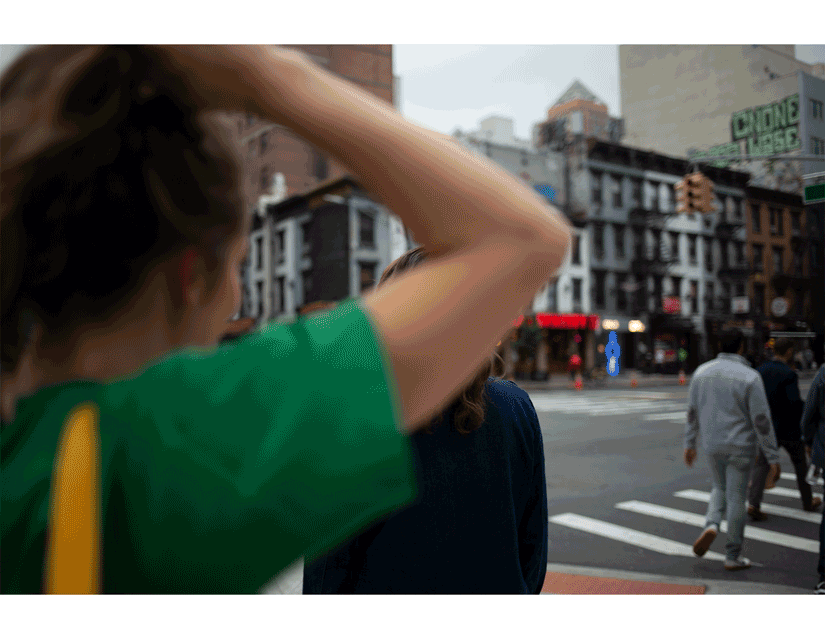 The college application process isn't easy. We all remember how incredibly taxing and anxiety-inducing the supplemental essays and recommendation collections were. Yet, according to data from the National Student Clearinghouse Research Center, over a third of students choose to walk through the daunting gates of the Common App a second time.
Transferring tends to be a lengthy and thoroughly thought-out decision, encouraged by a lack of opportunities at the old school or the benefits at the new one. Throughout Welcome Week, I met students from diverse walks of life, all of whom had made the switch to NYU, each with a unique set of reasons attached to the decision.
LS sophomore Alyssa Heath transferred from Trinity College in Connecticut. The school has a similar acceptance rate to NYU, however, it was too small and insular for her and she disliked the atmosphere on campus. Having researched the GLS program online, she found that it was exactly what she was looking for academically.
"The largest challenge I face is the affordability of NYU," Heath said. "For myself, and basically all my friends who are transfer students, NYU has made it incredibly hard to afford to go to school here because transfers are last in line for financial aid, and they make it very clear we are least entitled to it."
Nursing senior Amanda Yu used to attend Hunter College. She knew as a first-year, when she didn't get into her desired college, that she would eventually transfer out. Her main concern with applying to NYU was perfecting the written statement, but she knew that the promising job opportunities would be a pay-off to the hassles of transferring.
"Like with Welcome Week, no other school is that dedicated for their transfer students. Transfers, for the most part, are treated like new students," Yu said. "It's definitely a big change from my old school. "
A CAS sophomore who wishes to remain anonymous, transferred from the University of Michigan. Originally from the Wolverine state, Michigan was her first choice. But even though the academics were great, she soon grew tired of the focus on Greek life and tailgating.
"A lot of the people that went there were people that I went to high school with," she said. "So it was harder for me to get out of my bubble."
She was drawn to NYU because of the allure of the city — a stark contrast to Ann Arbour, where you needed a car to get around. She explained that while the process of reapplying was emotionally exhausting, it was worth it for the relationships and connections she's been able to develop.
Although she's adjusted with relative ease, she does wish there could be bi-weekly transfer meetups to help others who are struggling with adjusting to NYU. While she hopes this can become a resource for students in the future, she is very excited to be at NYU now.
"I'm so happy I've transferred," she said. "I'm having the time of my life here."
A version of this article appeared in the Monday, Sept. 24 print edition. Email Anavi Jalan at [email protected].