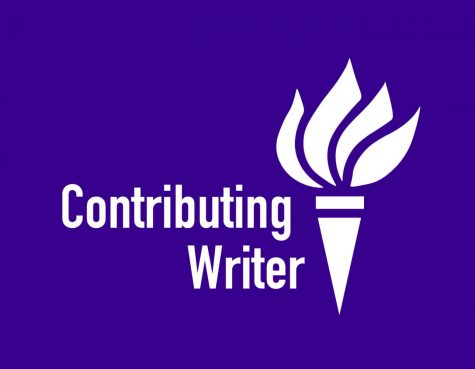 Coming to NYU as an international student was probably one of the most nerve-wracking decisions I have ever made. What calmed me though was NYU's reputation as a welcoming school that promotes a culture of inclusion for all students. Who you are and where you come from doesn't affect your chances at gaining friendships as long as you're a genuinely nice person. Right? While the clubs at NYU reflect this statement, I find that the Greek life at NYU does not.
It was during Welcome Week that an upperclassman first told me about Greek life. At first, I thought she was part of a club that celebrated the culture and traditions of people from Greece. I soon realized that Greek life has nothing to do with Greece, other than how each organization's name was comprised of letters from the Greek alphabet. In her ramble about philanthropy and sisterhood, I gather her main argument to be pretty simple: if you want to ensure a social life at NYU, it is essential to join a sorority or fraternity. Like most freshmen, I was desperate to meet new people, so I joined the recruitment ceremony for Greek life, or what is known as rushing.
The crowd in which I found myself while rushing was not the diverse crowd I had been expecting to meet at NYU. Rather than being independent, self-assured and culturally diverse, I saw a bunch of anxious, young girls eager to go through a bunch of pointless challenges in order to win acceptance. Rather than welcoming diversity, sororities seemed to be mostly preoccupied with similarity in looks, style and Friday night priorities.
Rushing, I was told, is supposed to be a sort of personality screening. However, I don't see how a two-minute conversation can reveal anything about me other than how pretty or not pretty I am. It comes as a shock to me that a place where girls are expected to perform various embarrassing or self-objectifying acts exists at NYU. While I can see the potential in Greek life as an opportunity for small, tight-knit communities, I don't see how it fits in with the overall message of diversity and inclusivity that NYU champions.
As an incoming student in one of the biggest schools in the country, it's natural to seek out a social niche. However, whereas people join clubs based on similar interests, it is my experience that most people join Greek life out of the fear of being friendless.
I quit before I even made it through a week of rushing. Today, I can say with absolute certainty that the advice I got during Welcome Week was incorrect. At NYU, Greek life is far from the only way to have a social life. If that statement were correct, then the 50,000 students in Greek life would be the only ones with a meaningful community.
Instead, I have made friends through classes, cohort groups and — what I find to be the best way — through the clubs that NYU has to offer. Are you passionate about coffee? Join Coffee Club. Love to laugh? Join NYU's premiere sketch comedy club: Hammerkatz. It's as easy as that. No rushing, no hazing and no dress code. All you have to do is show up with an open mind and a genuine interest in what the club has to offer.  It is through the clubs I joined that I have experienced the warm and non-judgmental NYU spirit that I had been so looking forward to.
Opinions expressed on the editorial pages are not necessarily those of WSN, and our publication of opinions is not an endorsement of them.
Email Sarah Gotfredsen at [email protected]