Fighting for Legitimacy, Ballerinas Resort to Rented Basements
In the empty, echoey basement of a West Village church, a group of NYU students set down their bags and begin to stretch. Silenced by feelings of passion and fear, they realize their lack of options and embrace the unlikely space, launching into a graceful ballet rehearsal. 
This makeshift studio space was one of many around the city that sophomores Camille Barbin and Catherine Devine, students in LS and CAS respectively, have been forced to rent out for their five-month-old performance-based ballet company, the NYU Ballet Collaborative, due to issues with using the studios within Tisch School of the Arts. 
"In second semester, we pulled together a group of students and just started rehearsing," Devine said. "We didn't have funding. We didn't apply to be the club, yet. We didn't have a performance we were preparing for. We literally just started rehearsing random pieces."
Ever since they were three years old, Barbin and Devine have danced ballet. Barbin recalls dressing up as a ballerina for her second grade career day, telling people that she wanted to spend her life dancing. In her first year, Barbin was seeking out a ballet performance group within NYU, but was disappointed to find that a school with a bustling arts scene had no such opportunities — other than the Ballet Company, which only holds classes once a week and is geared toward beginners.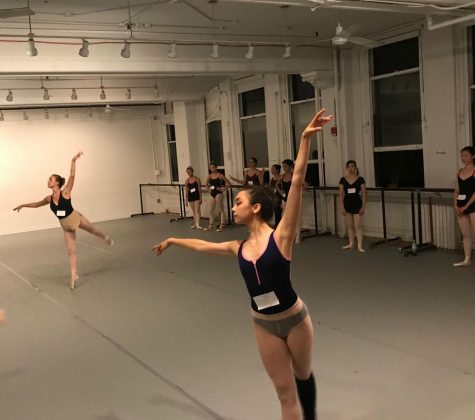 Devine approached Barbin before last year's winter break about forming their own group. Their common passion inspired them to establish a platform for advanced ballet dancers to create a thriving environment of elegant art. Thus, the NYU Ballet Collaborative was born.
Their current goal is to put on a rendition of "The Nutcracker" by the end of the semester and have just finished holding auditions for what will hopefully be their first recital. The group strives for a variety of performances, hoping to provide dancers with a place for expression. 
The road to success has been far from easy, mainly due to issues within the university itself. The Ballet Collaborative was initially denied club status because it was deemed too similar to the Ballet Company. Barbin and Devine eventually appealed the decision by sending a descriptive and passionate email about the distinction from the Ballet Company and their personal mission. However, with this hurdle cleared, the duo now face a myriad of
other obstacles.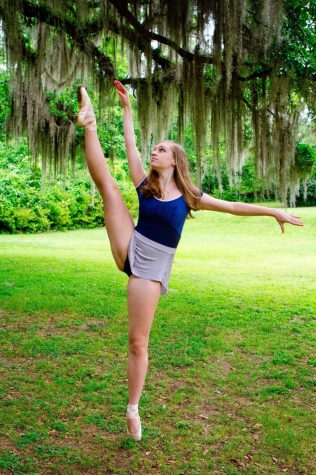 "The dance studio in [the Kimmel Center for Student life] is atrocious," Devine said. "It is wood floor that's not sprung, so we can't use pointe shoes on it and it's dangerous when we're jumping a lot. NYU does have ballet studios with proper flooring. Some of them are in [the Tisch School of the Arts], and there's one in [the Gallatin School of Individualized Studies]. But the school refuses to let us use those studios because we're not a Tisch club, and we're not a Gallatin club — we're an all-university club."
Barbin and Devine have resorted to renting studios around the city, which eats up most of the club's budget, leaving little to support performances and travel. At times, the company goes to extreme lengths to find a practice space, such as locating the aforementioned church, but they do usually end up with a real, suitable studio. 
Devine said there are two solutions to these ongoing administrative issues. 
"One of them is really, really simple: just give us more funding," she said. "The other solution is that the university could purchase this mat so they don't have to spring the floors."
The Ballet Collaborative has encountered what seems to be problem after problem since its beginning, but Barbin and Devine are trying to stay optimistic for the future. Instead of taking baby steps on this exhausting journey, its members are charging full steam into a new frontier for themselves and NYU as a whole. Despite the barriers they have faced, they hope to open an opportunity for serious ballet dancers to hone their craft, be part of a like-minded student group and share their infectious passion with the
NYU community. 
A version of this article appeared in the Monday, Sept. 10 print edition. Email Guru Ramanathan at [email protected]