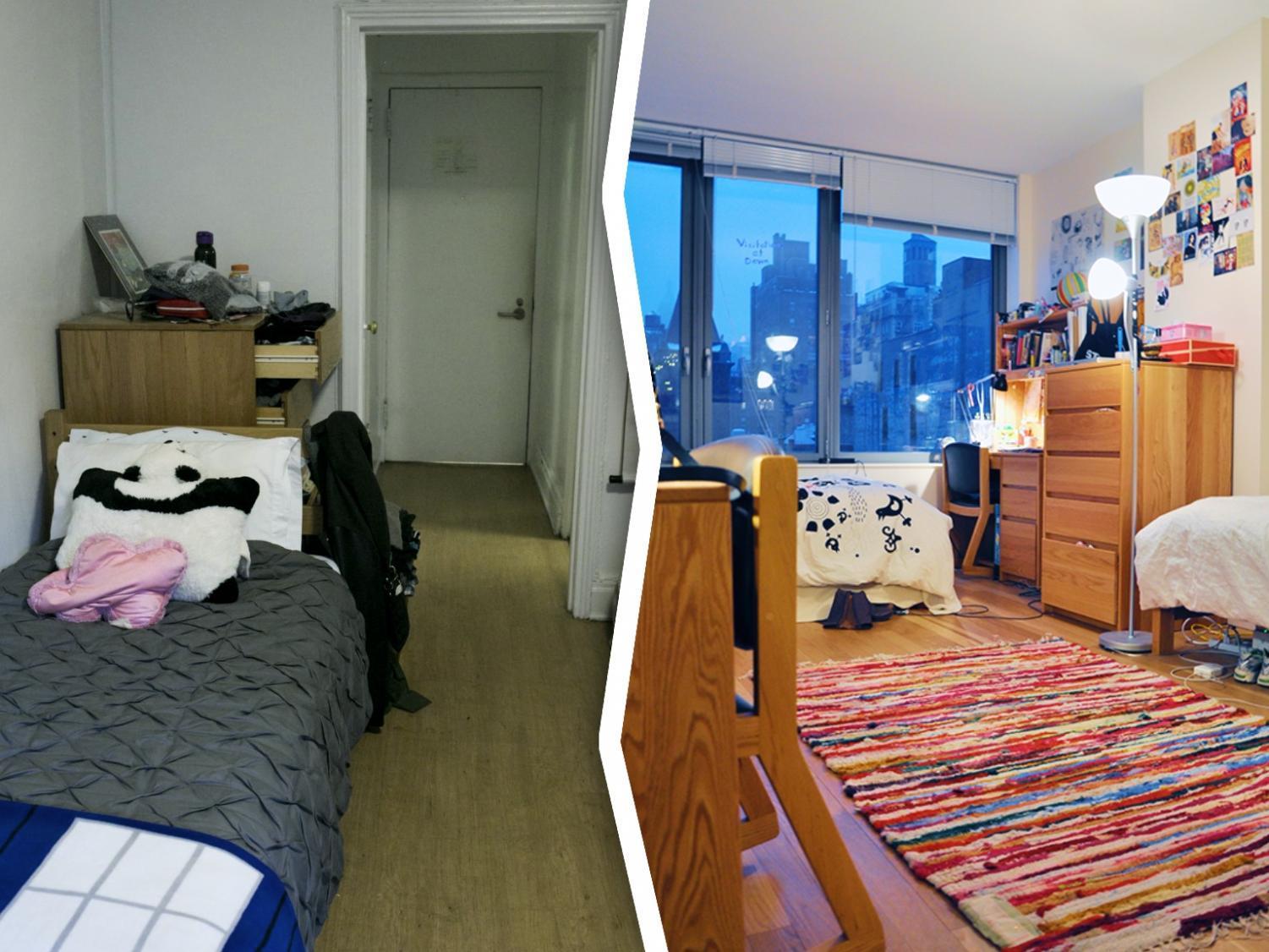 When I walked in through the grey brick wall and white colonial arches of Third North Residence Hall, I was so excited to call this place my new home. Insomnia Cookies was just around the corner and the pizza place facing the North entrance was called Martina — my name. I mean what were the odds? I was born to live here, right? Wrong.
Trying to quell my excitement, I picked up the keys that would open the door to my new East Tower apartment. But my anticipation was suddenly choked as I set foot inside. Sprawled across the bunk beds was a sign that read "STOP BEDBUGS," accompanied by a guide to bed bug prevention.
However, bedbugs became the least of our problems when we soon encountered airborne roaches and huge centipedes.
Then there was the fungus. Before Third North, in my blissful ignorance, I only knew fungus to be green. Now, however, I know there are a variety of colors such as purple, pink, green, yellow, orange and brown.
As a rising sophomore, I chose to leave NYU housing for an off-campus apartment in the Financial District. Despite it being quite a trek — a 25-minute subway ride, if you are lucky — I absolutely love my building. It has a terrace with jacuzzis, a yoga studio, a bar, a coffee station, an enormous communal kitchen, an arcade room and most importantly, it's clean and livable.
Though my experience may have been particularly bad, I'm certainly not the only upperclassman who took a breath of fresh air after moving out of NYU housing. CAS sophomore Naima Dobbs also experienced a recent upgrade in living conditions, but within NYU housing. After dorming in Third North her first year, Dobbs now lives in Gramercy Green Residence Hall, which she said is way more luxurious than Third North.
"I had a bunk bed and had to jump from my top bunk onto the cold linoleum tiles every morning," Dobbs said. "The walk to campus is a big trade-off though, because it is a solid 20-minute walk instead of a 10-minute walk. The NYU bus system is really reliable and I definitely would not choose to live in Third North over this."
Third North is not the only first-year residence hall that former residents complain about. Gallatin sophomore Mouli Ghosh, who lived in Weinstein Residence Hall her first year, had grievances with her previous living situation.
"Weinstein had all the things that a dorm is supposed to have but in the worst quality," Ghosh said. "So the shower existed but like barely. There was brown water sometimes, the water pressure was bad and it was often cold."
Yet, the water quality was the least of her problems.
"There was, of course, the mouse situation. I think my entire floor had mice at one point. It was a tag-team situation," Ghosh said. "So as a joke, one of my closest friends, Will, lived across the hall and would always ask me to come look at the dead mice on his floor and the trail of blood they left behind."
Mouli's neighbor and close friend Will Haberkorn, a Gallatin sophomore, similarly remembers the horrors of living in Weinstein and expressed relief about his recent upgrade to Gramercy.
"Weinstein was so bad that my shower floor started to raise. I had to shower in the Palladium locker room a few times. Living in Gramercy is a huge upgrade."
Another rising Stern sophomore, Christine McAleer, also traded out Third North for Gramercy this year. She recalled struggling to improve the quality of her living conditions while in the first-year dorm.
"Not only did I try bleaching the floor, but scrubbing the tile with my hands and yet I still couldn't get the place to look nicer."
She is excited about the marble tops and cooking in her new place. Small things like these make a big difference in day-to-day life, she said.
Ghosh also feels right at home in her new Gramercy apartment. "First of all, the bathrooms in Gramercy are insane," Ghosh said. "There are marble top counters, the water is actually hot and everything actually functions. It feels more open and spacious. The kitchen even has stainless steel appliances."
Though there were plenty of times that I was really grossed out and contemplating moving, I still appreciate the experience of living in Third North and the friendships that were made in those musky rooms. If you're not sure if your current housing assignment is worth the health risk, definitely consider Gramercy the next time around.
Additional reporting by Tianne Johnson.
A version of this article appeared in the Monday, Sept. 10 edition. Email Martina Castellanos at [email protected]