17 Years After 9/11, Cortlandt St. Station Reopens
Cortlandt Street Station — destroyed in the 9/11 attacks — recently reopened.
A few days before the 17-year anniversary of 9/11, a subway station that was destroyed in the attack reopens.
Not all NYU students may remember the morning of September 11, 2001, but its events are undoubtedly ingrained in the collective memory of the nation. After the destruction of the World Trade Center, the nearby Cortlandt Street Station was also largely destroyed. Through many complications and years of work, it  reopened on Saturday at noon. By no means is the station the last piece of infrastructure to be restored post-9/11. However, it's become a symbol of progress for a city that is still recovering from an incident that happened almost two decades ago.
Despite the significance of the station, some New Yorkers are simply happy about the fact that their commute time has been shortened.
"It's been so long that the subway line doesn't necessarily mean anything, but the convenience of it you remember," said Kadisha Edwards, a woman using the freshly debuted station yesterday.
For years now, the 1 train has bypassed the station, leaving those in the area scrambling to find a different station to use. Despite this, it was not just convenience that underpinned these renovations. Cortlandt St. has also been equipped with many modern luxuries and new features that pay respect to the tragedy of 9/11.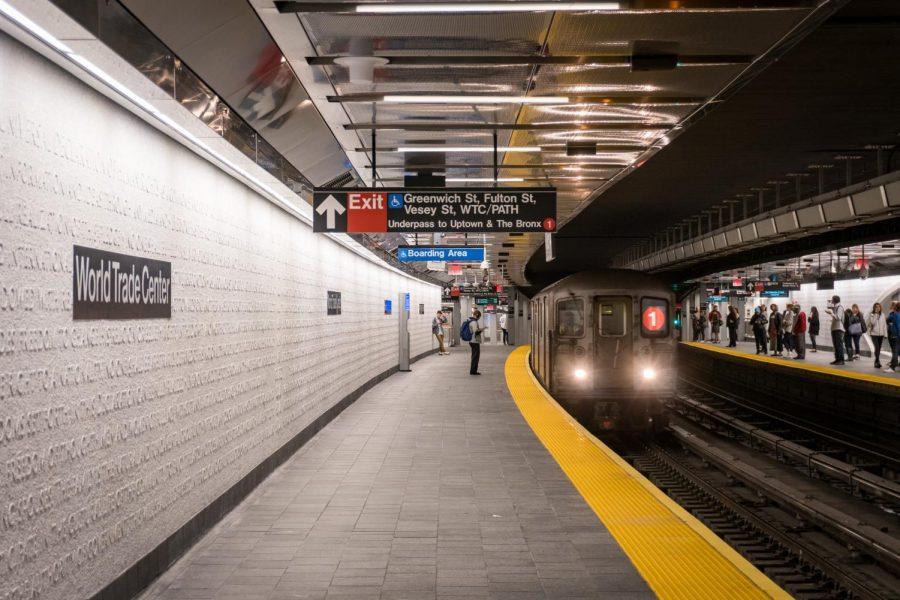 One commuter, Phil, who only wished for his first name to be mentioned, said he appreciated the convenience of the station but also felt there was a deeper meaning behind its re-opening.
"I think it's important that it opened up," Phil said. "It's convenient for me personally because I work in the tower."
The station's wall now have the Declaration of Independence — and other famous quotes — printed on them. Signs are posted to direct visitors to the 9/11 memorial, which is located right outside. Fitting with the area's clean, white design, the station is designed to be simple and modern — emulating the streamlined aesthetics of the nearby Oculus and World Trade Center buildings.
"I welcome the fact that it's opened already, and it's beautiful," Sam Ramos, a long-time New York resident, said at the site.
Ramos explained that although he was not in the city at the time of the attack, it did affect him. He found a little more meaning in the opening of the station.
"I have come downtown my whole working life and am always around the World Trade Center," Ramos said. "So even though I wasn't in town that day, it did impact me, and it's great to see that it finally opened."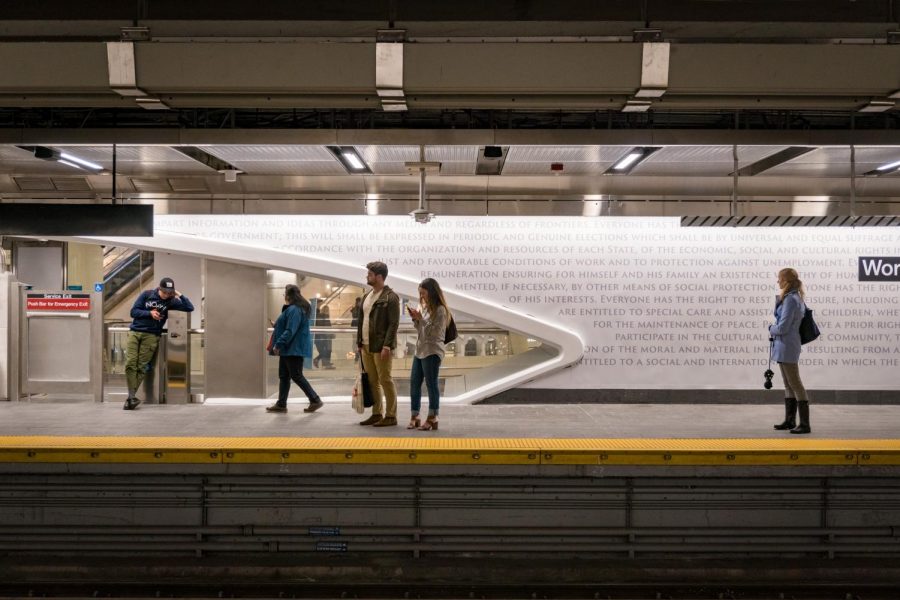 Email Victor Porcelli at [email protected].