Free Med School Ignites Supporters, Skeptics
Langone hopes the move will drive doctors to less lucrative positions, but critics question effectiveness.
It seemed an utterly uncharacteristic move from one of the most expensive universities in the United States, but NYU's School of Medicine, the third-ranked medical school in the nation, recently made a surprise announcement that sent shockwaves throughout the world of higher education. Effective immediately, no current or future students will need to pay tuition fees to attend the prestigious postgraduate program.
"This decision recognizes a moral imperative that must be addressed, as institutions place an increasing debt burden on young people who aspire to become physicians," Dean and CEO of NYU Medical School Robert Grossman said in a press release.
Although tuition will be covered for all students, attending NYU Medical School will not be free for all. Non-commuter students will still need to pay for costs of living, which, for those who choose to live in campus housing, average $27,000 annually. But the elimination of tuition fees, which total at approximately $55,000, significantly changes the financial landscape of current students and potential applicants for years to come. Many journalists expect the move will lead to a surge in applications at Langone, a program that already touts a hyper-exclusive acceptance rate of just six percent.
The announcement, which elicited a raucous ovation from the incoming first-year class, was the result of 11 years of intensive fundraising. Pitching the concept of free tuition to wealthy donors over the course of several years, NYU Langone raised $450 million of its intended $600 million dollars to fund the initiative. $100 million was contributed by Home Depot co-founder and Vice Chair of the NYU Board of Trustees Ken Langone, the namesake of the
Medical School.
How and why did it happen?
The initiative is intended to address two core problems in the U.S. healthcare system. The U.S. will face a shortage of physicians soon — 87 hospitals in rural areas have closed in recent years and the Association of American Medical Colleges projects a shortage of over 100,000 doctors by 2030. NYU Langone hopes its elimination of tuition will encourage more students to apply to medical school and, in the long term, bring talented doctors in greater numbers to less popular fields within the discipline, according to the press release.
The initiative is also intended to alleviate Langone graduates' debt. Medical students nationwide take on an average of  $190,000 in debt and the high cost of living in New York makes it more difficult for NYU medical students to scrape by. Edith Bracho-Sanchez, a 2015 graduate of NYU Langone, and her fiance, who graduated from the same program in 2013, accumulated over half a million dollars in debt to finance their degrees.
"Everyone that goes to a school like NYU has to be frugal in their spending, but for us it's very real in terms of the choices we make and the types of apartments we live in and how we budget on a day-to-day basis, and also in terms of life decisions," Bracho-Sanchez, currently a consultant at ABC News' Medical Unit, told WSN. "We would love to buy a home, but our priority right now is to pay our debt."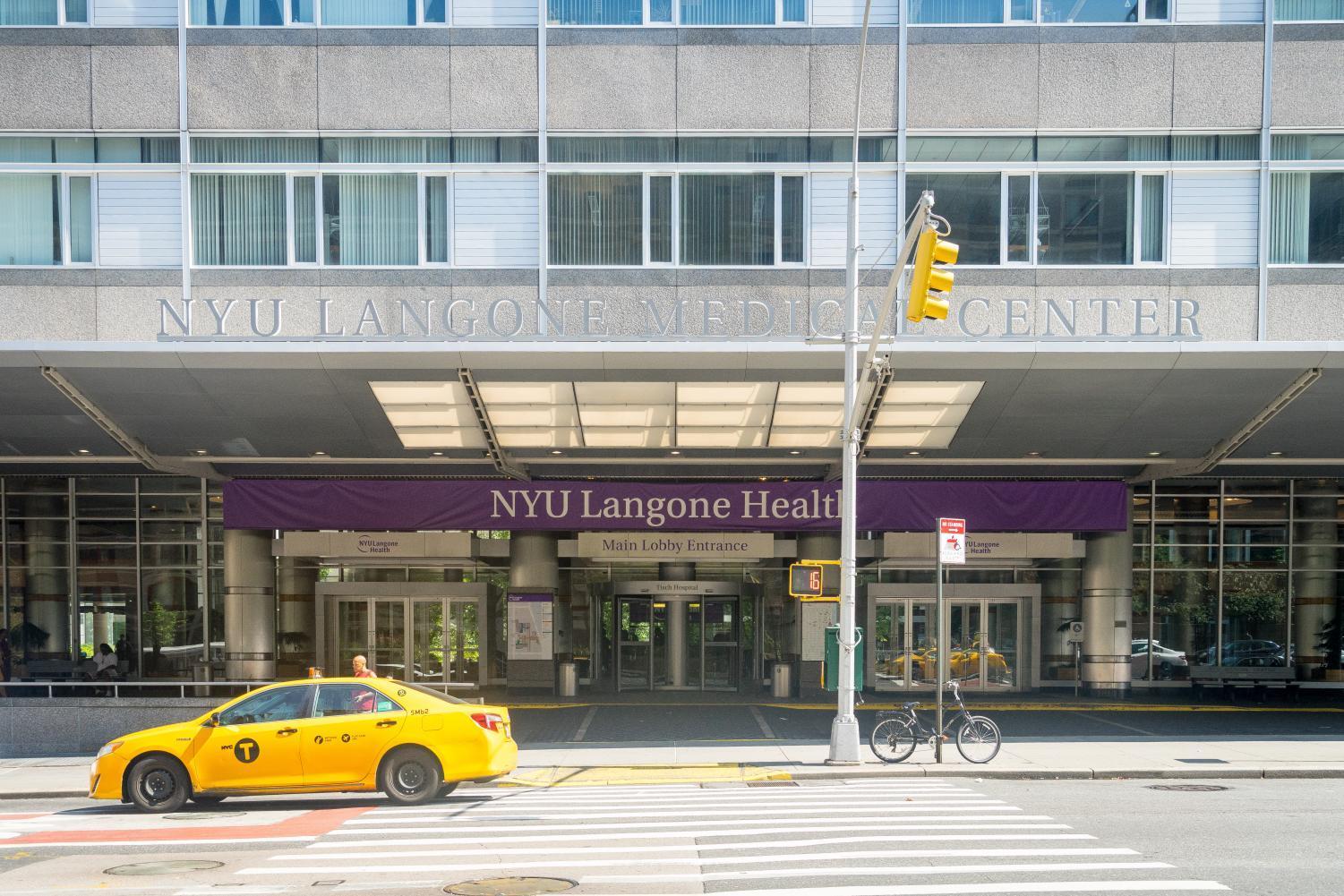 What can free tuition accomplish?
According to an article recently published by fourth-year NYU medical student Eli Cahan, a policy of free tuition will have four major positive effects: increasing racial diversity in medicine, reducing physician burnout, increasing the number of medical school applicants and increasing the number of medical school graduates who decide to pursue careers in primary care
in particular.
Because primary care physicians generally earn lower salaries than specialized physicians, medical school graduates saddled by heavy debt burdens are often inclined to pursue careers in more lucrative fields. However, because of the increasing number of seniors in the United States and the prevalence of chronic diseases, there is the potential that primary care physicians will be in even greater demand in coming years; without a heavy debt burden to overcome, medical school graduates passionate about primary care are more likely to pursue careers in those fields.
However, NYU emphasizes that free tuition is not intended to steer graduates into one medical field over another.
"People have said this is all about creating more primary care doctors. That's a bit misleading," Associate Dean for Admission and Financial Aid at NYU Langone Rafael Rivera said in an email to WSN.  "We do not want to limit people's options as to what specialty they choose because our goal is to provide the most talented and caring physician workforce we feel society needs — and that need spans both primary and non-primary care doctors alike."
Where can free tuition fall short, and how could it have been better designed?
The policy has been criticized as being tailored to the elite. According to the New York Times, one-third of med-school applicants come from families who do not apply for financial aid, begging the question of whether all students should be receiving a free ride.
"This dramatic gesture is, at best, a well-intentioned waste — an expensive, unnecessary subsidy for elite medical grads who already stand to make a killing one day as anesthesiologists and orthopedic surgeons," Slate's Jordan Weissman argued in an article. "It's a donation from today's rich to tomorrow's rich, all at
taxpayers' expense."
The move to free tuition also may not change the medical field as anticipated; because specialized doctors can earn up to $3 million more than primary care physicians in their lifetime, there is no incentive to work in underserved specialties. The low-cost initiative at NYU was designed to encourage students to take on diverse medical practices; however, there is no evidence that there will be any correlation between the two. In fact, a 2016 Brown University study found that the debt burden had no effect on students choosing primary versus specialized care.
Those criticizing NYU Langone say the policy could improve by pursuing other avenues, such as looking to the federal government's National Health Services Corps., a program that offers scholarships to M.D. candidates who agree to practice primary care in underserved communities. This can spread doctors across specialties, rather than concentrating them in areas that will earn them the most money.
Additionally, critics say the initiative could be improved by offering more financial discounts for students applying for graduate schools, such as paying for travel expenses for interviews, waiving application fees and increasing research opportunities for high school students. As it stands now, the process of applying to graduate schools can cost upwards
of $10,000.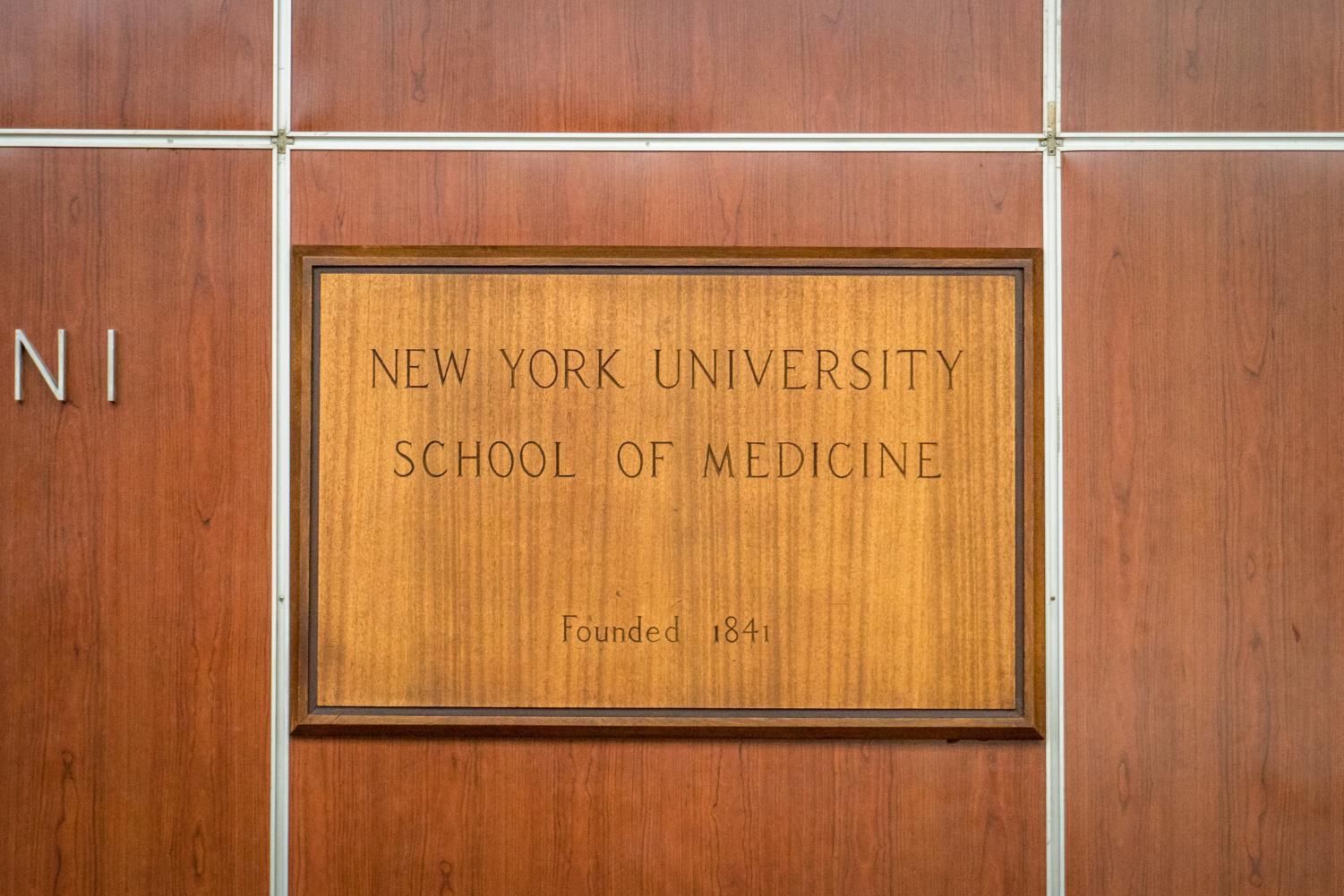 How will free tuition impact NYU and other universities?
Free tuition will inevitably increase the number of applicants to NYU's medical program, lowering the acceptance rate and raising the quality of talented students the university will foster over the years. As many M.D. graduates join a residency program in the same hospitals affiliated with their medical school, NYU will benefit by growing its own alumni network.
"I think it was very headline grabbing but I hope and believe it's not purely a PR stunt," Cahan said. "I don't think what NYU has done is the perfect version of this sort of initiative, but I think it sets an example that we can follow and build off of."
Bracho-Sanchez, while disappointed that she missed out on free tuition by a few years, applauds NYU's decision and hopes that other universities follow suit.
"When you're working a 30-hour shift at the ICU, while simultaneously having hundreds of thousands of dollars in debt, it just doesn't make sense," Bracho-Sanchez said. "Given the work we put in, our commitment and personal sacrifices, I really don't see why we have to pay the astronomical amounts that we have to pay for medical education."
A version of this article appeared in the Tuesday, Sept. 4 print edition. Email Alex Domb and Kristina Hayhurst at [email protected].