The Hidden Gem: Table Tennis Team Wins Championship
Having survived a three day gauntlet of 50 collegiate teams and Olympic caliber competition,  the only barrier standing between the NYU table tennis team and the College Table Tennis National Championship was historic powerhouse and reigning champion Texas
Wesleyan University.
Originally ranked fifth upon entering the competition, NYU fought its way to the top with strong performances by United States Olympian and National Team member Yijun (Tom) Feng, National Team member Adar Alguetti, India Junior International Team member Mudit Dani and Ex-Chinese Provincial Team player Wenhao She en route to securing the team's first
National Championship.
Coming off such a successful season, members of the table tennis team expressed hope that the National Championship will bring recognition through exposure from the student body and increased funding from the university.
"Hopefully winning the title shows the administration and the school that we are seriously good at table tennis and that we can build from here," Alguetti, a Stern sophomore, said in an email to WSN. "From the professional point of view, I hope we get more practice time and better funding for equipment, yet I cannot complain since NYU has been better than most schools in this aspect."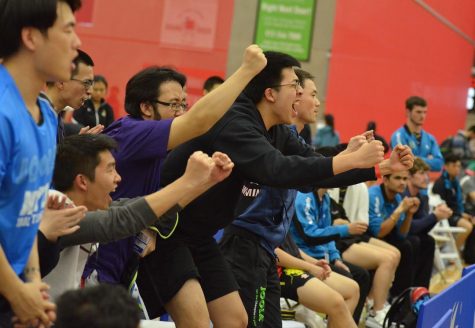 Head Coach and former NCTTA champion Yan Gao added that the team's success has piqued the interest of prospective student athletes considering NYU, which he hopes is a trend that
will continue.
"I have noted prospective applicants contacting me to know more about the program, and [table tennis] becomes one of their considerations to apply for NYU," he said, detailing other ideas for pulling athletes to New York. "One of the suggestions I have is to have the school provide incentives such as scholarships to the top players. This will attract and motivate the top players."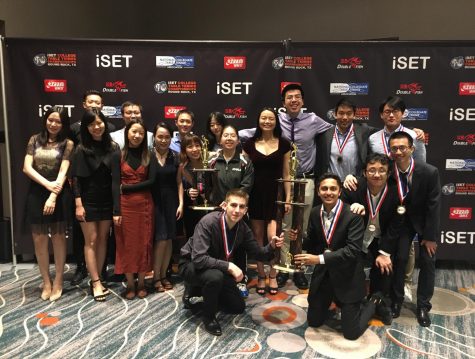 Having spent the summer training and competing in elite tournaments across the globe, the team will reunite in September at the Brooklyn Athletic Facility to start preparing for the coming season. In hopes of defending their title, Coach Gao will place value on the role of teamwork in order to build upon last season's success.
"I think teamwork is the key success factor," Gao said. "Every player works together and looks out for each other to ensure the best for the team. This helps me develop and execute a strategy that works well. I hope the trust and bond continue to the next season. As a coach, I empathize the team spirit a lot as I believe it differentiates a good team from a great team."
In addition to embracing teamwork, Alguetti said the team will look toward returning players to serve as leaders and set the expectations for the season.
"Next year we keep the same squad and add two more high level players, so there might be some small changes but the level will stay the same or even improve which is what we all want," Alguetti said.
A version of this article appeared in the Sunday, Aug. 26 print edition. Email Warner Radliff at [email protected]