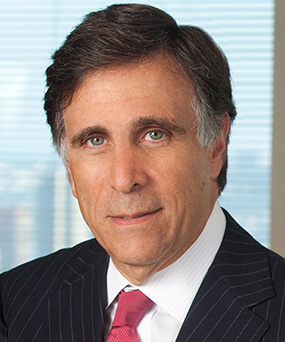 Evan Chesler still remembers the moment more than 40 years ago when a financial aid officer informed his father that Chesler would receive a full scholarship to NYU.
"That was the only time I'd ever seen my father, a World War II vet, cry," Chesler said about that life-changing afternoon.
Chesler received a bachelor's in History in 1970 and graduated from NYU School of Law in 1975. Though it has been decades since the decorated lawyer actively attended NYU, time has not withered the love he has for his alma mater. From giving his time to giving his money, Chesler has made it a priority to pay it forward to the university that funded his education.
Chesler was more than happy to share some of his knowledge with a group of NYU students enrolled in the College of Arts and Science's University Honors Leadership course that collaborated with his Midtown law firm, Cravath, Swaine & Moore LLP, where he shared the six skills that helped him become a leader in his industry.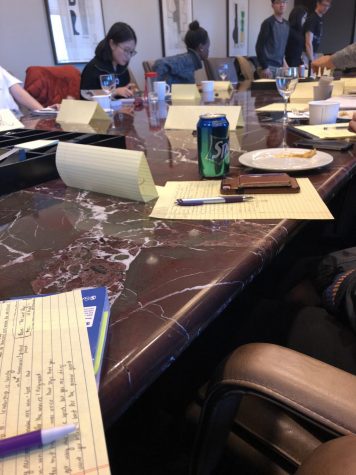 "Perhaps more important than IQ is EQ," Chesler said, referring to emotional quotient — or the ability to gauge one's audience. "You have to be able to read the room, to sense what it is you have to do to lead the room and be effective."
As he spoke, the students quickly jotted down notes, listening with intent.
"Patience," he said. "If you want to lead, patience is a better route than saying what is in your head at the moment. Sometimes the best thing to do is nothing."
Chesler notes that patience especially comes in handy when dealing with pushy clients and handling unforeseen crises. Along with patience, the ability to inspire also ranks high on Chesler's list of skills.
"The ability to inspire," he continued, ticking off another skill in his list. "Don't just tell people you'll fix the problem — fix the problem. The most inspirational way to inspire is by what you do and what you say."
As the first chairman at his law firm, Chesler said he still lives by these rules — even when it's not easy. To this day, he still puts effort into maintaining transparency with everyone he encounters despite the conflicts that may cause, especially with co-workers.
"Honesty," he said of leadership skill number four. "We all lie. But the test is to tell the truth even when it hurts. Comments are meaningless unless you take responsibility in some tangible way."
Honesty and taking responsibility has grown the confidence his employees have in Chesler, something else he cites as a skill.
"The ability to win confidence," he continued. "This skill is capsulized by being at your best when things are at their worst."
Of all the skills, Chesler delivered the final one — earning trust — with even greater passion.
"The ability to win trust," he said. "A promise made is a debt unpaid. The fastest way to lose the people you lead is to not follow through on your commitments. Protect them and have their back and they'll trust you."  
Email Tyiana Combs at [email protected]