New Hirings Lead Women's Volleyball Revamp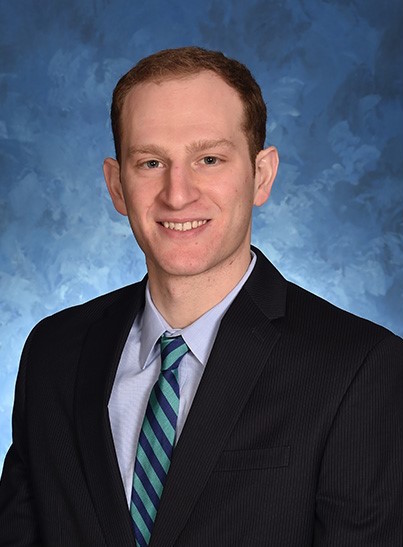 After finishing a disappointing 2017 season with a 7-20 overall record, NYU Athletics hired new Head Coach Andrew Brown and Assistant Coach Rachel Bello to lead Women's Volleyball.
Brown was hired in January after spending the past three seasons as head coach of the women's volleyball team at Union College, where his team produced an overall 66-37 record and earned second and third place finishes in the Liberty League.
NYU Director of Athletics Christopher Bledsoe said he is proud to have an experienced coach like Brown join the women's volleyball program.
"In our conversations, it was clear that Andrew understands what makes NYU and our student-athlete experience special," Bledsoe said. "His experience tells me that he is prepared to connect with our volleyball student-athletes and begin the process of improving all facets of NYU volleyball and reestablish our competitive place in the University Athletic Association and the NCAA."
Coach Brown said his vision for the future of the volleyball program is to create a unique style of play that will guide the Violets to success.
"I think right now the big focus is creating a sense of NYU brand volleyball that everybody from an outside perspective can see and correlate to our style of play," Brown said. "Right now we're making sure to establish those concrete systems and foundations that we can then build upon in the future."
Bello was hired in late March, and she has a multitude of coaching and playing experience, including the 2011 season she spent as a professional player in Austria.
When given the opportunity to bring on another coach to help kickstart his career at NYU, Brown opted to choose Bello as an assistant. Brown and Bello have coached together on multiple occasions and are close friends. Brown has long admired Bello's work ethic and her volleyball brain.
"Just her overall experience and the fact that she's an asset to everything she's a part of, whether it's as a former player or as a coach — everyone really rallies around her and really understands her coaching mindset in terms of what she brings both strategically and technically to the game," Brown said.
Assistant Coach Bello believes her experience as a player will prove to be a valuable asset during her time as assistant coach of the women's volleyball team.
"I think it's important that as you coach, you're still in touch with the sport," Bello said. "So I think that my passion for playing also helps me become a better coach, and I can identify with a lot of the problems players have on the court."
Middle blocker and CAS sophomore Kelsey Kraetz hopes the team can boost its performances next season, especially in the University Athletic Association Conference, where they only won one out of seven games in the 2017 season.
"In the past couple seasons, we've done well in our regional play," Kraetz said. "But our conference is really strong — we play teams like [Washington University, St. Louis], Emory [University], Chicago and in past seasons it hasn't really been a competition when we've played them — we lose to pretty much all of them. So, this year I think it would be really great if we could surprise the teams in our conference and play really well against them."
Coach Brown has started to identify a few areas that he would like the team to develop in.
"We definitely want to increase our productivity both offensively and defensively," Brown said. "By focusing on those two areas, we are going to automatically improve our ability to compete both regionally against very strong teams in the New York region, but then also within our conference, which is one of the toughest conferences in all of Division III."
Kraetz appreciates Brown and Bello's experiences and thinks their combined tactical expertise has already started to help the team.
"They're just really smart when it comes to volleyball, they know what they're talking about," Kraetz said. "They pay a lot of attention to detail."
The team has been practicing together during the offseason, doing a combination of drills and scrimmages in order to improve before the start of next season.
Assistant coach Bello has only been at NYU for a short period of time but has already noticed the strong bond and friendships within the team, both on and off the court.
"It makes me excited every time I go into practice that they're happy to be there and to work hard," Bellod said. "They really want to achieve what we're asking of them and to get better all the time."
The Violets' 2018 season will begin in the fall, and they'll be ready to step onto the court with a fresh perspective and new strategies.
A version of this article appeared in the Monday, April 16 print edition. Email Bela Kirpalani at [email protected].