Hulu's 'Hard Sun' Is Drama at End of the World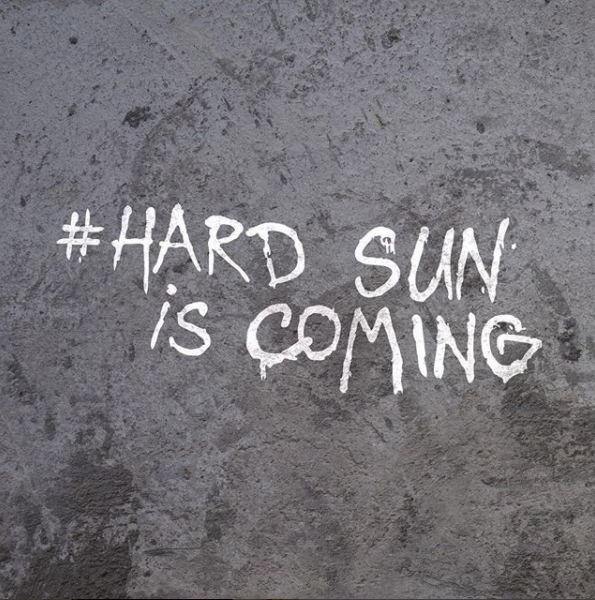 When audiences first meet Elaine Renko (Agyness Deyn), she is dragging herself out of her burning house, fighting for her life after being stabbed and beaten. For the pixie-haired heroine of "Hard Sun," the Hulu original series premiering March 7, this is only the beginning. For she and her new detective partner, Charlie Hicks (Jim Sturgess), are about to unearth a brutal murder, a torrid affair and a flash drive revealing the top-secret countdown to human extinction. It's in five years, by the way.
"Hard Sun" is the brainchild of Neil Cross, acclaimed writer of hit psychological drama "Luther." "Hard Sun" is a timely follow-up project, harnessing Cross's trademark ultra-dark suspense with a dash of "Black Mirror"-like dystopia. The thriller's co-stars, Sturgess and Deyn, have perfect on-screen chemistry. There is no will they or won't they here, Elaine is hell-bent on exposing Charlie as an adulterous murderer, while he sees her as a stand-in for his deceased ex-partner.
Though the series premiered last month on BBC, Sturgess is curious about the response of American viewers.
"I was really excited to tell a story out of the city that I come from," Sturgess told WSN. "I'll be interested to see how American people deal with the end of the world compared to English people. They can't make a cup of tea like we would."
Filming in freezing London and immersing themselves in a survival scenario day after day wasn't easy on the actors' bodies.
"It was quite a physical thing … but the more torturous the filming process, the more excited you are to be there," Sturgess said. "It means you're making something exciting."
Deyn is also thrilled to premiere the dystopian world of "Hard Sun," but to her, it was important to embody an empowered female character. Alongside her job as a hard-as-nails detective, Elaine Renko is learning how to care for her son in the psychiatric hospital. Deyn handles the role with a delicacy and depth seldom found in action characters.
"Because of who I am inherently, I couldn't play her like Angelina Jolie as Lara Croft," Deyn told WSN. "I really wanted to bring a humanity and a vulnerability. I think she's a survivor and I think that as a woman, we all have that."
The success of shows like "Hard Sun" hinges on the desire to see our current chaotic reality turned up to 100 and reflected back to us.
"It feels like we're closer [to the apocalypse] than we are when you read the news," Deyn said. The beauty of "Hard Sun" is that its focus on a catastrophic galactic event puts our earthy conflict into perspective.
"When the world ends, everybody's in the same boat," Sturgess said. "It doesn't matter what background you're from, ethnicity, gender, we're all gonna go out together. That was a cheery ending, huh?"
Email Nina Donoghue at [email protected].