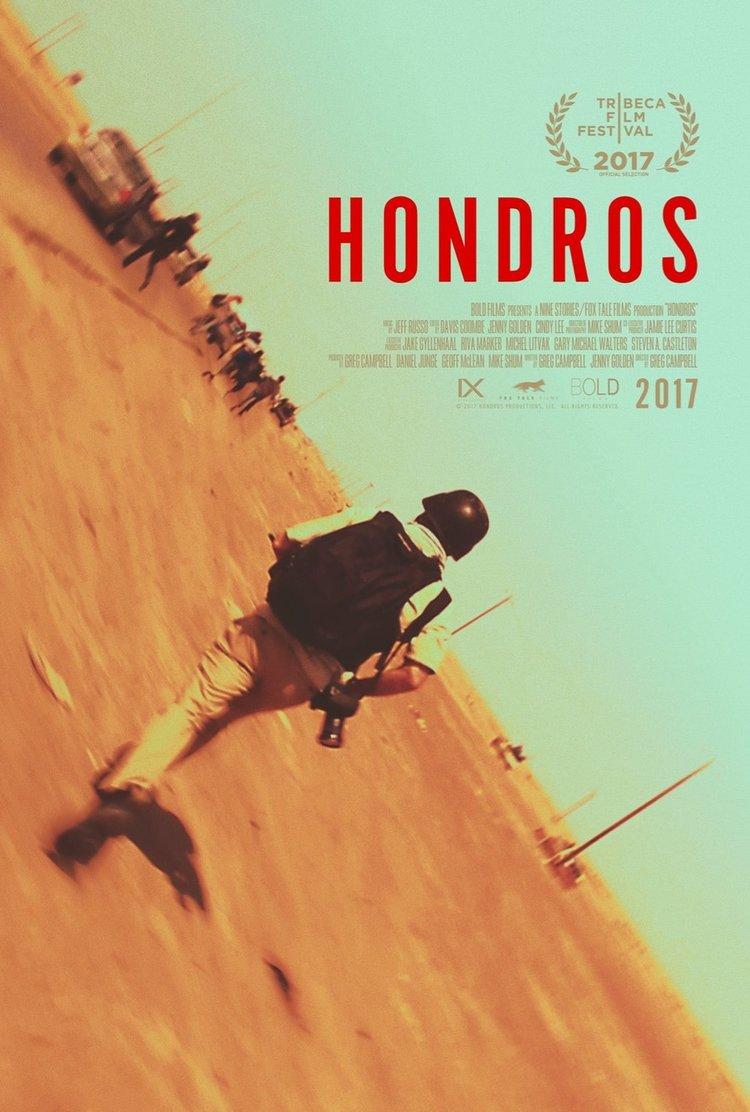 Director Greg Campbell casts a nuanced portrait of legendary photojournalist Chris Hondros in new documentary "Hondros." The film, which won the Audience Award for 'Best Documentary' at the 2017 Tribeca Film Festival, depicts the life and career of Hondros, who was also Campbell's best friend — from his avid beginnings to his untimely death in conflict.
"Hondros" opens with the sound of gunshots. Young Liberian soldiers are running around, shouting and firing weapons. In the midst of this calamity is Hondros, capturing it all with his camera. He receives a phone call and casually says, "Things are fine." This calm, collected attitude went on to define Hondros' mindset throughout his career. When speaking about photojournalism, Hondros said that "There is no way to do it from a distance."
The documentary tells Hondros' story through a poignant combination of interviews, live footage from conflict zones and Hondros' own work. One of the most striking photographs is of a soldier consumed with perilous joy after making a kill. He is lurching towards the lens, his eyes wide and muscles flexed, frozen in a perpetual state of intense action. Another image is of a young Iraqi girl whose parents were shot and killed in front of her by U.S. soldiers. Her face is contorted into a ghastly scream, and darkness creeps into the image save for the shocking red splashes of blood. Most of Hondros' photos have this visceral, confrontational quality, likely because of his willingness to insert himself directly into the conflict. The images are haunting and horrific, and, most importantly, draw attention to regular occurrences in overseas conflict that are often overlooked.
But is a picture worth a life? This question is central to Campbell's documentary. Hondros' flaws are acknowledged, and while portrayed as a wonderful person, he is also at times seen as a flame that burned too bright, too fast. One can't help but wonder if Hondros would still be alive if he had been slightly more cautious. His friends and contemporaries who are interviewed in the film seem to feel this way too. They occasionally lapse into melancholy silence, and there are moments of tension in their voices. They loved him. But he loved his job. And he was willing to give it everything he had.
However, the documentary makes it clear that Hondros' devotion to his craft was not in vain. Aside from photographing wars, Hondros made efforts to help the people affected and serve as a friend and positive influence. His images were distributed throughout the world and helped effect important global change. Above all, he inspired a new generation of journalists to follow in his path. Hondros' mother claims, while his life was tragically cut short, Hondros "did more living in 41 years than some did when they were 100 years old."
"Hondros" is a beautiful, at times elegiac and overall redemptive portrait of a man who risked everything to shine a light on the world's darkest conflicts.
"Hondros" opened in theaters on Friday, March 2 and is now playing at Village East Cinemas.
Email Taylor Stout at [email protected]