NYU Unveils New Admission Center to Welcome Record Number of Applicants
The long-awaited Bonomi Family Admissions Center finally had its grand opening this past Monday. Located at 27 W. 4th St. The center is a much needed new facility for the NYU community.
Earlier this January, the university announced another record-setting year for applicants, having receiving 75,037 first-year applications, an increase of nearly 12 percent from last year.
With such a steady increase, the Jeffrey Gould Welcome Center could no longer act as the singular welcome space for NYU students and families. Shawn Abbott, NYU's dean of Admissions, emphasized that this continued influx of students made it difficult for visitors to access necessary resources and assistance.
"While the existing Welcome Center is an ideal location and has served as a wonderful front door for visitors, its relatively small size prohibits us from meeting and greeting thousands of potential admission candidates each year," Abbott said in an interview with WSN. "As a result, we've spent the last several years seeking a new space to accommodate the rapidly increasing number of guests who want to visit NYU."
One of the reasons Abbott thinks NYU is seeing an increase in applications is because of the unique experience that the university offers.
"Our Greenwich Village location provides students with a sense of place like no other," Abbott said. "There is a desire among students for a more urban collegiate campus experience that isn't confined to four years behind walls."
María José, a Tisch sophomore who works as an Admissions Ambassador at the Bonomi Center, said the new center is another effort from NYU to break down barriers.  
"On the back wall of the center there's bold type that reads 'This Wall Isn't Real,' and I believe it's part of our campaign for inclusivity and welcoming people no matter where they come from or what they do," José said. "We don't have any limits for them here, no walls for us."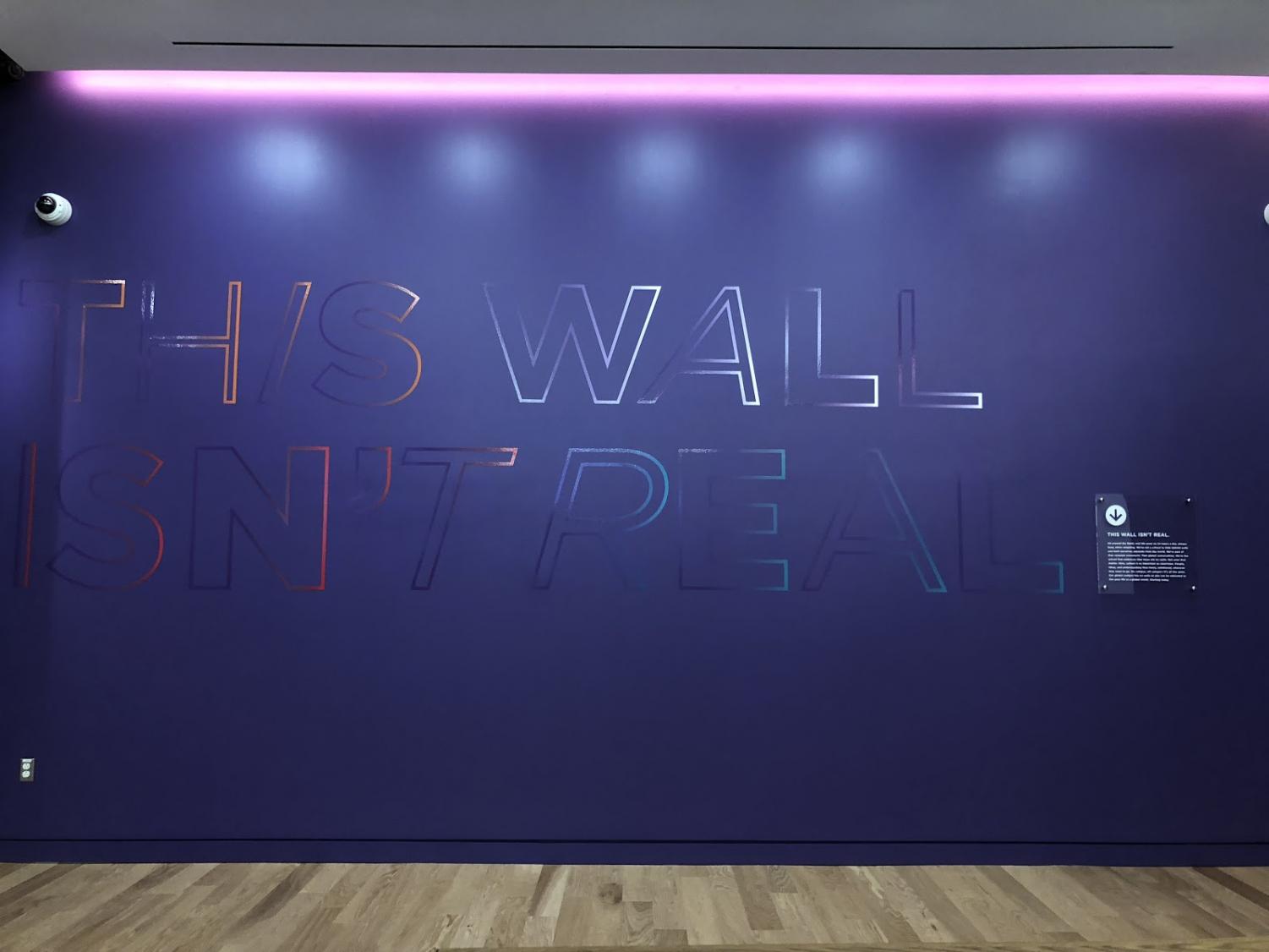 The Bonomi Center also tries to encourage inclusivity and communication in its design.
"[The center] is very welcoming," José said. "The front desk is 360 degrees, you can see exactly what we're doing at all times. It's very inspiring too because there's a wall with quotes from all the magnificent people who have graduated from NYU. From Spike Lee to Donald Glover, alumni have shared how NYU has changed them."
The new location offers a wide range of new amenities including two new theaters, a new counseling room for prospective students and their families, 10 new all-gender bathrooms, and a new exhibition gallery space that can be used for special events. Most importantly, though, it stands as the first point of contact for students new to the city.
"The most they can get here is an optimistic helping hand, which is something people really need in the city," José said. "We're able to do awesome things here, but a helping hand from someone who cares about their success is one of the most important."
Email Kristina Hayhurst at [email protected].