New Podcast by NYU Faculty Dissects Black Stereotypes and Attempts to Change the Narrative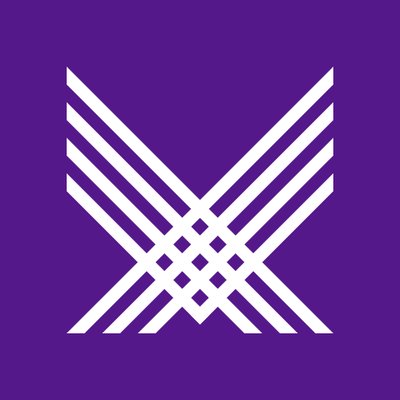 The McSilver Institute for Poverty Policy and Research at NYU created a new podcast, "Black Boys and Men: Changing the Narrative", that looks to analyze and dissect harmful stereotypes that have developed around black culture. The 16-part podcast's first episode was released on Martin Luther King Jr. Day on Jan. 15, and new episodes are gradually being released every three days.
The podcast focuses on changing the narrative around black men and boys to understand them not through stereotypes but instead as lovable human beings, according to the director of the Mcsilver Institute and podcast host Michael Lindsey. In addition to the podcast, a social media campaign under the hashtag "#ChangingTheNarrative" has emerged with the aim of further showcasing the lives of black men and boys in an honest and open forum.
We are excited to share the second video installment of the Black Boys & Men: #ChangingtheNarrative campaign. We hope it continues to inspire you in helping us redefine the narrative affecting Black boys & men. Please share this powerful & uplifting message with others. pic.twitter.com/s2rbfQNwyb

— McSilver Institute (@NYUMcSilver) February 5, 2018
Lindsey and Jayson Jones, a fellow host and research scientist at McSilver, felt a responsibility as black men to work on this podcast. Jones first had the idea for the podcast back in 2015 after hearing stories of black men and boys being victims of violence and police brutality. Both Jones and Lindsey felt they needed to do something more than just research the topic of inequality and how it pertains to black men and boys.
"A real key for us at McSilver is that we want to not only generate knowledge and do the research, but we want to disseminate it," Lindsey said.
Jones described how incredibly personal this project became for him as the host of the show.
"For me, I think [Lindsey] spoke about it, you know as a black man not only within the field of  social work, within academia, within the space of poverty alleviation, a lot of these issues hit home on a personal level as well as a professional level," Jones said.
For the duo, a podcast seemed like the perfect way to have deep, meaningful conversations about the lives of black men and boys while also serving as a platform transmit these conversations to a larger audience.
Black boys and men are #SAVANTS!

We are #ChangingtheNarrative! To join the conversation or for more information, visit https://t.co/KbJSdXpqcG pic.twitter.com/7v1SepbhAP

— McSilver Institute (@NYUMcSilver) February 8, 2018
The podcast focuses on a range of topics — like trauma, suicide, education, gender roles and mass incarceration as they pertain to the black community — that combines research and stories in a profoundly powerful way. Lindsey said all the topics covered throughout the podcast episodes connect.
"You know it's interesting too that it's sort of like a story if you follow it all the way through," Lindsey said. "There's this really nice interwoven story about the history of trauma in the black community and the things that people of African-American descent have had to overcome and endure in order to be thriving in the ways that they are thriving but also it helps to contextualize why there is a struggle for those who are struggling."
Black Boys and Men are #REVOLUTIONARY!

Join @rsbnyc in #ChangingtheNarrative around Black boys and men. Subscribe today! pic.twitter.com/kql0I66e4Q

— McSilver Institute (@NYUMcSilver) February 6, 2018
But Lindsey and Jones made clear from the start they did not want the podcast to merely focus on negative issues; they have instead strived to discuss positive solutions to the problems many black boys and men face.
Not only have the speakers on the podcast felt connected, but so has the audience who has been listening in. According to Lindsey, the demand for the podcast has been high, and they have received positive responses from many listeners.
When discussing what NYU students can do about these issues of inequality, both Jones and Lindsey alluded to the prospect of NYU students as future leaders. The two said that NYU students have the power to change the narrative everyday and to ensure that respect and human dignity are upheld.
"I think it's important to note that for each and every one of those students you have the power to change the narrative yourself." Jones said. "A lot of these lessons that we're discussing pertaining to black boys and men can be applied to everyone just treating people as human beings [and] respecting each other."
Email Darcey Pittman at [email protected].