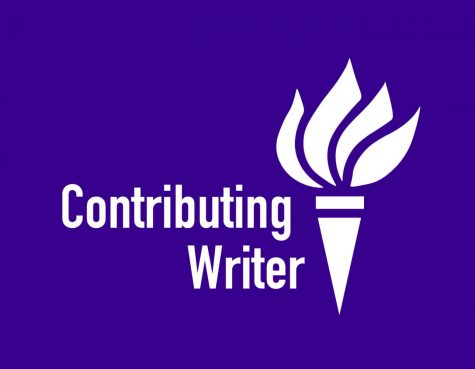 NYU is diverse, statistically speaking. With more international students than any other school in America, being global becomes more than a fact for the university — it is a responsibility. This responsibility for global representation extends to academics as well and is acknowledged in the university's mission statement for diversity. The course and degree offerings across NYU schools, from the Gallatin School of Individualized Study to the School of Law, the Tisch School of the Arts and the Steinhardt School of Culture, Education and Human Development, do reflect an effort to fulfill this statement. The fact that students can major in Global Liberal Studies, a four-year degree that focused on building a foundation in world cultures, proves to me that the university is dedicated to educating people not only from other parts of the world, but also on topics and themes that feature perspectives from all over the globe.
As an international student in the GLS program, I am impressed to see efforts toward diverse representation in my own syllabi, which included both Plato and Confucius, both Nizami and Shakespeare. On paper, NYU thus seems to believe that all people, and all texts, are created equal. However, flaws in the system become apparent when one looks into the fine print, or beyond the syllabus and into the classroom.
Despite reading texts from all over the world, from what we classify as the East and the West, discussions on these texts differ in their timing, tone and content. The way texts from parts of the world not considered the West are handled during discussions shows a reluctance to jump to conclusions that inadvertently creates a plethora of unanswered questions. For a professor to say, "I can't answer that question because it is not my area of expertise" is a perfectly logical, even respectable thing to do. But the fact remains that the question remains unanswered — and this is where a systematic imbalance comes in.
The current de-focus on Eurocentric texts, the effort to study the foundation of more than just Western civilization, is a very recent one. We are the generation with the most education in cultural inclusivity — while our professors may be very well-educated, the definition of well-educated, until a few years ago, by default meant well-educated in foundational texts and ideas of Western society. This means that while current faculty try to teach works from Asia, Africa and Europe, their area of expertise is still usually Europe. Because of this we spend more time on Homer than on Confucius, simply because the professor knows more about Homer. There are more unanswered questions regarding Kalidasa than Plato because no one wants to make sweeping generalizations about the Hindu religion, and not many have as thorough an understanding of ancient India as they do of Ancient Greece. As students, we see the Western world with more clarity than we see the East — which also inadvertently perpetuates the stereotype than anything Eastern is mystical and exotic, as compared to the more rational and traditional West.
It is important not to forget that where we stand today is an improvement despite our unsteady position — while we may not see non-Eurocentric texts with complete clarity, at least we do see them — this visibility itself has taken decades to achieve. The fact is that representing diverse works in one's academic agenda is more complicated than simply inserting a text from South East Asia or Latin America into a designated slot on a course outline. In our attempts to diversify our syllabi, we sometimes forget that cultural representation is more than different names on the same page — it consists of equal focus on each of those names. Achieving this equal focus entails working out the kinks in the system: we must actively combat an ignorance that is the result of centuries of xenophobia, racism and systematic oppression. Perhaps a starting point, at least for the Liberal Studies department, would be for course-makers and professors to make more of an effort to include voices that could truly authenticate a student's experience of a text — to invite speakers with knowledge in areas where professors may falter or hesitate.
What we have today is a kind of cookie-cutter diversity in our course outlines. In trying to make sure all parts of the world are equally represented, in trying to treat all texts the same, the lack of expertise and experience creates a situation where the unique shape and flavor of every culture on that syllabus is not truly savored. As Provost Katherine Fleming has said, "once such a diverse group comes together and forms a community, it is not sufficient for everyone here to feel as though they contributed as part of 'this category' or 'that category.' Instead, we ought to work hard to make this a community where everyone has a truly cosmopolitan mindset — as part of the broadest possible understanding that we can have about what humankind is."  As a university, we are finally in a place where we have all the right ingredients — but it is the way we use them that counts.
Opinions expressed on the editorial pages are not necessarily those of WSN, and our publication of opinions is not an endorsement of them.
A version of this appeared in the Monday, February 5 print edition. Email Diya at [email protected].