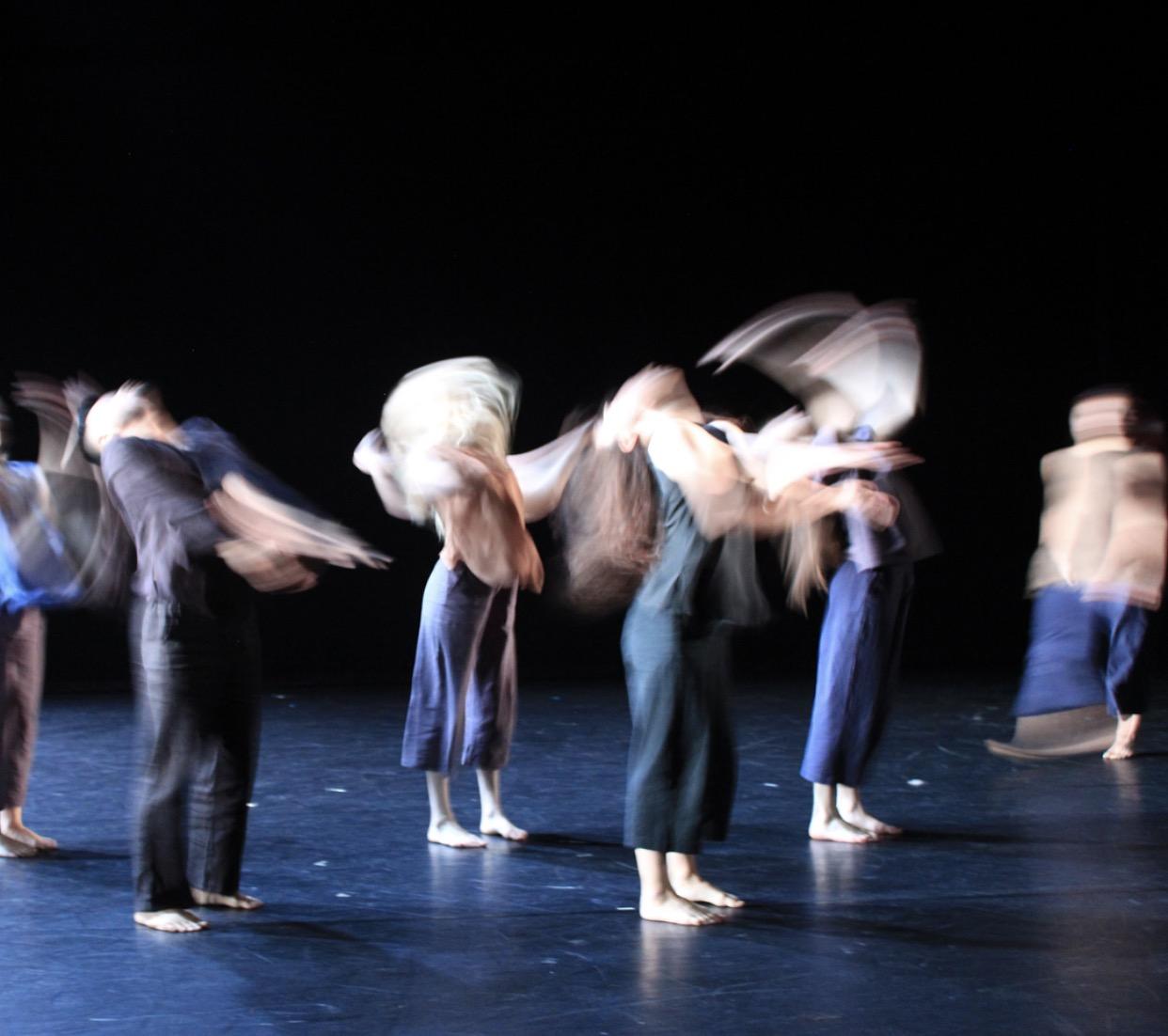 NYU Tisch's Department of Dance held the Master's Performance Workshop at its home base, Jack Crystal Theater, this past weekend. This showcase included five works from the Tisch Dance Master MFA program's class of 2018. The original works were created by students and masters. Each piece pinpointed a different emotion from the approving audience that made for a unique and conceptual evening on Second Avenue.
The workshop began with "Nostalgia del Cangrejo," which was choreographed by Norberto Collazo and Abraham Texidor. The piece was marked by a notable motif, where 10 or so dancers paused their movements to stick their middle fingers out to the audience. Similarly, each performer would also stop and hold out their hands like guns pointed at one another. It was clear that this dance was trying to convey a political message. Moving from anger and violence to very soft and loving movements, the dancers portrayed the different aspects or feelings associated with movements or notions.
"The Game," choreographed by Valeria Y. Gonzalez in collaboration with the dancers, was all about relationships. All but two dancers wore black leotards and knee high socks. This left a solo couple –– one man and one woman, clad in jeans and t-shirts –– who performed scenes of intimacy as well as scenes alluding to domestic violence. The male lead eventually started touching each dancer onstage and was ultimately targeted and defeated in the end.
"Schadenfreude: Dancing in Debt," choreographed by Aaron Samuel Davis in collaboration with dancers, began with a mass of bodies in a pile. In between the curtain's rise and fall, the group fought, pushed and pulled one another. At one point, one of the blob's members emerged and started shouting orders. Despite this divide, the eclectic group still remained united until their bows.
"Reverie," choreographed Jasmine Domfort and her dancers, was especially beautiful as it took place in a 1960s-style diner. The dance began nostalgically with a monologue about a desire to travel back to times of grace and class. Dancing to a medley of Leon Bridges songs, three couples enveloped the stage, but soon switched partners so that two same-sex couples and one biracial couple were under the spotlight. "Reverie" offered a new perspective on the nuclear '60s.
The workshop's final piece was the most powerful of them all. Rodney Hamilton's "Surrendering Untroubled" was characterized by strong movements set to commanding music. Each dancer walked out individually, but as the dance progressed, became more unified as a group with more cohesive movements. By the piece's end, the dancers created a formation reminiscent of Alvin Ailey's "Revelations" and stayed there as the lights and music faded away.
The workshop's choreographers were able to convey a variety of messages of love and empowerment through their movements. Every move was intentional and contributed to the lasting message of the performance. And every dancer performed beautifully in pieces that truly embodied what is important in our world today.
A version of this article appeared in the Monday, Nov. 20 print edition.
Email Julia Fields at [email protected]