Professor Reported to Bias Response Line for Alleged Transphobia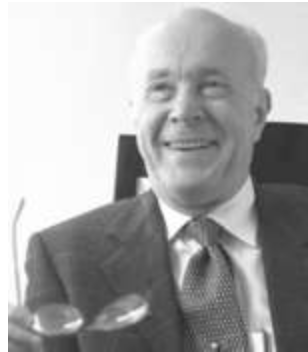 NYU Psychology Professor Edgar Coons was reported by Steinhardt junior August Enzer, a transgender man, to NYU's Bias Response Line on Wednesday, Nov. 8 for repeated instances of alleged transphobia.
Although Enzer was the one to formally report Coons, the action was spurred by accusations from multiple students about Coons' repeated and intentional bigotry, according to Enzer.
Enzer said that the report he filed accused Coons of using offensive language on multiple occasions, intentionally and repeatedly referring to transgender students by unwanted pronouns and teaching outdated and disproven science on gender and sexuality.
According to Enzer, approximately five other students were willing to verify the contents of his report, if necessary. However, Enzer submitted the Bias Response Line report on his own.
When information is reported to the Bias Response Line, an Office of Equal Opportunity employee listens to the report and determines any follow-up action, if necessary, the office said. If the office concludes that action should be taken, it relays the information to the specific school or department in which the original bias issue occurred.
Enzer met with representatives from the Bias Response Line last Friday. He said the staffers were receptive to his complaints and told him that they would speak to Seryl Kushner Dean of NYU's College of Arts and Science Gene Jarrett about the report. As of yesterday, the CAS administration and human resources have received the case from the Bias Response Line.
Enzer said he was first subject to transphobic comments from the professor during his freshman year in an Introduction to Psychology course taught by Coons. According to Enzer, in one class focusing on gender and sexuality, Coons used the term "abnormalities" in reference to transgender individuals.
In an interview with WSN, Coons denied using the term "abnormalities" in this discussion. Coons also denied ever using the wrong pronouns in addressing transgender individuals once being made aware of their gender identities.
"I'm quite sensitive to the sensitivity of these issues," Coons said.
Enzer confronted Coons in class about his use of the word "abnormalities" instead of "transgender," but Enzer said that Coons dismissed the issue as one that is subjective as opposed to objective, and told Enzer to talk to Coons after class about his concerns.
Enzer talked to the teaching assistants after class, who said the situation would be handled and that the curriculum would be changed. Enzer claims that nothing has been changed after two years. He also said that multiple students, including several transgender students, commended him for attempting to correct Coons.
"Coons' lesson plans are just very blatantly disrespectful, very blatantly transphobic," Enzer said. "The school has done nothing to combat this or educate him."
Coons did not recall being confronted about issues regarding transphobia in his classes prior to the current incident, contradicting Enzer's report that he had confronted Coons in class two years ago.
Enzer said he was prompted to report Coons this week after talking to a sophomore friend, another transgender man, who said that he had the same experience in the same class on gender and sexuality this fall. According to Enzer, Coons repeatedly referred to this transgender man as a woman.
Enzer said Coons' behavior often crosses the line from ignorant to malicious, which makes him think that Coons acts in an intentionally bigoted manner.
"Ignorance is when you don't know your mistakes, and bigotry is when you know your mistakes and when you refuse to learn from them," Enzer said. "The fact that he has been confronted about this repeatedly, and refused to change his ways, is a sign of maliciousness."
A junior who also took Introduction to Psychology was also angered by his remarks on topics regarding marginalized groups.
"I remember being extremely upset with transphobic and homophobic comments he was making in class," the junior, who asked to remain anonymous, said. "Beyond this being unacceptable due to moral standards, it's ridiculous that he apparently isn't up to date on current psychological research."
Coons said he does believe that being transgender is a legitimate way for one to identify, and feels that individuals should be able to identify as a gender that differs from their biological sex.
"Whatever gender someone feels to be should be how they are recognized," Coons said. "What one feels is what's important."
Enzer feels that Coons' denials of the allegations are telling.
"His lack of empathy speaks volumes," Enzer said. "If someone calls you out, you should always seek to better yourself and apologize for any misconceptions, rather than cover your tracks or repute information that has clearly hurt people."
In the short term, Enzer hopes that NYU disciplines Coons, and said he would be happy to see Coons leave the school due to his unwillingness to change. In the long term, he hopes that a program can be implemented to train faculty about how to accommodate transgender students and that faculty members will be held more accountable.
However, Enzer said he remains concerned about other transgender students in Coons' classes, and expressed doubt that his report will lead NYU to take action.
"The idea that there are other kids who are still so morbidly uncomfortable, so offended and so upset by this, is just so infuriating," Enzer said. "This is something the school needs to look into, and shouldn't be my or any other trans kid's responsibility."
Email Alex Domb at [email protected]