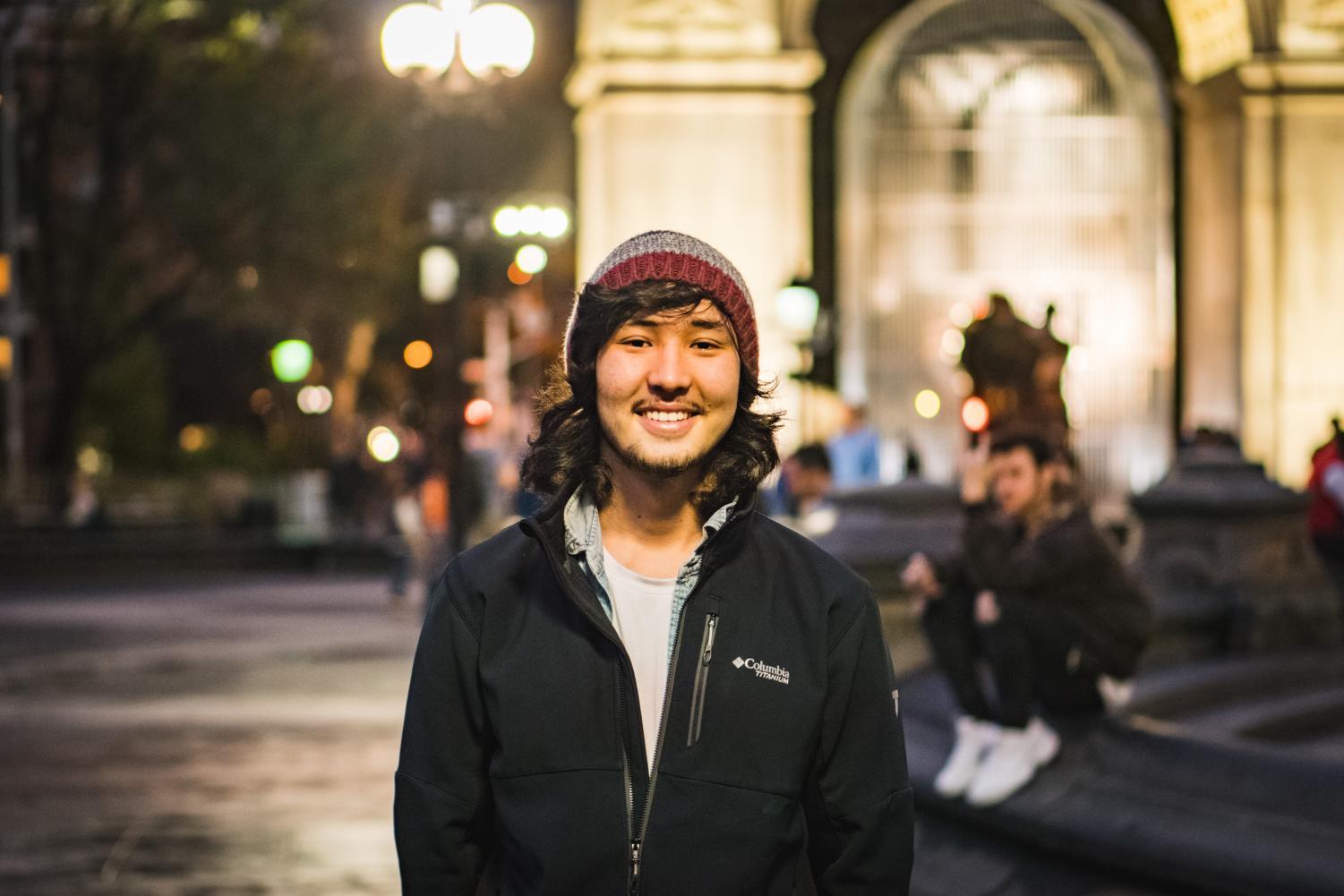 "*3 minutes before an exam* Some kid: 'Wait…what's an electron…?'"
The quote, posted with little context in the Facebook group Overheard at NYU on Nov. 7, has 66 reactions. The group allows NYU students to simply post weird or strange things they overheard in a conversation, mostly without much context.
The group was created by Tandon sophomores Arystan Tatishev and Abdullah Janjua on Sept. 25 and already has over 1,000 members. According to Tatishev, in the six weeks the group has been operating, 105 members have made 256 posts. Tatishev said that the inspiration for Overheard struck him one night when he was completing a linear algebra assignment with his friend.
"We're looking at it, and then he multiplied two by four and he got a six, and he was like bro, two multiplied by four is eight, not six," Tatishev said. "I was like, 'This would sound so weird out of context.'"
Tatishev said that he wanted to post his friend's words on an Overheard page, but in the process of searching for one, he noticed that one for NYU did not exist.
"So I created it, and I posted that first thing," Tatishev said. "I linked my group with my other page, the meme page, and then within a day we got 400, 500 members."
Tatishev's meme page is "NYU Memes For Slightly Bankrupt Teens," a group with over 3,000 members. The team that moderates Overheard at NYU is partially derived from the administrators of the meme page.
One of the admins from the meme page, Tandon sophomore Isaac Auguste, is also a moderator for "Overheard at NYU." He said that there are rules for what can and cannot be posted in the closed Facebook group.
"I think the main one…is just to not really post the people that are saying them per se," Auguste said.
Other rules include providing little context and not quoting yourself. Advertising is also not allowed in the group. Tatishev said that people are eager to post in the group because there is no standard for what can be considered a good post.
"If you think that something's weird, or something's funny, or something's bizarre, you just post it and see how it does," Tatishev said.
Tatishev's vision for the Facebook group is that it becomes a staple of NYU's community and culture.
"I want every member from NYU's community to connect and share their stories," Tatishev said.
Regular poster and Tisch sophomore Kyle Wong thinks the group provides a necessary space.
"There's been so many instances in like our life where we hear something without context that someone says and we just want to post it but there wasn't really a medium for it," Wong said.
Wong said that for him, Overheard at NYU makes him see everyday life in a different light because of the quotability of everyday conversations.
"It allows us to view life in a less serious context," Wong said.
A version of this article appeared in the Monday, Nov. 13 print edition. Email Jendayi Omowale at [email protected]