NYU Fires Dartmouth Visiting Scholar After Allegations of Sexual Misconduct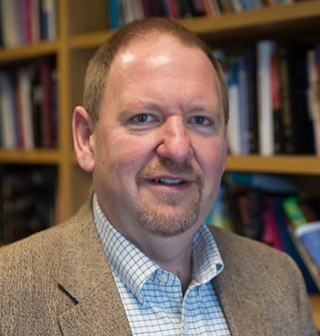 Todd Heatherton, who began as a visiting scholar in NYU's Department of Psychology in July, was fired from NYU in late October after Dartmouth College's student newspaper, The Dartmouth, revealed that Heatherton was put on paid leave and was under investigation for "serious misconduct."
The Dartmouth later reported that Heatherton, who was a psychology and brain sciences professor at Dartmouth, was under investigation for sexual misconduct.
The Washington Post and the New York Times have both reported on the allegations following Heatherton since The Dartmouth's initial report.
Students and faculty in the psychology department were notified of Heatherton's dismissal on Oct. 26.
WSN investigated the specific nature of Heatherton's involvement within the psychology department, but students were reluctant to come forward to talk.
"This topic is a powder keg in the department right now, and any student who speaks out puts themselves (and their degree) in a very precarious position," a graduate student who wanted to remain anonymous said in an email. "I don't mean to make this sound like a conspiracy — it isn't. The department is just dysfunctional."

Chair of the Psychology Department Peter Gollwitzer said visiting scholars are uncompensated and have no teaching or classroom responsibilities.
"When the request for visiting scholar status was received, we had no knowledge of the matter at [Heatherton's] home institution," Gollwitzer said. "When it surfaced, as chair of the department, I met with him and we mutually agreed to end his affiliation immediately."
NYU was unaware of the investigation into Heatherton when the university hired Heatherton in July, according to NYU spokesperson John Beckman.
"As a visiting scholar, an unpaid appointment, Professr Heatherton had no classroom responsibilities," Beckman said. "NYU was unaware of the Dartmouth investigation until recently; the University has been given no specifics about its nature or its duration."
This story will be updated as we know more. Email Sayer Devlin and Miranda Levingston at [email protected].