Women in White Supremacy: The Second Coming of the KKK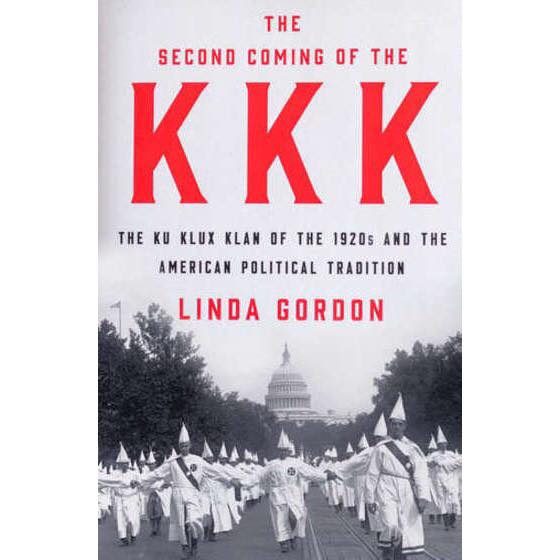 NYU's Institute for Public Knowledge hosted historian and NYU professor Linda Gordon on Wednesday, Oct. 25 for the launch of her new book, "The Second Coming of the KKK."
The book chronicles the revival of the KKK movement in the 1920s, a Klan that kept its roots in the society of the 1800s, but with some fundamental differences. Not only was this KKK not secret, but it also included women and advertised on both the public and political stage. The second movement rose primarily in response to immigration and amassed millions of followers nationwide due to the addition of Catholics and Jews to their enemy list, alongside African Americans.
One of the main topics Gordon touched on in her talk was the role of women in the KKK.
"There were a lot of women who were very eager to join the Klan and that ultimately created a WKKK which had about 1.5 million women," Gordon said during her talk. "These were not all wives of prominent men. Many women were, in fact, the ones who brought their husbands in."
While women were not allowed to participate in the vigilantism that the Klansmen did, they were fundamental to gaining new members and fostering community. According to Gordon, women organized massive social gatherings, collected finances and even recruited new members. In some cases, women gained so much independence that they began to resent the rule of the men.
"The WKKK established its own judicial system and argued that women could discipline and punish each other more effectively than men," Gordon said. "Some even started to resist sending a part of their dues up to the male heads."
Associate editor at the Atlantic and one of the panelists at the talk, Caroline Kitchener, questioned Gordon on this dynamic and her choice to title one of the chapters 'KKK Feminism.'
"Are the women of the WKKK considered feminists or not?" Kitchener asked. "Was this some kind of menacing precursor to the feminist movement?"
Gordon responded by speaking to the causes some of the WKKK fought for — combating domestic violence, demanding women's property rights and the equalization of divorce rights — and by questioning the parameters for being considered a feminist.
"Who gets to say what feminism is?" Gordon asked in an interview with WSN. "I do think that we have to recognize that what I call feminism is only a part of what I call liberal or progressive politics and there are certainly conservative feminists. There are conservatives who are against abortion rights. I don't agree with them, but I wont say they aren't feminist."
Gordon did suggest that feminism, at its core, is based in equality for all women and not just cisgender white Americans.
However, Gordon's book gives readers an interesting window into the women of the KKK movement and argues that oppression is still evident — even between those who perpetuate an oppressive institution.
Email Kristina Hayhurst at [email protected].