Fatalities Reported in Halloween Attack in Lower Manhattan
The New York Police Department has reported eight people were killed and 11 people suffered serious but non-life threatening injuries in a truck attack on the West Side Highway on Tuesday at approximately 3:05 p.m. These numbers could change. The attacker was shot by the NYPD and is now in custody.
The vehicle veered into West Street's pedestrian/bike path just north of Chambers Street and struck several people with the Home Depot truck he was driving before crashing into a school bus. The four people who were on the bus are being treated for minor injuries.
The vehicle struck multiple people on the path. There are several fatalities and numerous people injured.

— NYPD NEWS (@NYPDnews) October 31, 2017
The perpetrator exited the vehicle brandishing fake firearms and yelled "Allahu Akbar", Arabic for "God is great", before being shot in the abdomen by police.
The attacker, now identified as 29-year-old Sayfullo Saipov, is in police custody and was taken to a hospital to treat his injuries.
The area remains an active crime scene.
Governor Andrew Cuomo, Mayor Bill de Blasio and Police Commissioner James O'Neill spoke about the incident to press at around 5:20 p.m.
"Based on the information we have at this moment, this was an act of terror," de Blasio said in the press conference.
No NYU buildings are near the scene but Public Safety has recommended that students avoid the area.  
"We are all New Yorkers," NYU President Andrew Hamilton said in an email to students. "As such, we are connected to those who were harmed and killed. And I am certain I speak for each and every one of us when I say that our thoughts are with the victims and their families."
Administration currently has no information to indicate that any NYU students or faculty were injured or killed in the attack. Hamilton confirmed that all NYU classes and activities will go forward as scheduled.
The NYPD has confirmed there is no ongoing threat.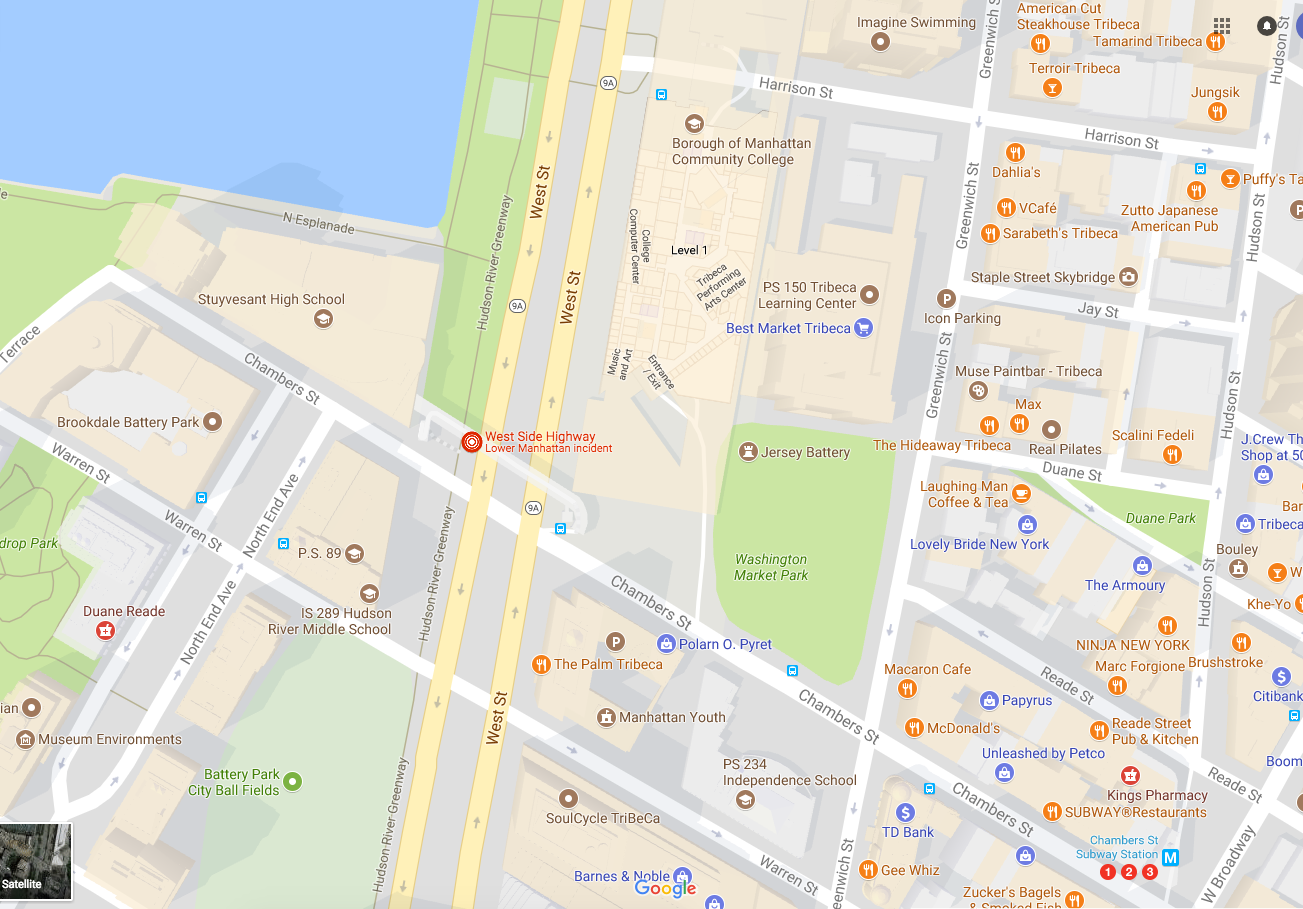 Email the News desk at [email protected]. This story will be updated as we know more.