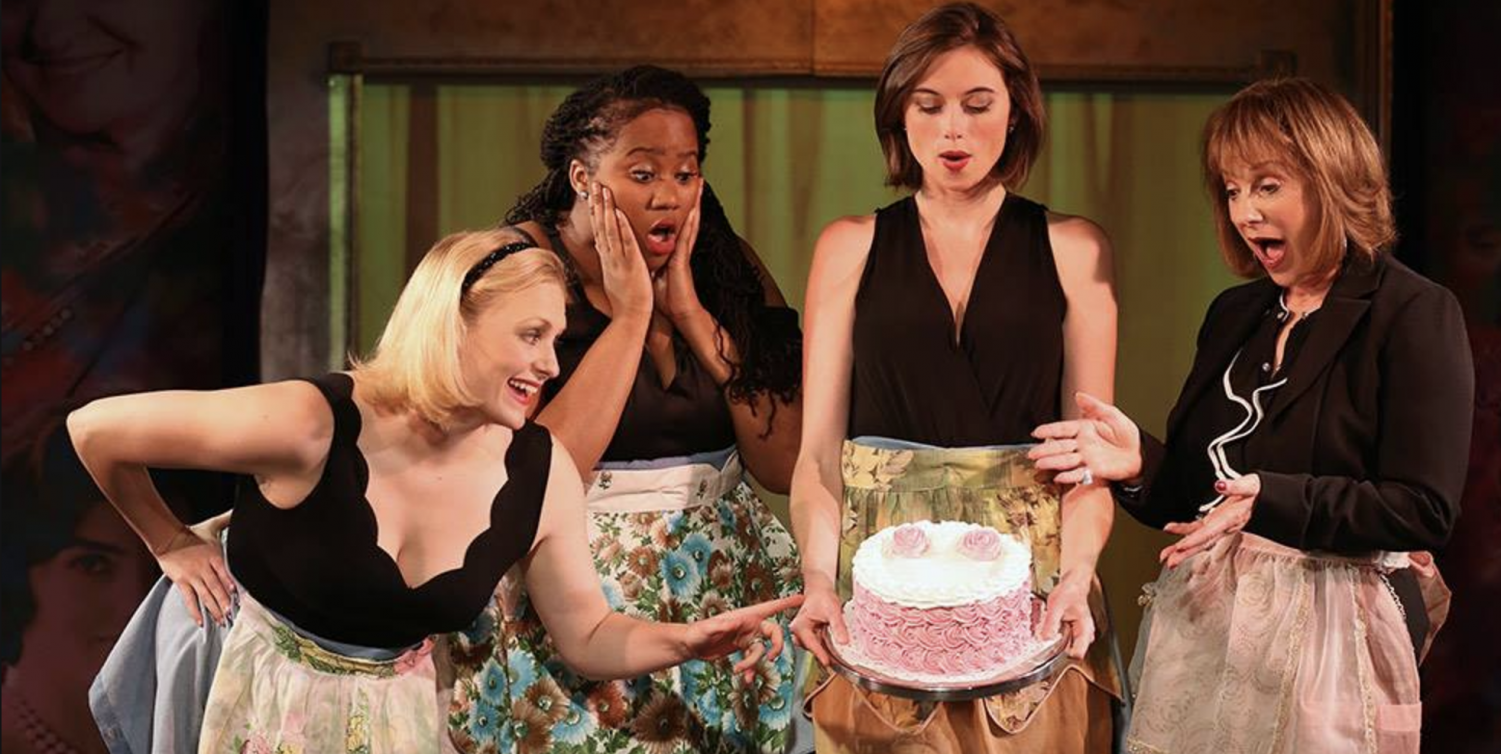 Four women are transforming into female heroines of the last 100 years and singing their hearts out at St. Luke's Theater. "This One's for the Girls" is a new off-Broadway musical that tells the story of the life of a woman through songs from female artists that have graced the Top 40 charts since the year 1990. The show promotes female empowerment through the lens of the ideal woman from every time period and leaves the audience feeling inspired and nostalgic for these songs performed by amazing women.
The show opens with a slideshow of important women from the last 100 years. These women include Princess Diana, Audrey Hepburn, Oprah Winfrey and Malala Yousafzai. The stage is lined with artistic depictions of these women. The story follows Janet, played by Jana Robbins, who looks back on her life as a woman through the lens of music. She is initially upset about a man she likes who brought his new girlfriend to her dinner party. As she yearns for him to call her, she looks at the earliest representations of women in music. She explains how all female written songs of the early 20th century are about pleasing a man despite what he may do. Barbara Streisand's "My Man" then plays.
The other three women are played by Traci Blair, Aneesa Folds and Haley Swindal, and the four girls follow this progression of vulnerable women whose lives are dedicated to pleasing men, including the fictitious Betty Boop and Marilyn Monroe. Never disregarding their legacies, Janet notes the differences in the minds of women then and now. The women perform songs about waiting helplessly by the phone for a man to call and never feeling good enough for a certain man. Every now and then, a song of power interjects into the musical as the quartet sings "I Am Woman" by Helen Reddy repeatedly throughout the show.
Many historical movements are represented on stage through the use of music. The women transform into heroes such as Rosa Parks and Ida B. Wells when talking about the strides of African American women in the civil rights movement and belt ballads such as "Respect" by Aretha Franklin. With every new era, there is a continuous stream of photos behind the actors displaying women, men, advertisements, fashion and general pictures of the time period being represented. The performance shows women entering the workforce, changing fashion to become more risque and comfortable, waiting for their husbands and brothers to return from war, and eventually being respected and treated like the important members of society that they are.
The show ends with a total dance party and sing-along to modern day representations of female empowerment including "Brave" by Sara Bareilles and "Girl on Fire" by Alicia Keys. The audience members, filled with women (and men) of all ages, could hear the music of their generations used to show the progression of women throughout history. This play is perfect for anyone of any age. The bounty of amazing songs means anyone could relate, regardless of age or gender. People were singing along and clapping throughout the entire show and good times were had all around.
"This One's for the Girls" plays every Friday and Saturday night through December. Anyone going can expect an amazing 90 minutes filled with classic hits with modern twists, clapping and dancing in your seat, all drenched with a heavy dose of feminism and empowerment.
A version of this article appeared in the Monday, Oct. 30 print edition.
Email Julia Fields at [email protected]