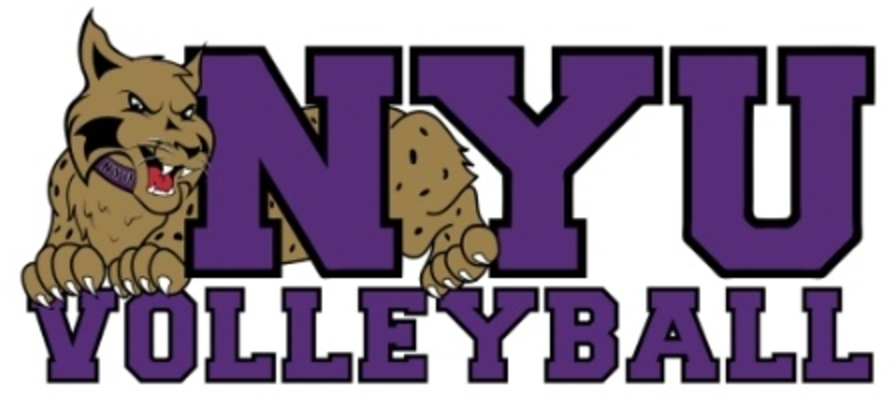 In NYU Athletics, freshmen team members play a pivotal role in the development of each program. Since the men's volleyball season is fast approaching, WSN interviewed three freshmen on their experiences at NYU thus far and their hopes for the upcoming season.
Washington Square News: What are your names, positions, majors and where are you from?
Jordan Solomon: My name is Jordan Solomon, I'm a setter, and I'm a finance major in Stern from Rochester, New York.
Ryan Radulovacki: My name is Ryan Radulovacki, I'm a middle blocker, and I'm a politics major in CAS from Atlanta, Georgia.
Lars Engan: My name is Lars Engan, I'm a libero, and I'm from Norway. I'm in CAS and am planning on majoring in International Relations.
WSN: What made you decide to continue your academic and athletic career at NYU?
JS: It's always been my dream to play a sport in college, so that's part of it. What brought me to NYU specifically is the Stern School of Business. The ability to balance such a great education and sports made it an easy decision. There is no school I'd rather play for than NYU.
RR: The opportunity to play at the college level is something I've always looked forward to. NYU also offered a college experience unlike anything else, so it was a no-brainer.
LE: I decided on NYU because I knew that the university has a good balance between academics and athletics. Playing at NYU allows me to play in the [National Collegiate Athletic Association], which I've always wanted to do, and being here on the East Coast also keeps me closer to my parents overseas.
WSN: What are your hopes and expectations for the season?
JS: I'm hoping that our team can win our conference again this year. Last year we won the United Volleyball Conference, and I'm hoping that we can do that again with the three of us on the roster.
RE: I'm hoping to help build on our team's success from last year, namely winning another conference championship. I think we have a lot of potential, and I'm personally excited to see how far we can go.
LE: I really hope we can win our conference championship and continue on the success of last year by competing in the NCAA tournament. I think it's a realistic expectation given how strong the team is overall.
WSN: What are your personal goals for this year?
JS: My personal goal is to just work hard, earn some playing time and get onto the court.
RR: My personal goals are to contribute to the team as much as possible and to earn my spot on the court.
LE: I want to just get as much playing time as possible and to build on my skills at my position. Earning a consistent spot on the court is my biggest goal. What is your favorite part of New York City thus far?
JS: My favorite place in New York City is definitely Joe's Pizza.
RE: Honestly, I would say the entire neighborhood of the East Village. I think it feels very relaxed and homey, yet it still has all the excitement of the city.
LE: My favorite place so far is probably Sarah D. Roosevelt Park. My roommates and I play soccer there on the weekends, and I really love it.
A version of this article appeared in the Monday, Oct. 23 print edition. Email Jan Alex at [email protected]