Brennan Center Wins Trump Lawsuit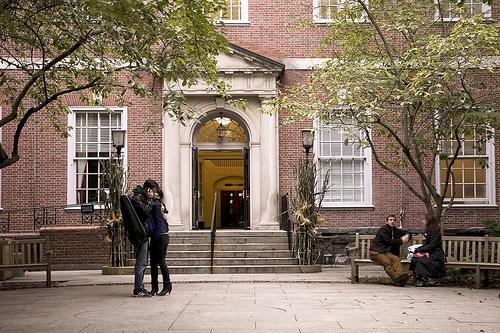 Amy Rhee, Contributing Writer
Oct 23, 2017
The Brennan Center for Justice, alongside the Center on American-Islamic Relations, won a lawsuit against Trump's third iteration of the travel ban in Zakzok v. Trump. The Maryland federal court released its decision on Oct. 18, halting the ban just before it would have gone into effect.
Senior Counsel for the Brennan Center's Liberty and National Security Program Michael Price said in an interview with WSN that Maryland District Judge Theodore D. Chuang ruled that the travel ban violated the Immigration and Nationality Act and the Establishment Clause. The judge was only able to strike down aspects of the ban that would prevent immigrants with bona fide connections in the United States.
The main plaintiff in the Brennan Center's case was professor Eblal Zakzok of Ohio State University. In an interview, Zakzok said that he and his family fled Syria, but was not able to bring his daughter because she was over 21 at the time. In 2015, Zakzok's daughter was admitted to Ohio State University to study English literature. However, due to extreme vetting and her age, she was not able to pursue her academic studies.
Zakzok said that he thinks that his daughter's case could have also been experienced by any student trying to study in the United States from the countries affected by Trump's ban. Zakzok said that if the ban goes into effect, his family will continue to be separated.
"[The ban is] unnecessary because [the government is] already applying extreme vetting," Zakzok said.
A few hours prior to the Maryland court's ruling, a federal judge in Hawaii struck down a majority of the ban on a similar case. Price said that both Maryland and Hawaii judges acknowledged that "the ban was motivated by hate."
The Maryland and Hawaii rulings were nationwide injunctions, blocking the implementation of the ban across America.
Price said that the case will most likely head to the Supreme Court after going through appeal.
Price said in light of the decisions, the visa process will proceed as it did before the proclamation. He added that the Zakzok v. Trump ruling was a "win for [the United States]" but is confident that the justice system will appeal the Maryland federal court's decision.
Price also responded to the NYU College Republicans' disapproval of the Brennan Center filing suit and NYUCR's director of media Shawn Kim's claim that the Brennan Center's involvement is inappropriate. He said that rather than participating in partisan politics, the Brennan Center helps all people who need assistance in fighting against unjust measures.
"No matter who the president is, if you pass a ban like this, you're going to get sued," Price said.
A version of this article appeared in the Monday, Oct. 23 print edition. Email Amy Rhee at [email protected]