Fashion Families Who've Made Their Mark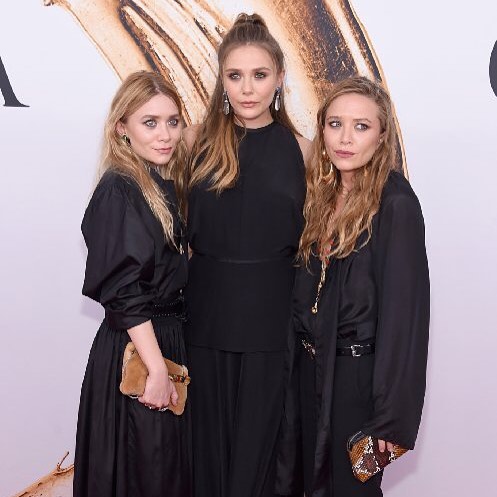 You know the saying that it all runs in the family? Well, fashion dynasties know this all too well. From couture to ready-to-wear, no matter if they're known for making simple clutches or intricate handbags or ballet flats or stiletto heels, these famous fashion houses have passed down their design and branding secrets from generation to generation, keeping their empires growing and their legacies intact. With familial support comes a special type of reliability and teamwork that are often reflected in and shape the philosophy behind the unique work of each of these major fashion brands.
The Laurens
Ralph Lauren reinvented modern Americana style, but maintaining the momentum of his lifestyle-based apparel brand was not a one man job. Ralph Lauren began by creating outfits for his wife, Ricky, who now plays a central role in bringing his visions to life by helping out in all aspects of the company. Their children also serve as representatives by supporting the classic image of the Ralph Lauren brand at public events to help further recognition.
The Fendis
Adele Casagrande originated this influential company and set its goals by herself, but it wasn't until 1925, when she married Edoardo Fendi, that the household name came to be. Mainly known for its high quality leather goods, the luxury brand stuck with this mission even as the five second-generation Fendi sisters named Paola, Anna, Franca, Carla and Alda took over. Under their outstanding leadership, Fendi underwent a massive transformation, making it a global phenomenon today.
The Versaces
The house of Versace, pioneered by Italian designer Gianni Versace in 1978, became known for its unapologetically revealing pieces and need to stray away from minimalist fabrics. Due to Gianni's unexpected murder in 1997, his younger sister Donatella was handed the roles of creative director and vice president of the Versace Group. Donatella continued with the bold decisions which allowed the design house to separate itself from everyone else, all while adding a little touch of personal edge to the creative decisions.
The Olsens
Workaholics since birth, twins Mary Kate and Ashley Olsen know a thing or two about the importance of putting in the hard labor first and seeing the benefits come pouring in right after. At only 31 years old, these child-actresses-turned-fashion-moguls run The Row and Elizabeth and James, which have generated buzz in the fashion scene since they each launched. And guess what? Putting in the time and effort into making the best collections you possibly can does pay off because in 2012, and then again in 2015, the Olsen twins won the Council of Fashion Designers of America's Womenswear Designers of the Year award. Not to mention, they also were given the 2014 CFDA Accessory Designers of the Year honor.

The Pradas
Perhaps one of the most well known luxury brands, Prada began as Fratelli Prada when two brothers named Mario and Martino opened a leathergoods store in Milan. Strong female leaders would soon take over. First, Luisa, the daughter-in-law of Mario, took the reigns when he passed away in 1958. However, Luisa's daughter, Miuccia, altered the course of the company in 1977 by introducing handbags, an extended line of accessories and a ready-to-wear line, making the line more accessible.
All in all, fashion isn't necessarily in one's DNA, but these outstanding family-run houses might suggest otherwise.
Email Sherah Ndjongo at [email protected]