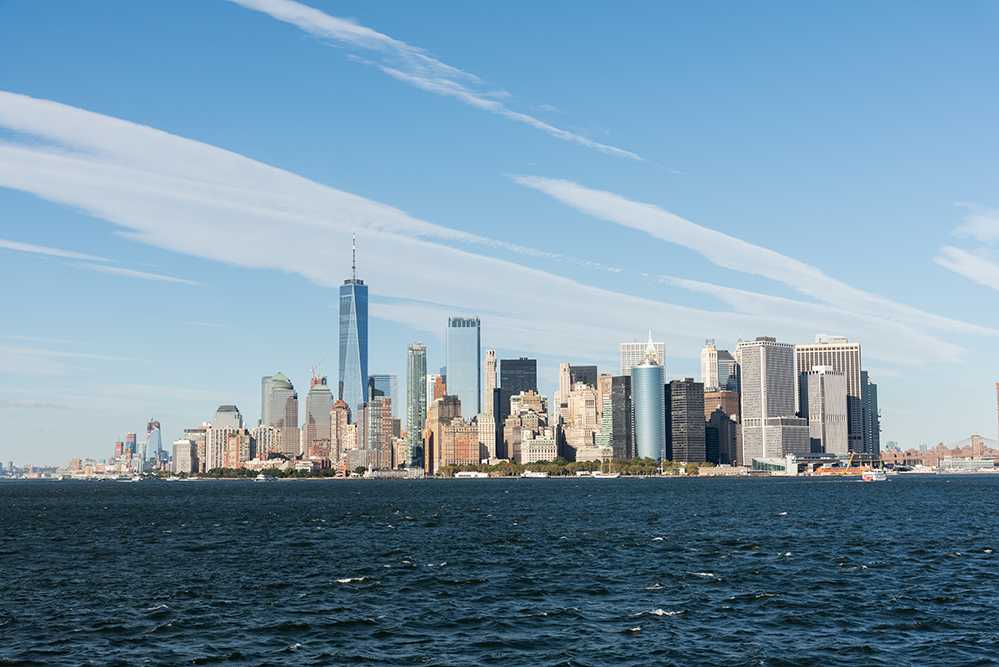 When you think of the Financial District, an image of Wall Street bankers walking around with briefcases more expensive than your rent may come to mind. You may also associate adjectives such as stuffy, boring or monotonous with the finance hub of Manhattan. This downtown neighborhood has so much more to offer than what its moniker may suggest though, and a trip there is the best way to prove yourself wrong.
Getting there is easy enough. Eight different train lines stop at the newly renovated Fulton Center, which also contains a multitude of shops and restaurants such as Moleskine or Shake Shack. Although visiting this train station is well worth it, go up the escalator and exit the train station on the Fulton Street and Broadway intersection. Across the way you will see St. Paul's Chapel, Manhattan's oldest church. It was built in 1766, and it is also the city's oldest public building that is still in use. Six blocks down you can also find Trinity Church, where Alexander Hamilton, his son, wife and sister-in-law are buried, as well as NYU's own Albert Gallatin.
Church hopping may not be your idea of fun, so you can also walk east, until you reach the water, and find South Street Seaport. Here you can find dining, shopping and even a miniature version of Chelsea's High Line, all on the water and inside restored wharfside buildings. Grab a drink, eat some food and take in the views of the East River and Brooklyn across the way.
On the lower end of Manhattan, try visiting Battery Park. This is a 25-acre park that boasts views of the Statue of Liberty and Ellis Island. From here you can easily make your way to a nearby ferry that will take you to both for around $20, or you can stay in the park and visit the many monuments and statues that line the grounds. Additionally, take a ride on the unique SeaGlass Carousel, where, unlike the usual equestrian theme, you ride giant fish made of sea glass.
Walk up along the Hudson river and you will eventually see One World Trade Center. This is a must-see for New Yorkers, not just tourists. You can go to the observatory and see breathtaking 360 degree views of the city, and of course visit the 9/11 Memorial on the ground. Walk around the pools where the Twin Towers once stood. While the grounds itself are beautiful, this is also a great place to honor and pay tribute to the victims lost, and you can really take in and experience that which we call the American spirit.
Nearby is also the newly opened Westfield World Trade Center. Located underneath the giant Oculus structure, this is more than just a mall. Inside you can find an impressive view of the structure itself, and also stop by favorites Breads Bakery or Blue Bottle Coffee, and maybe do a little high end shopping if you feel like indulging yourself. The California-based candy store Sugarfina can also be found here, where you can buy not only champagne or rose gummies, but now also tequila flavored sweets as well, if you are over 21 that is.
A version of this article appeared in the Tuesday, Oct. 10 print edition. Email Patrick Pauley at [email protected].