Wheaton College Football Criticized After Violent Hazing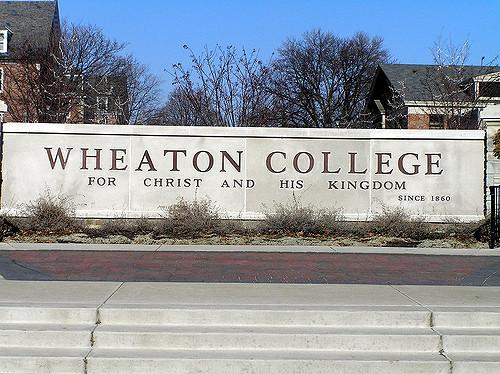 Wheaton College is not like most colleges. Students are expected to abide by community standards such as not drinking or having sex. No, Wheaton College is not from the movie "Footloose," but the college prides itself on this ultra-conservative idealism. Despite this Christian mentality, Wheaton College still popped up in the news when five football players were charged with violent hazing.
Hazing is categorized by any act of a group that excludes members and makes them feel uncomfortable or unsafe. Commonly found in fraternities, sororities and collegiate athletic teams, authorities and legislation have attempted to crack down on cases of hazing, but they are still appearing.
The Wheaton College hazing case is especially concerning, not only because of the background of the school, but also the severity of the hazing itself. Five members of the football team were charged with felonies when they bound, beat and abandoned a fellow student half-naked on the baseball field. The attack was so abusive that the victim required surgery for tears of ligaments in his shoulders.
The assailants also played Middle Eastern music and spoke in an improvised Middle Eastern accent. It was speculated by the victim's attorney that this was done in order to frighten the victim further. This brings ethnic discrimination into the attack. Although the victim was not Middle Eastern himself, this puts forth the question of the integrity of how these students are educated.
Wheaton College was also in the news for a case pertaining to the potential firing of a professor for wearing a hijab in order to show solidarity with Muslims. The college did not go through with the action, but had it occurred, it would have been completely unjust. However, it proved that the hyper-conservative views of Wheaton College are setting America back. Discrimination based on religion should not be tolerated, especially at a university institution. The presence of these acts at a Christian university that promotes moral behavior is unsettling.
Discriminatory views do not stop at religion at Wheaton College, but also include racial discrimination. In 2015, members of the football team wore Ku Klux Klan robes while carrying Confederate flags in their university gym for a team-building activity.
Evidently, something must change at Wheaton College, or else violent and hateful acts will continue to occur. The severity of this hazing case should be a wake-up call to the football program and the university. If the school claims it is built on Christian values, it should promote acceptance and kindness, not the opposite.
Furthermore, sports teams are supposed to be a safe place for many students as they journey through college. However, thanks to cases like this, that perspective is blurred. A review of regulations and systematic procedures must be executed in order to address the obvious problem at Wheaton College. Students should look forward to their college experience, not fear it.
A version of this article appeared in the Tuesday, Oct. 10 print edition. Email Tori Bianco at [email protected]