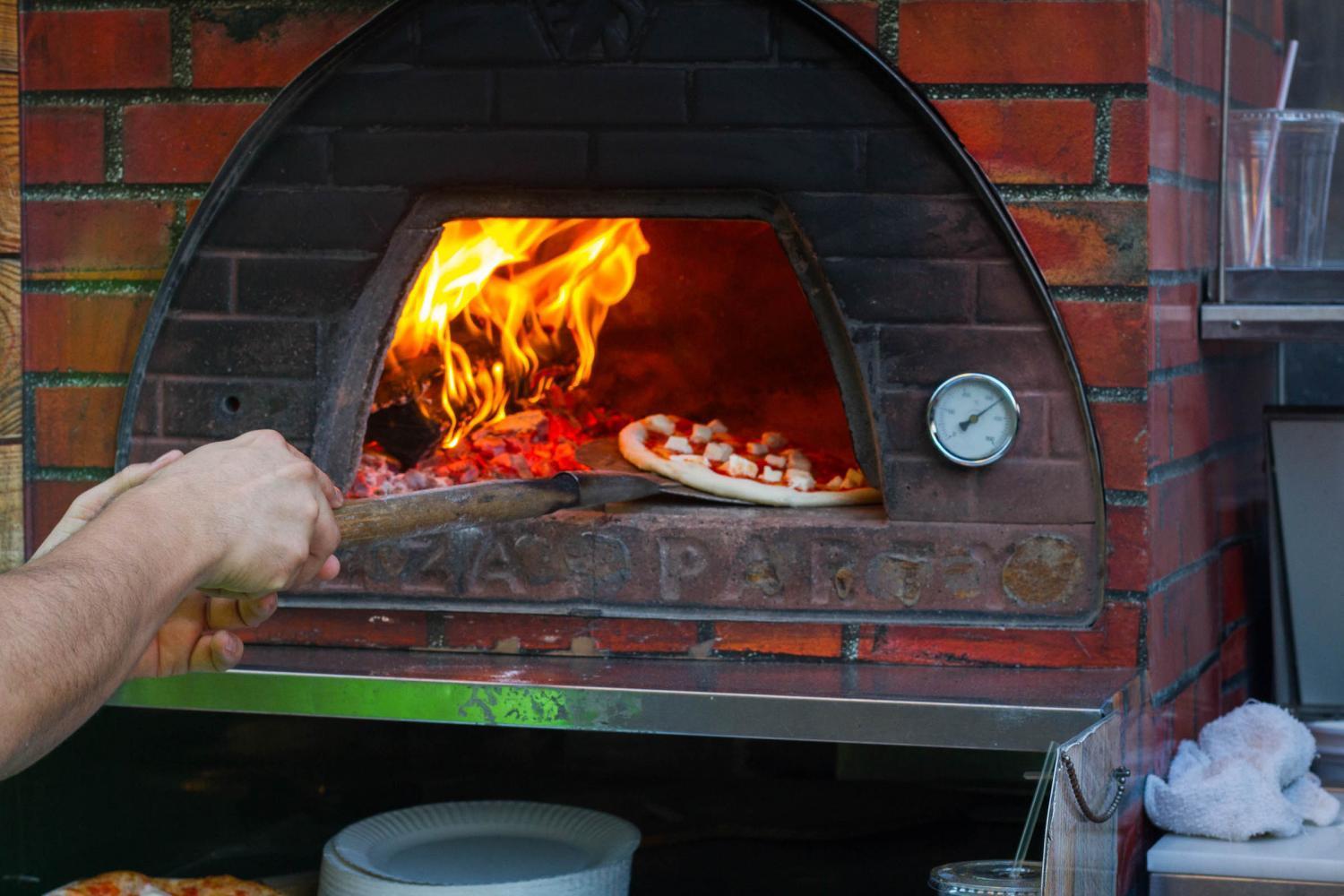 One thousand people lining up over four blocks waited outside St. Anthony of Padua Church on Sullivan Street for its 6 p.m. "Slice Out Hunger" event on Wednesday. Pizza priced at $1 a slice was available to any- one who stopped by, and profits were split between the Sylvia Center and City Harvest.
The Sylvia Center is a center that teaches cooking in underprivileged communities to conserve money and eat healthy. City Harvest's mission statement is to improve access to healthy, affordable foods. The nonprofit also currently has relief efforts for Puerto Rico, donating both food and water to help in the recovery. Sixty-six pizza vendors from all over New York City were inside. Popular places, like Joe's Pizza, Patsy's and Rubirosa's, were all present — the best pizza places all over New York coming together to help donate to this cause.
At just $1 per ticket, with a 10 ticket limit, attendees could get any pizza of their choice from any of the vendors. However, there was a one slice per pizzeria rule, so that everyone could have a tasting from each. Red tickets were for pizza slices, and blue tickets were for drinks, desserts and prizes — all at $1 each. There were also raffles and prizes. Blue Apron, Eataly, Billy's Bakery and a handful of other places offered up gifts and
gift cards to lucky winners.
The crowd turnout was incredible, with easily over 1,000 people coming in and out of the church and going from pizzeria to pizzeria. With dollar pizza so accessible in New York City, it was quite impressive to see so many people at an event supporting this cause, especially in the wake of several hurricane. Who knew dollar pizza could get that much better?
A version of this article appeared in the Tuesday, October. 10 print edition. Email Caroline Zemsky at [email protected]