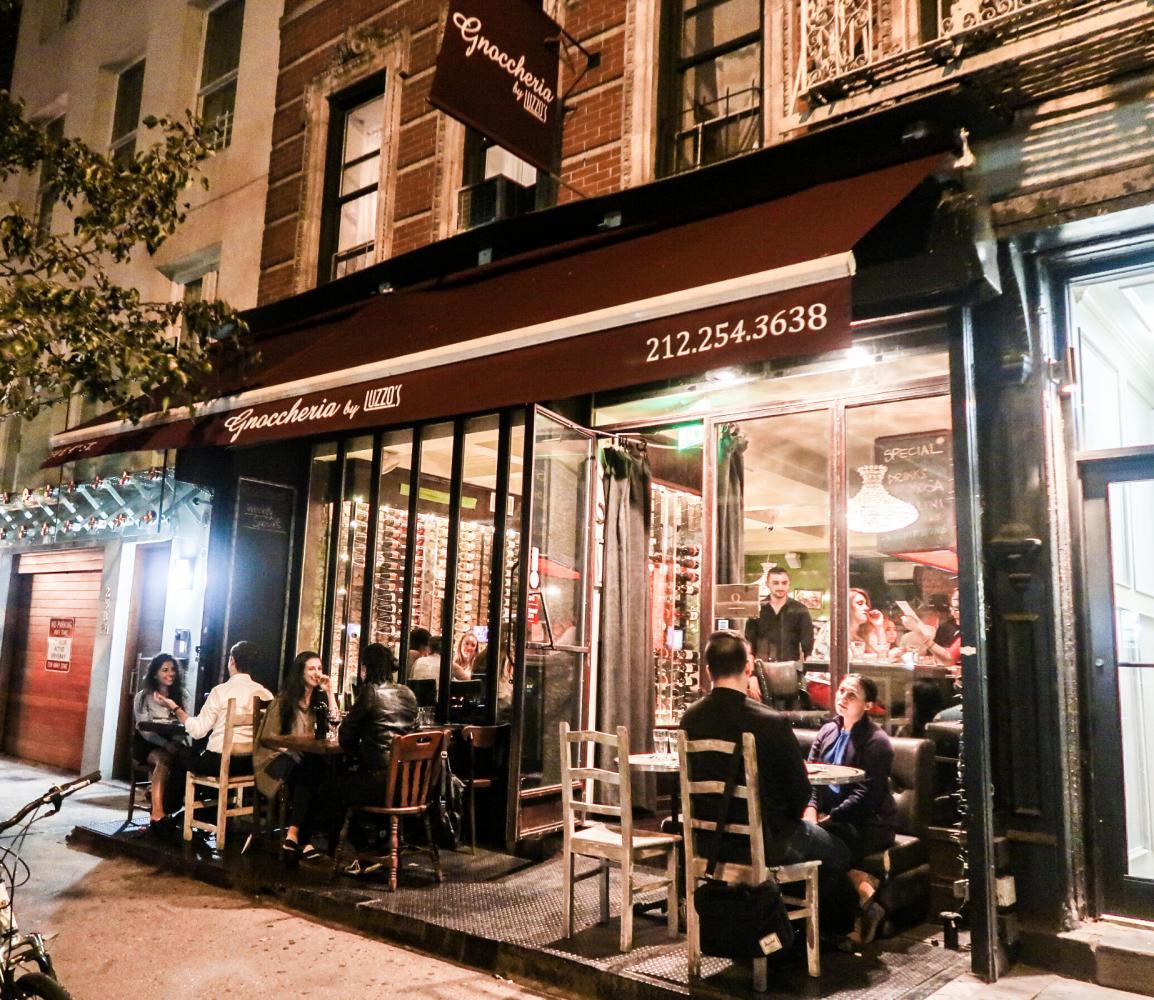 There can never too many Italian restaurants in New York, and Gnoccheria by Luzzo's is no exception to the rule. As the city's only eatery dedicated solely to gnocchi — a potato-based pasta — Gnoccheria offers food trend followers a fresh meal with options for everyone. The East Village restaurant combines the atmosphere of a rustic Italian countryside wine cellar with a host of Italian cuisine options.
With seating both in and outside, the restaurant at 234 E. 4th St. is optimal for either an intimate date for two or a friendly gathering for four. The small dining room adds to the intimate aesthetic, but if you're looking for a quieter dining experience, try sitting in either the back room or outside.
Executive Chef and owner Michele Iuliano of Gnoccheria and Luzzo's Pizza utilized his culinary skill set to find his perfect plate of gnocchi.
"Everyone loves gnocchi," Luliano said, and he isn't wrong. The lack of available tables illustrates the popularity of the business — reservations on most weeknights are unavailable until 10 p.m., so plan ahead. That being said, service during off-peak hours has patrons seated within minutes of arrival. The gnocchi is served shortly after ordering. If you are in a rush, this is the perfect place to enjoy your meal and go, or linger for adequate recovery time before dessert.
Their menu offers typical Italian dishes — appetizers, salads and pastas — including the namesake of the establishment: the homemade gnocchi (there are eggs in the dough, making it non-vegan). They offer three homemade gnocchi bases: potato, spinach or gluten-free, as well as a choice of stuffing your pasta with asparagus, cheese or mushrooms. Potato and spinach gnocchi costs $15, while stuffed and gluten-free options are $19. In comparison, local restaurants like The Smith and Jane charge around the same amount, without the same selection.
After picking your base, select one of the restaurant's 16 sauces to cement your dining experience. For a classic tomato and cheese option, one might gravitate towards the Al Pomodoro: tomato sauce, ricotta cheese and basil; or the Sorrentina: tomato base, mozzarella, topped with basil. Seafood lovers should go with the the Carciofi, a mix of shrimp, artichoke and cherry toma- toes: or the Salmone, a cream-based sauce with salmon, zucchini and shrimp. Vegetarians might enjoy the Quattro Formaggi — four cheeses — or the Norma, a tomato sauce with eggplant and ricotta add-ins, topped with basil. With this many options, the possibilities are endless.
The gnocchi balances between doughy and soft: you can chew through the flavor before it melts in your mouth straight away. The Pesto Genovese option fuses sweet basil pesto with the hearty taste of the potato gnocchi. The gnocchi to sauce ratio sets up a proportionate
distribution of both components, covering each bite of gnocchi in a significant bed of sauce without smothering the pasta. It gently covers the meal with flavor without overpowering the dish itself. Each serving offers a sizeable meal, leaving you full long after you leave. Skip the 99 cent slice of pizza and treat yourself to a night of home-cooked Italian gnocchi, just how you like it.
A version of this article appeared in the Tuesday, Sept. 10 print edition. Email Alyssa Lynn Kelly at [email protected]