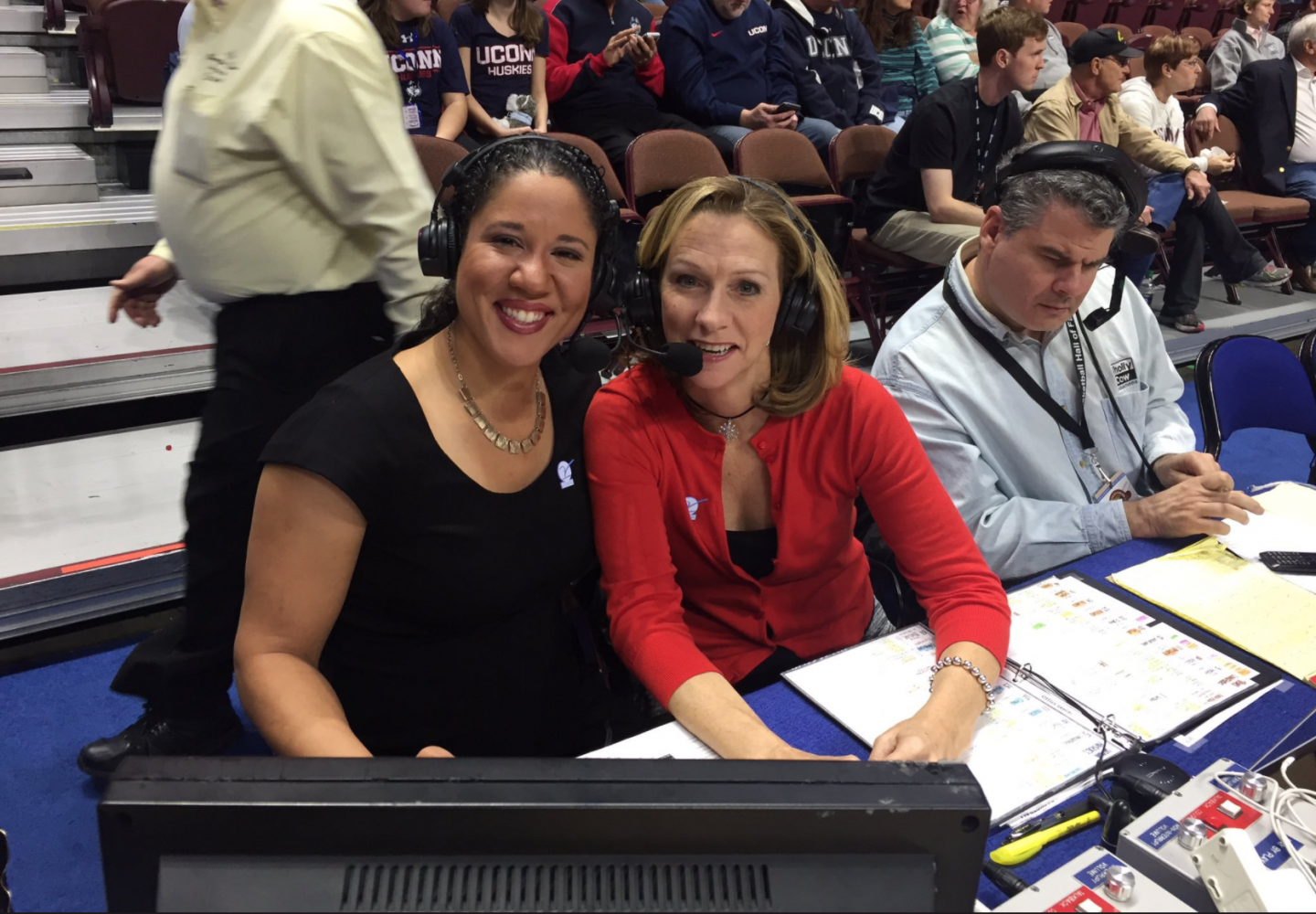 On Monday, Sept. 11 Beth Mowins became the first female play-by-play announcer in 30 years to call an National Football League regular season game. Mowins broadcasted the Denver Broncos hosting the San Diego Chargers alongside Rex Ryan in his debut as a game analyst. Announcing for ESPN's Monday Night Football would be a huge honor to anyone, and some would argue Mowins executed it flawlessly. However, it wouldn't be the NFL if a female announcer were to receive no sexist backlash.
Mike Missaneli of 6abc's Sports Sunday said to his colleagues, "I don't know why the sporting world needs a female play-by-play person on an NFL game," after explaining that men are more in tune to football than women are, regardless of whether either has played a day in his or her life.
Missaneli further said "It just to me sounds unnatural for her to be calling the NFL." He was subsequently fired from his position with 6abc and said, "Now I have nobody to blame but myself," but he still believes the punishment was too harsh.
Women both working for the NFL and simply reporting the game itself have been receiving this type of critique since day one. Similarly, Cam Newton, a name that can't seem to stay out of the news, responded to a question from Jourdan Rodrigue, a female reporter for the Charlotte Observer and, chuckling, said, "It's funny to hear females talk about routes." Rodrigue later responded on Twitter, "I don't think it's 'funny' to be a female and talk about routes. I think it's my job." These are clearly not isolated events.
The misogynistic standards set in place by the NFL, the players, the coaches and the fans continue to be a problem for women entering the field. As women progress in the fight for equality, the NFL continues to turn a blind eye to these incidents and perpetuates the outdated view of women in sports.
Mowins knew she was going to get demeaning comments on being a female in a male dominated field, but she also knew she loved to broadcast football games and she was not going to let closed-minded men stop her from doing that. Mowins said in an interview with Bleacher Report, "I have really tried my best to ignore any double standard. I can't control the expectations of other people. I can control my attitude and my energy, and that's always been very positive."
Degree antiperspirant and the NFL have paired to air a series of videos every Monday throughout the season featuring prominent women of the NFL. In typical NFL fashion, this does not address the problem that Mowins and Rodrigue faced, but it does take a step in the direction of inclusion.
A version of this article appeared in the Tuesday, Oct. 10 print edition. Email Brianna Davis at [email protected]