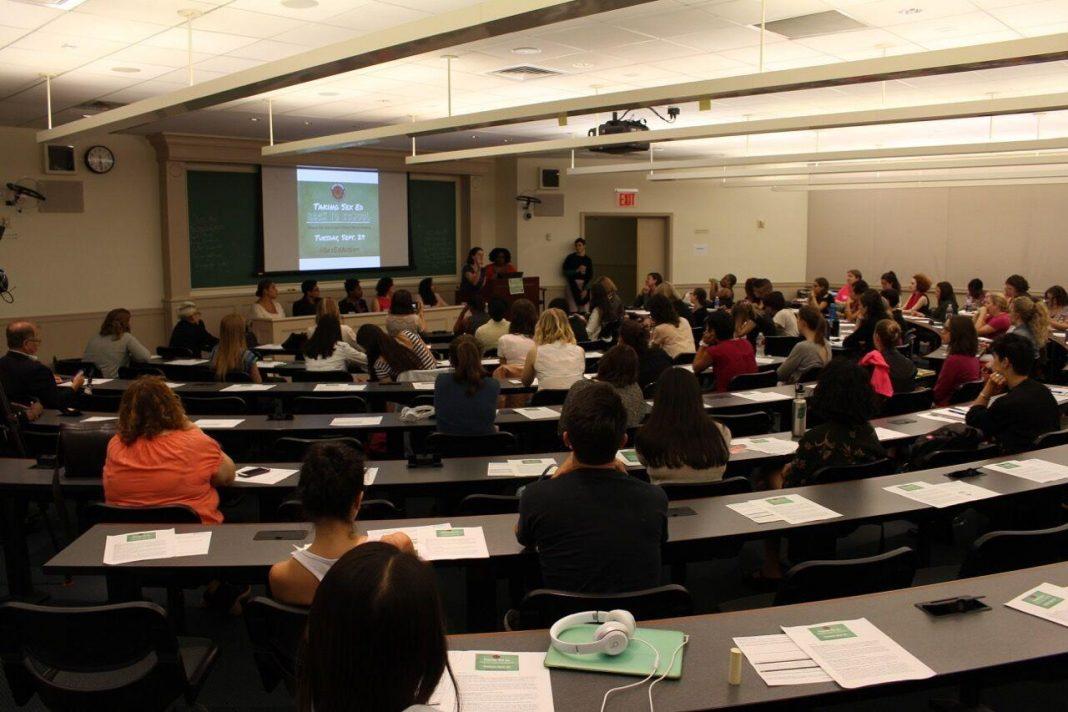 On Oct. 4, the NYU School of Law faced opposition from student activists of NYU Divest after welcoming ExxonMobil tax attorneys to speak to and recruit law students.
Tax counsels Renee Gonzales, Evelyn Su and Ryan Hillesheim spoke to students about the practice of tax law at the large oil and gas company, according to a Sept. 29 press release by the university's career services blog.
On Oct. 3, the members of NYU Divest, an on-campus environmentalist group aimed at convincing the Board of Trustees to let go of NYU's investments in the fossil fuel industry, took to social media with a counter-message. As detailed in a 2014 presentation from the NYU Investment Office, NYU currently has around $139 million invested in the industry, or around four percent of the total endowment.
In a Facebook post Tuesday morning, the club encouraged students to show the ExxonMobil representatives that their presence was not welcomed on campus. Two members of NYU Divest, first year law student Olivia Rich and 2016 law graduate Malcolm Kim, stood outside room 202 of Vanderbilt Hall handing out letters to students entering the presentation.
The letter, addressed to law students considering employment at ExxonMobil, presented a series of researched counterpoints to working for the company.
"We don't believe NYU should normalize the practices of attorneys that are so dangerous to global health and safety," Rich said. "We don't think the fossil fuel industry is a benign industry at all. We want prospective employees of ExxonMobil to know they're being investigated for fraud, being investigated for their accounting practices and their business model is extremely dangerous."
Both Rich and Kim were members of the club during its meeting with the Board of Trustees in 2016.
"I have been working with this campaign for almost three years now," Kim said. "[Rich and I] were both involved with meeting with the Board of Trustees committee. They did not take it seriously and they wrote a pretty dismissive response. It seems unjust to me and I want to see it through."
While law school representatives did not directly respond to the nature of NYU Divest's opposition, they spoke to the rights of students to freely express their opinions on campus.
"Dissent is permitted at NYU," NYU Law's Director of Public Affairs Michael Orey said. "We allow a multiplicity of voices to be heard and we are willing to listen to what they have to say."
Email Sakshi Venkatramanat [email protected]