Lack of Academic Freedom Plagues NYU Abu Dhabi
When NYU professor and journalist Mohamad Bazzi mapped out his fall schedule earlier this year, he imagined he would be teaching halfway across the world in an Emirati classroom at NYU's Abu Dhabi campus. That all changed this summer when Bazzi was notified by NYU administrators that the United Arab Emirates Ministry of Interior had denied his visa application.
Bazzi believes he was denied entry to the Sunni majority country because of his Lebanese Shiite background.
This is not the first time Bazzi faced resistance from the UAE government. During the 2011-2012 January term, the professor taught a journalism course at the NYU Abu Dhabi campus with his then-wife. The issue of his religious identity arose then, as it has now. NYU administrators advised Bazzi to work around this issue by co-teaching the course with his wife under the title "consultant." By doing this Bazzi did not need to disclose his religious affiliation. Bazzi's wife, who is of European descent, obtained her visa without incident. This time, however, Bazzi was required to pass a security clearance that included the disclosure of his religion.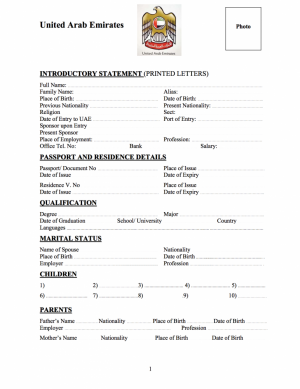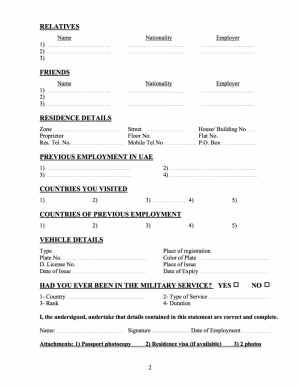 Bazzi spoke out publicly about his case in a New York Times op-ed last week. The professor, however, is just one of a growing number of NYU faculty and students who have faced discrimination and been barred entry by the UAE government in recent years. While Bazzi's case involved what he claims to be religious discrimination, others, like professor Andrew Ross and NYU alumna Kristina Bogos, were denied entry because of their academic pursuits deemed critical of the UAE government. Members of the NYUAD community have also recently experienced restrictions to internet access.
When asked about Bazzi's case, NYU Public Relations echoed the same sentiment that Bazzi said he was told in 2012.
"In the UAE, as in the U.S. and everywhere else, it is the government that controls visa and immigration policy, and not the university," NYU Spokesperson John Beckman said.
While Bazzi said he agrees at face value with NYU's reluctance to intervene in the UAE's sovereign right to govern, he says comparing the UAE and the U.S. as equals is misleading.
"On the face of it that sounds like a reasonable argument," Bazzi said in an interview with WSN. "But there is a major difference. And the major difference is that the U.S. government is not partners with NYU in building and operating a huge campus in Abu Dhabi."
"NYU's response has been basically hoping that this will all go away," Bazzi said.
NYU and Abu Dhabi Tied at Birth
NYUAD's campus hosted its first students in 2010, three years after an agreement made by under NYU's then-President John Sexton and representatives from the Emirate of Abu Dhabi. The agreement included a reported $50 million donation from the Abu Dhabi government. NYUAD along with NYU Shanghai and NYU's New York campus form what the university calls a global network university, the campuses that award NYU degrees.
In a community-wide email sent by Sexton in 2007, the then-president assured the NYU community that all future foreign projects would be held to American standards of academic freedom.
"NYU Abu Dhabi will be a residential research university overseen by New York-based faculty and senior administrators and built with academic quality and practices conforming to the same standards as those at NYU's Washington Square campus, including adherence [to] our standards of academic freedom," Sexton said in the email.
NYUAD's website said it maintains its commitment to academic freedom.
In the seven years since its inception, however, NYUAD has faced wide criticism from individuals, such as Bazzi and Ross, who say the university has reneged on its original promise of academic freedom.
A separate controversy came to light in 2014 when a New York Times investigation found illegal labor conditions and human rights violations present during the construction of NYUAD's campus.
Among the violations reported was the seizure of passports from some foreign workers. Board of Trustees member Khaldoon Al Mubarak is the CEO of Mubadala, one of the main companies contracted by NYU to build NYU Abu Dhabi's campus.
Restricted Research
Despite its close ties to the UAE government, NYU has done little to publicly address claims of religious and academic discrimination by faculty members.
One such faculty member is Ross, a professor of social and cultural analysis, who was denied entry in mid-March of 2015 while attempting to research labor conditions in the region.
Ross said his experience shows how academic freedom is being curbed by the UAE government, which allows elite officials to pick what types of research are acceptable.
We want our national universities to be main supporters for the govt. in its vision and mission. We want them to be a major executive force

— HH Sheikh Mohammed (@HHShkMohd) March 16, 2014
A tweet from HH Sheikh Mohammed, prime minister and vice president of the UAE.
"It's a violation of all our academic freedoms and principles," Ross said. "And if they can't guarantee the principles then they shouldn't be operating in those locations."
CAS alumna Bogos faced a situation similar to Ross and was barred entry to Qatar and Abu Dhabi. Bogos penned her own op-ed in the New York Times last year documenting her experiences.
While pursuing her master's degree, Bogos decided to travel to Qatar for academic research. There, Bogos believes she was initially barred entry because of her previous research on labor conditions in Abu Dhabi. Bogos believes the The Gulf Cooperation Council placed her on a blacklist because of her earlier studies. A state department of cial confirmed Bogos's claim in an email forwarded to WSN by Bogos.
Bogos fears that the UAE government targets students like her.
"If [students] are doing research for school that is remotely critical of the government, or say something on Facebook that the state doesn't like, that's how the state will target you, and the question is whether NYU or NYU Abu Dhabi will have your back, and I think the answer is no," Bogos said.
Ross was also one of over 200 signatories, including eight NYU professors, who recently wrote a letter to Al Mubarak and the NYU administration asking them to take action in the freeing of imprisoned civil rights activist Ahmed Mansoor. Mansoor, a UAE native, was imprisoned on charges of spreading sectarianism and hatred on social media. Ross said the NYU administration has yet to acknowledge the letter's existence. NYU Public Affairs did not respond to WSN's request for a comment on the letter.
This absence of public responses by NYU to issues surrounding NYUAD reflects what Bazzi sees as a lack of transparency on the side of the university. While Bazzi does not doubt that the NYU administration is actively taking steps to address his case, and the cases of others, it is impossible to know exactly what is being done.
"We need more transparency in this process and we need to know more about what tools NYU is deploying to pursue these kinds of cases with the Abu Dhabi officials," Bazzi said.
Beckman told WSN they are indeed taking steps to ensure academic freedom, but did not clarify what specifically these steps entailed.
"When these denials come through we pursue them through the relevant channels," Beckman said.
Due to recent tensions between the UAE and Qatari governments, the Qatar-based news network Al Jazeera was blocked in the UAE, affecting NYU Abu Dhabi faculty and students.
The internet is also highly monitored by the UAE government and cases of outright censorship have been reported.
While Bazzi said the NYU response to his visa denial points to a lack of its prior commitment to academic freedom, he does not fundamentally disagree with the mission behind the campus. Bazzi said he enjoyed the two January term semesters he taught there. The journalism professor was quick to praise the Abu Dhabi students, calling them excellent.
"I actually think on balance it is still a strong positive," Bazzi said. "But because of these accommodations that NYU has to make with the visa denials, and the faculty denials, and the denials on academic freedom dealing with internet restrictions it gets more and more restricted and more and more difficult to justify that larger question of why NYU is there."
Not all of those who have been affected share Bazzi's sentiment. Ross said he was against NYU's deal with the UAE government from the beginning.
"This keeps on happening and it's going to keep on happening," Ross said. "Although the university is supposed to observe basic [American Association of University Professors] rights regarding academic freedom they can't guarantee that."
Multiple sources who wish to remain anonymous have also told WSN that another faculty member may be preparing to publicly announce that he too had his visa denied due to his Shiite Muslim faith.
When asked what steps he would like to see NYU make to address these issues, Bazzi said a public statement would help. Bazzi said that he found it ironic that while NYU President Andrew Hamilton has publicly denounced the President Donald Trump's travel bans and reversal of DACA, he has remained silent on issues regarding the UAE.
Correction: Oct 19, 2017
A previous version of this article misspelled Professor Mohamad Bazzi's first name, it is spelled Mohamad not Mohammad.
A version of this article appeared in the Monday, Oct. 2 print edition.  Email Mack DeGeurin and Amy Rhee at [email protected]