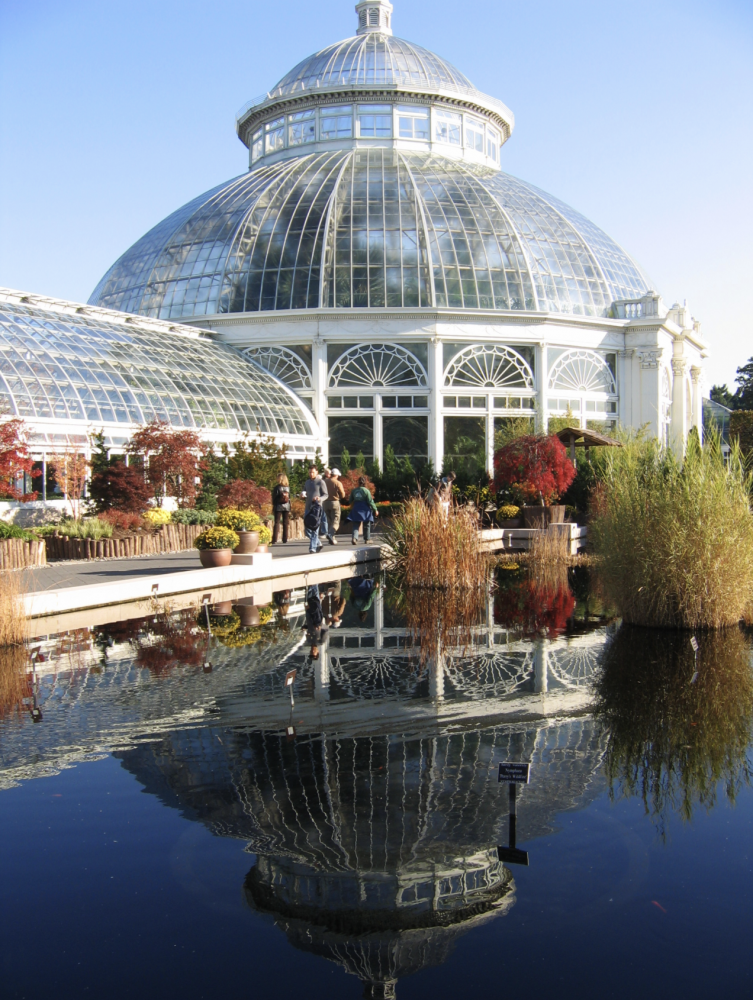 The trek up to the Bronx can be a journey, and when compounded with the unreliability of the subway system, your total travel time could be more than an hour. Contrary to what you may be thinking though, this just adds to the number of reasons why a trip to the city's northernmost borough is worth it. Why else would it be so difficult to get there?
The only reason many New Yorkers may tell you to make the trip is to catch a Yankees game at Yankee Stadium. A 30-minute ride from Washington Square Park on the uptown D or 4 train to the Yankee Stadium stop puts you directly in front of the ballpark. For tickets as low as $15, you can cheer on the team that Jay-Z uses to complete his signature look. If soccer's more your thing, the New York City Football Club plays at the stadium as well.
Delve deeper into the Bronx by visiting New York Botanical Garden, located along the Bronx River. The fastest route would be to take the subway to Grand Central and transfer to one of the Metro-North's Harlem Line trains, getting off at the Botanical Garden stop. Admission is as low as $7 for students with their IDs, and with art installations and a vast array of flora that changes throughout the year, this 718-acre garden is well worth the trip. Hours are from 10 a.m. to 6 p.m. Tuesday through Sunday, and select Mondays.
When you get hungry, grab some Italian at the Bronx's Little Italy. This Little Italy feels less commercialized and more genuine than Manhattan's counterpart. But do not worry, the streets still have festive lights hanging above year-round. Try some real Italian home cooking without the crowds in this area surrounding Arthur Avenue.
A fan of the macabre? Specifically, Edgar Allan Poe? Go to his cottage, located in the West Bronx near the northern part of Poe Park. While this is not the horror writer's original home, the building was reconstructed with the original materials. So, while not at its original location, the cottage is still the one Poe and his family lived in until his death. Admission is $3 for students, and the cottage is only open Thursday through Sunday at different hours, so check its website before you visit.
Feeling super adventurous? Visit City Island east of the Bronx. It is a long trip, and you have to take the 6 train to Pelham Bay Park then transfer to a Bx29 bus, but the journey is part of the fun. The island is more like a small, northeastern coastal town with plenty of fresh seafood and water activities, such as fishing. Picturesque and full of old-fashioned restaurants, the area is definitely Instagram worthy.

Email Patrick Pauley at [email protected].