Why NYU Students Don't Care About Sports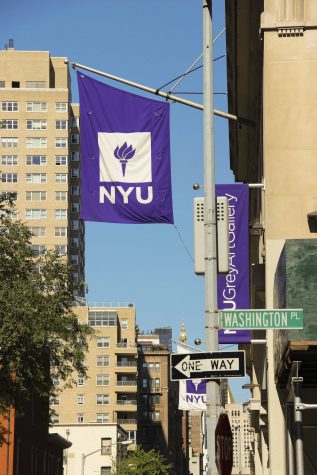 Let's face it, NYU students by and large do not care about sports. Despite the thousands of students walking around the Village, it is still extraordinarily hard to find enough of them to fill an arena. There is a plethora of NYU sports events that take place around New York City that anyone could come to and support, but, with the exception of hockey games, few students do. So why exactly does this happen?
Perhaps the largest issue is one that cannot be changed. NYU students have a reputation for not caring about university sports or school spirit, and it seems like this perception isn't too far off the mark. This school was never advertised as one with an abundance of spirit or a fervor for our overzealously named Violet Nation, and for some students who came here, that was part of their decision to attend. But there are always ways to get the student body involved. The first and most obvious step is for all of our teams to start winning — more than our UAA champions for men's volleyball, Liberty League champions and Jack Leaman title-holders for women's golf and ACHA Division II champions for men's hockey. Once this hard and strenuous obstacle is hurdled, everything else follows suit.
Those at NYU who do enjoy sports — yes, they do exist — will start coming in larger and larger numbers. From there, the task of making sporting events high-priority affairs becomes the next priority. There cannot be a hardcore fan and student section if there first isn't the casual fan. To create the casual fan, students must know about the many successful NYU programs playing around the city. But building beyond that is harder.
Once you have a larger contingent of more successful teams and excited fans comes the extraordinarily difficult task of creating a culture of supporters that you can count on during the down years. That comes with things like creating a pep band to help keep the crowd engaged, writing cheers and the all-important student sections. These things must be fostered by the students and some of the administration like one would foster a baby child — or, in a more likely metaphor, a new class or department on campus. It takes support from everyone to build a school that cares about sports. NYU isn't a sports school, and maybe it will stay that way. However, that does not mean that there isn't a place on this massive campus of ours for a small and passionate group of Violets fans to start thriving.
Opinions expressed here are not necessarily those of WSN, and our publication of opinions is not an endorsement of them.
A version of this article appeared in the Monday, April 24 print edition. Email Thomas Price at [email protected].