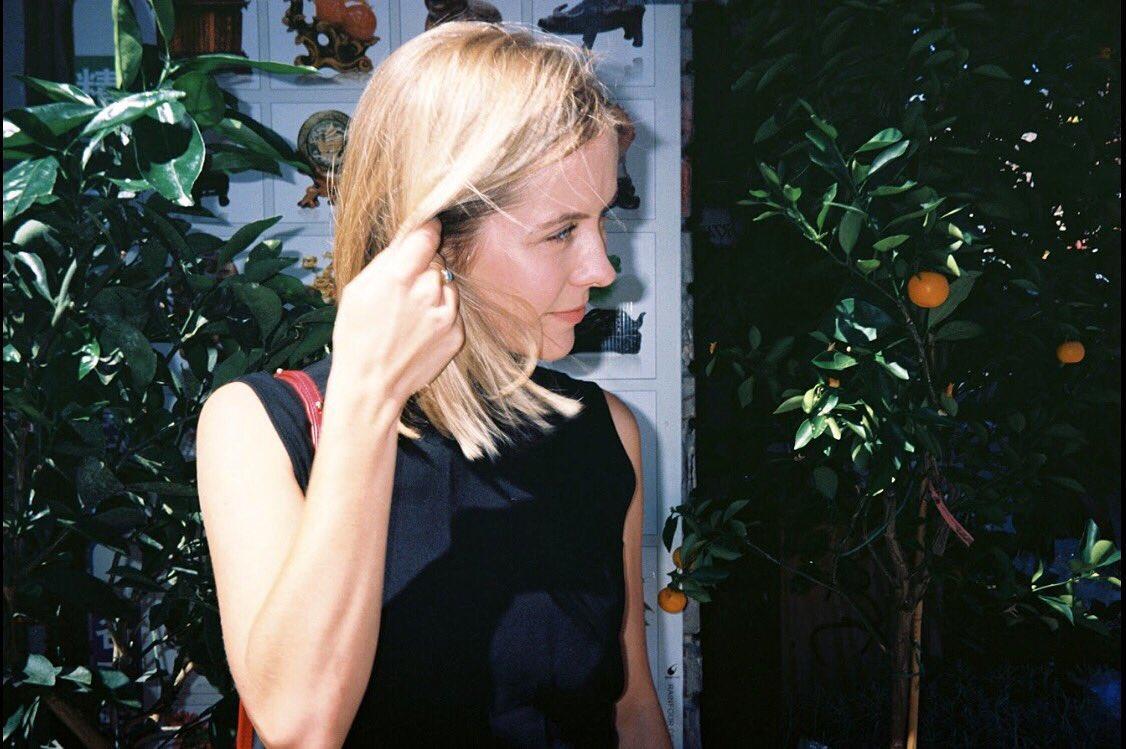 At the Brooklyn stop of her book tour, on April 13 at Greenlight Bookstore, author Stephanie Danler explained the namesake of her new book, "Sweetbitter."
In translating Sappho's poetry Anne Carson, a poet and Classics scholar, discovered that previous translators had been inaccurately translating the word we know as "bittersweet" — the order of the word in the original Greek is actually "sweetbitter." Previous scholars had been translating the word backwards, focusing on the "bitter," the post-relationship heartache, and leaving the "sweet," the nostalgia for love's pleasurable moments, as an afterthought. They were not looking at the sentiment in its chronological order of how love unfolds.
Despite several classmates in the MFA program at The New School urging her to change the title of her book to something stronger, Danler refused. After all, her book is all about negotiating between the sweet and the bitter — and developing a taste for both.
"Sweetbitter" follows 22-year-old Tess as she adjusts to post-college life in New York City while working in a renowned Union Square restaurant. As she emerges into adult life, she has several awakenings — most notably her sexual awakening.
Danler, who studied English at Kenyon College, said that it was important to write in opposition to works like "A Portrait of the Artist as a Young Man" by James Joyce and "Portrait of a Lady" by Henry James. In these texts, readers are supposed to believe that women enjoy the sex they are having with the male protagonist — even in unlikely scenarios. Instead of assuming a woman was experiencing pleasure from a male perspective, Danler was interested in writing about sex from a female perspective and from within the character's own body.
But Tess' awakening is not sweet from start to finish — rather, it is "sweetbitter." Right when she thinks she has sex figured out her relationship with it changes. Despite wanting to believe sex will not lead her astray because it feels good, this assumed gratification contributes to Tess' downward spiral. After having passionate and tender sex, Tess' increasingly sad hookups make her realize that she has hit rock bottom. However, Danler argues that hitting rock bottom can be a form of empowerment, since that low point is the place from where Tess is able to rebuild herself.
Tess's story does not end with a marriage, a boyfriend or even a job promotion. It ends with a simple triumph — an ownership of pleasure in her sexuality. This may seem small, but even in the canon of women's literature, many female protagonists' stories end in marriage. Tess defies this trope by simply admitting she likes sex. By confronting the boys' club of writers like James Joyce and Henry James, Danler redefines the great American coming-of-age novel. Despite Tess' disillusionment with sex, her story ends with her developing a palate for the sweet and the bitter.
A version of this article appeared in the Monday, April 24 print edition. 
Email Nicolette Natale at [email protected]