Staff Recs: Best Outdoor Study Spots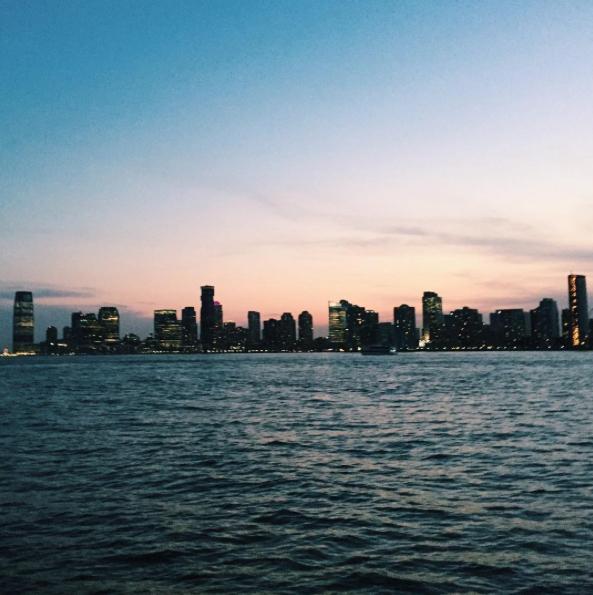 As finals approach and the weather warms up, it's hard to convince yourself to stay in and study. The shining sun beckons! Our staff at WSN has figured out the best of both worlds for your studying ease. Take a look at our recommendations for the best spots to hit the books while catching some rays.
Hudson River Park
The Hudson River Park is my favorite place in New York in general, but ever since the weather's been warmer, it's become my new favorite study spot. It's breezier by the water, so I'm not sweating like crazy in the heat. Plus, it's nice to see families and dogs walking by as I do work. There are usually several tables toward the end of the piers, and it's easy to claim one and spread out all your books. If you stick around until 7:30 p.m., you can catch a view of the sunset, making all your studying seem a little more worth it. — Natasha Roy, News Editor
The Patio at Peet's Coffee
One of my least favorite things about NYU is that it has taken extensive efforts to eliminate any elevated outdoor space. While it is important to note that that they took these measures to prevent self-harm on campus, the Tennessee girl in me still misses being able to hang out on decks and patios. Overlooking Washington Square Park, the patio at Peet's Coffee in Kimmel Center for University Life is one of the only spots on campus that reminds me of my own patio at home. It is a perfect place to study or have tea with friends. The only downside is that it also faces Bobst Library, and you can see the misery of those inside when you glance at the windows. — Taylor Rogers, Features Editor
Courtyard in Front of Warren Weaver Hall
Warren Weaver might be a building that leaves a bad taste in my mouth after a thoroughly un-engaging pre-calculus recitation my freshman fall, but the courtyard in front of it is highly underrated. The landscaping is very pretty, and there's just enough scrawny trees to give you a modicum of separation from the traffic around you. There's benches on the lower level and some tables and chairs up closer to the building, and it stretches on down the block towards the Mercer Street Park and what used to be the Coles Sports Center. I've had many a lunch unwinding alone on a bench to myself in the dappled shade of this courtyard and would highly recommend it for studying if you've got enough time and sunlight. Best of all — it's near enough to the building that the WiFi still works acceptably fast. — Hailey Nuthals, Editor-in-Chief
Washington Square Park
Washington Square Park will always be my favorite place to study when the sun is shining and it's warm outside. On the weekends, I love sitting near the fountain and watching all the performers and passerby. But when I just want to do my reading before class, I opt for a shady bench lining one of the more deserted pathways. I know I've found the perfect study spot when a light breeze caresses my hair and plays with the pages of my book. Maybe it's the shade or the lack of foot traffic, but I always feel like I'm burrowed in a natural alcove quite separate from the hustle and bustle of New York life. — Sierra Jackson, Managing Editor
Email the WSN Staff at [email protected].