Breaking Down the All-University Elections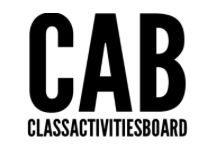 From April 15 through April 20, NYU held its all-university elections for students who wanted to be involved in student government, whether it be through serving on the Class Activities Board, Student Senator's Council or their school's council.
Over 100 student council spots were filled during the All-University elections, according to a document sent to Washington Square News from a CAB representative. Students were able to campaign via Facebook, give descriptions of themselves on the voting site and meet their potential constituents during an All-University Elections Party hosted in the Rosenthal Pavilion of the Kimmel Center for University Life on April 12. Below is a breakdown of each body voted upon during the All-University Elections, their responsibilities and the results of the election that have been released so far.
Class Activities Board
Each class's Class Activities Board organizes social events where students can meet peers from all of the different schools within the university. The All-University Elections determine the executive board for each class, but any student is able to participate in CAB events and meetings.
Members of CAB are responsible for organizing events such as the annual SnoBall Dance for first-years, the Sophomore Soiree and Senior Week. The CAB Presidents for the 2017-2018 school year are Stern junior Muhannad Abdelqader, Tandon sophomore Pooja Patel and Gallatin freshman Alanis Smith.
Student Senator's Council
The Student Senator's Council is made up of one representative from each school within NYU, including NYU Abu Dhabi and NYU Shanghai. The SSC also includes Senators-at-Large, who help incorporate the opinions of bodies outside of NYU's schools, such as commuters and athletic departments. Student senators advocate for student needs and demands from the university.
Here is a list of the elected senators for the 2017-18 year:
College of Arts and Sciences: Junior Max Pau

College of Global Public Health: to be assigned

College of Nursing: junior Tyla Leach

Gallatin: freshman Selamawit Gashaw

Liberal Studies: freshman Ghania Chaudhry

School of Professional Studies Graduate: Graduate student Nhesthy Ong

SPS Undergraduate: junior Shannon Morgan

Silver School of Social Work Graduate: Graduate student Asiya Vickers

SSSW Undergraduate: sophomore Jaylan Daniels

Steinhardt School of Culture, Education and Human Development: sophomore Steven Ramdilal

Stern School of Business: junior Pedro Tenreiro

Tandon School of Engineering Graduate: Graduate student Aishwarya Ajay Das

Tandon Undergraduate: sophomore Jacob Abbott

Tisch: junior Joseph Ehrenkranz

Wagner Graduate School of Public Service: Graduate student Frank Pettis
School Governing Bodies
School governing bodies represent the interests of the students within the schools. Each school's government looks slightly different, but they each generally consist of a president and several vice presidents, along with other leaders who may represent school-specific interests. For example, the Liberal Studies school council has a Vice President of the Core Program and a Vice President of Global Liberal Studies to best serve each student's needs.
CAS President: junior Genesis Bellot

GPH Undergraduate President: junior Ashwini Nagappan

GPH Graduate President: Graduate student McKenzie Pickett

College of Nursing President: Griselda Bautista

Gallatin President: junior Breannan O'Rourke  

LS President: freshman Sarah Robertson

SPS Graduate President: Graduate student Khushboo Chaudhary

SPS Undergraduate President: To be assigned

SSSW Graduate President: Graduate student Luisa Lopez

SSSW Undergraduate President: junior Jessica Yoon

Steinhardt President: sophomore Rachel Rivers

Stern President: junior Bill Tsai

Tandon Graduate President: Graduate student Nitin Ramaseshan

Tandon Undergraduate President: junior Rawan Abbasi  

Tisch President: sophomore Jeremy Swanton

Wagner President: Graduate student Max Zeiger
Email Natasha Roy at [email protected].