Science of Happiness Professors Release Class-Based Book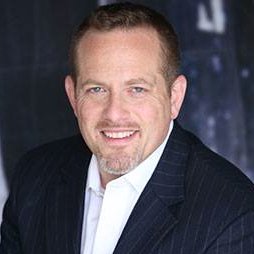 Many professors want to spread their teachings beyond the classroom — and child and adolescent psychiatry professors Daniel Lerner and Alan Schlechter have succeeded in doing so through their co-authored book "U-Thrive."
Lerner and Schlechter released "U-Thrive" on Tuesday, and the book is based on their Science of Happiness course, taught at NYU. The class is the most popular elective at the university, with more than 450 lecture attendees. It touches upon a variety of subjects such as mental health, physical and emotional wellness and self-development.
However, what makes the class especially relevant to students is that the topics are shaped around the college experience. Students learn about the factors that foster a happy life and how they can implement them in their daily routines.
The book also joins the discussion surrounding the topic of mental health on college campuses. Almost four million students begin college every year, but 30 percent will drop out by the end of their freshman year — a portion of these due to mental health challenges. 49.5 percent of college students have reported feeling hopeless in the past year, while one student in every 12 makes a suicide plan.
In an interview with amNewYork, Schlechter said that the Science of Happiness class was created as NYU tried to develop new on-campus strategies to improve mental health. He hopes that the book will serve as another tool for that purpose.
"I was miserable during college," Schlechter said during the book release at the NYU Bookstore on Tuesday afternoon. "I know that both Daniel and I would have really appreciated to have a helping guide back then, and I hope this is what the book will be for students."
Lerner explained that deciding to transform the course into a book seemed like the logical next step after a gradual expansion of the class.
"As the class got bigger and bigger, we wanted to make sure that we were still being present and interactive with our students," Lerner said. "The class started to grow because more students need the information which now we intend to share through this book."
CAS senior Christina Chu, a Psychology major, said she took the class during her junior year and wishes she had taken it sooner. She said she would recommend the class to everyone that has a free spot on their schedule.
"It was like going to therapy twice a week," Chu said. "It really teaches you applicable, useful skills that you can use in your daily life. [Lerner and Schlecter] are very welcoming and acknowledging of students' thoughts and experiences and they are open about their own. That's why they're so popular — they're the best."
Tisch freshman Ryan Chen said that while he originally took the class because he had been told he could easily achieve a good grade, as the class went on, he realized that making small changes to his life could make him happier
"I definitely wouldn't mind taking the class again and am already thinking about revisiting it later on just to hear the lectures again," Chen said. "I'd recommend people to take the class not for the easy grade, but for the way it changes your outlook on life."
Email Adriana Tapia at [email protected]