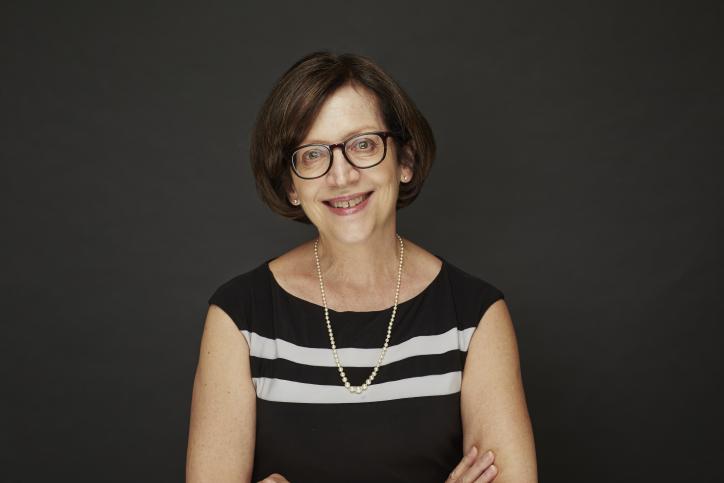 The faculty of the Rory Meyers College of Nursing is adding to the list of NYU professors honored for their accomplishments this academic year.
Rory Meyers Assistant Professor Janet Van Cleave was honored with the 2017 Nursing Research Authorship Award at the 29th Annual Scientific Sessions of the Eastern Nursing Research Society on April 7. The award recognizes an Eastern Nursing Research Society member who circulated research findings, or imperative theoretical or methodological developments in the ENRS Journal, "Nursing Research," within the previous year.
Van Cleave published a report detailing the association between patients with multiple chronic conditions and hospitalizations. The study concluded that new care management strategies and analyses are needed to prevent costly and debilitating hospitalizations.
Van Cleave and her team used sophisticated analysis and pre-existing data from a National Institute on Aging and the National Institute of Nursing Research-funded study titled "Health — Related Quality of Life: Elders in Long-Term Care" to find that older people living with a combination of cardiopulmonary conditions and receiving long-term medical services are at higher risk for hospitalizations.
"My program of research addresses the complexity of care required by patients with cancer as they transition across health care settings and providers," Van Cleave said.
Van Cleave said that she would not have been able to complete her research without help from the ENRS and the NINR. She also said that the members of her team were essential in publishing her work.
Rory Meyers Associate Dean for Research Gail D'Eramo Melkus said the award is very meaningful to the NYU nursing community. She said that as one of the most prestigious nursing journals, "Nursing Research" holds its members' work to a very high standard.
"One's work must be very rigorous and meaningful to be accepted for publication. ENRS holds one's work to the same standards," Melkus said. "Therefore, receiving the ENRS Nursing Research award is a very big accomplishment."
In addition to teaching at NYU, Van Cleave is a nurse, scientist and oncology nurse practitioner. Her program of research addresses the care patients with cancer receive as they transition between health care settings and providers. Van Cleave said that her overall goal is to improve the quality of life care for patients with cancer, from diagnosis to survivorship or end of life.
"For me, the award is very gratifying in that my peers validate that our work is contributing to nursing science," Van Cleave said. "My study team plans to use the methods described in our publication to identify clusters of symptoms that adversely affect the functional status and increase health resource use by patients with cancer."
Email Ana Burris at [email protected]