Premonition Announces Partnership With NYU Law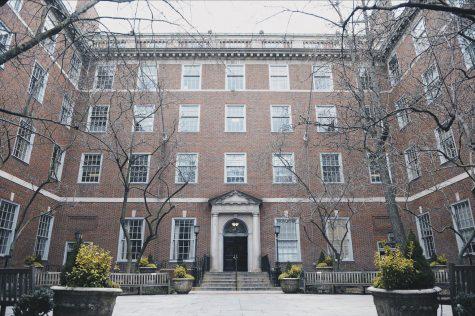 According to a press release, Premonition Analytics — an artificial intelligence firm — will partner with NYU School of Law to allow students and faculty free access to the company's legal database. This collaboration aims to facilitate research on the effects of different rules of civil law procedure on the cost, duration and outcome of legal cases.
Premonition Analytics is a Miami-based startup that applies artificial intelligence and big data technology to build the world's largest litigation database.
Co-founder and Chief Innovation Officer of Premonition Analytics Toby Unwin said that NYU first reached out to the firm because of the tremendous size and unique focus of Premonition Analytics' legal database. Unwin said that the firm partnered with other academic institutions before NYU Law.
"Our litigation database is the world's largest — bigger than LexisNexis, Thomson Reuters and Bloomberg combined," Unwin said. "While other databases focus on how law is formed at an appellate level, [Premonition Analytics] is focused on results."
Unwin said that his company uses its software to discover if certain attorneys win before certain judges, as the current practice that is in place can give parties an unfair advantage in litigation if a particular attorney in a court case is more likely to win over the presiding judge.
Unwin said that NYU Law faculty and students can get access to Premonition's legal database from now on, and Premonition regards the cooperation as a permanent partnership with NYU Law. He also said that Premonition's legal database provides help to NYU Law students in different ways.
"We can help with providing data for research," Unwin said. "We can also use our tools to help students ask questions of data, like which lawyers win before which judges? How likely a case is to get a certain outcome? The volume of litigation in certain areas and how factors like statutes, venue, judge and attorney selection affect outcomes. The questions are limited primarily by your imagination."
NYU Law spokesperson Michelle Tsai said that the partnership with Premonition was spurred by an already existing relationship between the company and NYU Law. She said that one of the law school's centers had worked with Premonition to find data for a research project and suggested it might be a useful tool for others at NYU Law as well.
Tsai also said that NYU Law Dean Trevor Morrison's public statement highlights the importance of ensuring that NYU Law students and faculty have the latest research tools for their scholarship.
"We're committed to providing our scholars with the most cutting-edge research tools available," Morrison said in the statement. "And I'm grateful to Premonition for sharing their unique database with us."
A version of this article appeared in the Monday, April 17 print edition.  Email Coco Wang at [email protected]