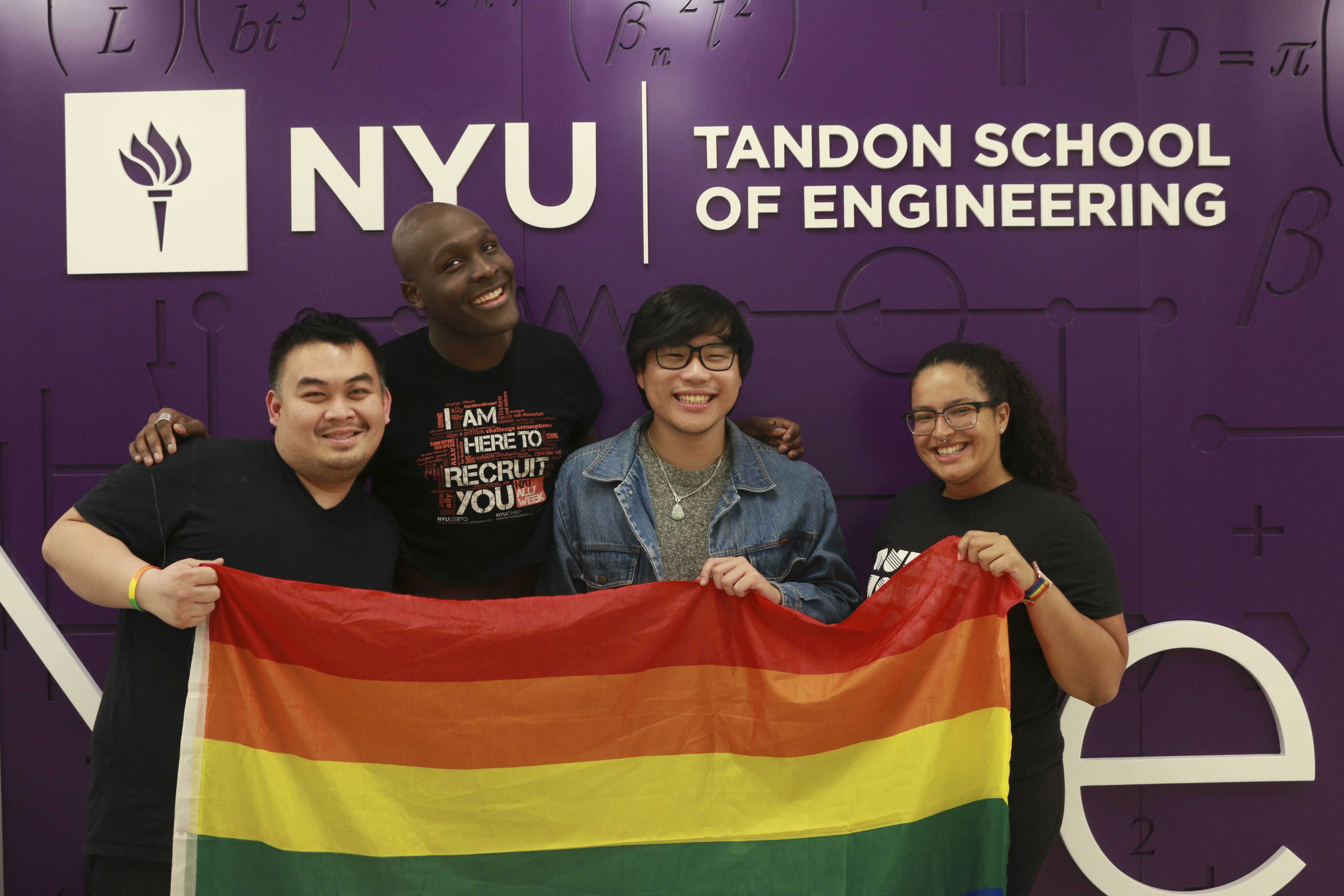 One NYU organization is working to create an inclusive space for LGBTQ individuals in STEM fields. oSTEM, or Out in Science, Technology, Engineering and Mathematics, is an international organization that supports the QT (queer/trans) community in the STEM fields. oSTEM at NYU — specifically Tandon — works to foster safe spaces on campus for these students.
Tandon professor Peter Li is the faculty advisor for oSTEM. He said oSTEM was founded because the Brooklyn campus didn't have an LGBT center.
"Then, we found out about this organization oSTEM that basically promotes leadership in LGBTQ spaces," Li said. "The aim of the global organization is to connect professionals working in STEM fields with students in STEM fields. Also, students connect with each other so they can present their findings."
Tandon third year student Eric Kwok is the incoming secretary of oSTEM. He said oSTEM changed the way he viewed the power dynamic of the interviewing and hiring process.
"If there's a company that doesn't support LGBTQ rights, then they just don't get your talent," Kwok said. "There were so many recruiters and professionals in the field that said if a company does not support you, then they don't deserve to have you and I think that changed the way I looked at being out and being myself in the professional workforce."
Tandon fourth year student Malcolm Lewis is the president of oSTEM. They were the mastermind behind the club's recent event that brought STEM professionals from Google, Twitter, Facebook and IBM to campus to network and talk with students about life in the workplace.
"[The event] was fire," Lewis said. "I wanted to bring more queer and trans people that worked in the STEM fields to NYU and to have conversations with us about what life was like on the outside."
Lewis networked with various representatives and recruiters from these big companies at conferences, events and even movie showings to bring the event together.
Tandon fourth year student Angie Gonzalez is the chapter liaison of oSTEM. She moderated the panel at the event and asked questions about diverse professionals' backgrounds, workplaces and college experiences — especially concerning with LGBTQ resources. The panel was extremely diverse, with a large variety of ages, gender identities and races.
"We asked them advice on how we can be ourselves in the workplace and a lot of them were like, 'F—k that. Don't work for a company that doesn't want you,'" Gonzalez said. "Know your worth and know you're good at what you do. If a company doesn't want you they're basically not worth it. Or if you do want to work for that company, a panelist said she worked more internally to get more policies changed."
But what is special about oSTEM's mission is that the group constantly questions the norms of gender in the workplace, which includes dress code and being professional.
"What I like about oSTEM conferences is that you can wear whatever you want — whatever you're comfortable in," Kwok said. "[Professional standards are] all very heteronormative and very cis. Anything professional has very rigid rules and regulations. I can do what I want [in oSTEM] because the space is very safe and nonjudgmental and all expectations are stripped so you can be yourself."
Now, the organization is working to be more prevalent on the Washington Square campus and encouraging more students from the STEM fields to join them. oSTEM also hopes to receive more funding from NYU as they are, at the moment, only funded by companies who support oSTEM nationally and by the faculty advisor who pays out of pocket.
For more information on oStem, check out its website.
A version of this article appeared in the Monday, April 17 print edition. Email Han Wang at [email protected]