NYU Acceptance Rate Drops to 27 Percent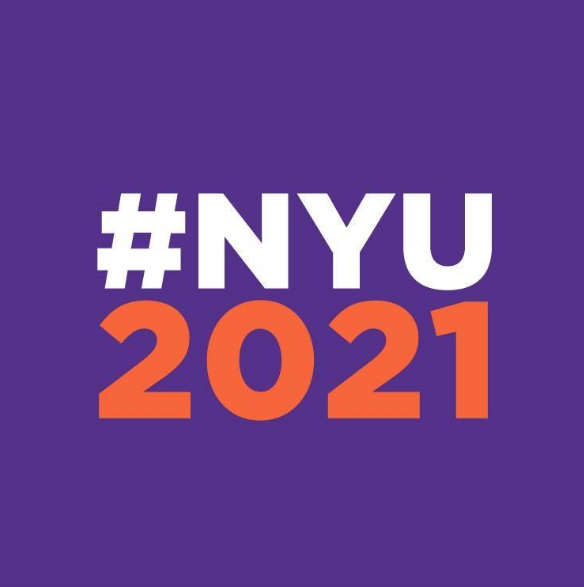 According to a press release from the university, the acceptance rate for NYU's freshman class of 2021 fell to 27 percent from last year's 35 percent — NYU's lowest rate in 16 years.
NYU's admission demographic reflects the university's efforts to increase diversity. The press release shows its admittance of the largest percentage of international students in its history, the largest percentage of African-American and Latinx students in the last 16 years and 17 percent of the admitted students being first generation college students. The press release also said that no ethnic group made up more than 27 percent of the admitted students.
From the more than 67,000 admissions applications for the New York, Abu Dhabi and Shanghai campuses, 18,520 hopefuls were recently notified of their acceptance to the university, according to NYU's press release. The university projects that 6,500 students will comprise the freshman class across the campuses, which is approximately equal to the class of 2020.
Assistant Vice President and Dean of Admissions Shawn Abbott said that after receiving a record number of applications this year, it was essential that admissions reduce the percentage of admission offers.
"As a university that guarantees housing for all of its undergraduates — and wants to preserve a relatively intimate student-to-faculty ratio and average class size — it is important that we avoid over-enrolling our first year classes each year," Abbott said.
Abbott said that the incoming class of 2021 competed in a remarkable applicant pool to get a coveted spot at NYU.
"While we can confidently say that this year's applicant pool was the largest in NYU history — and we believe a record among all private universities in America — we would not feel comfortable in asserting that 27 percent is the lowest in NYU history," Abbott said. "We just can't say that for sure as our history goes back to the early 1800s."
Several admitted students have not yet committed to a university, like Kieran Brown of Staten Island, N.Y. Laurence said that while he has not made a decision, he was thrilled about his admission to NYU.
"When I saw the status update on my portal, my heart sunk — I sat with my dad and prepared for the worst, but the surprise was incredibly sweet," Brown said. "I had been accepted to my reach school, a place that my father did not have the privilege to attend."
Brown also said that he does not want to take the spot he earned among the 27 percent of applicants who were admitted to the university for granted.
However, some admitted students, like Arpit Singh Ahluwalia from New Delhi, India, will not be able to attend NYU due to high tuition costs. Ahluwalia said he was ecstatic about his admission to the class of 2021, as NYU's Integrated Digital Media course inspired him to think of studying outside of India.
"Finally getting my dream school, as NYU is the best for this course, was pure happiness for me," Ahluwalia said. "However, I knew I had in the back of my head that I won't be able to afford it despite getting the $19,500 Tandon scholarship. So yeah, I achieved my dream, but can't live it."
Incoming students who have already accepted their offer of admission are eagerly awaiting their arrival in New York in the fall. Alyssa Jaffe of Santa Monica, Calif., plans to study vocal performance in music theatre at Steinhardt School of Culture, Education and Human Development, and she said she applied to NYU because of the location, program and opportunities the university will provide her.
"NYU has been my dream school for eight years, so the day I was accepted was one of the best days of my life," Jaffe said. "The program I applied for is exactly what I have wanted for my major, and with New York being the center of theatre, the opportunities are endless."
Email Jemima McEvoy and Natasha Roy at [email protected].