Take a Hit: Cannabis Beauty Products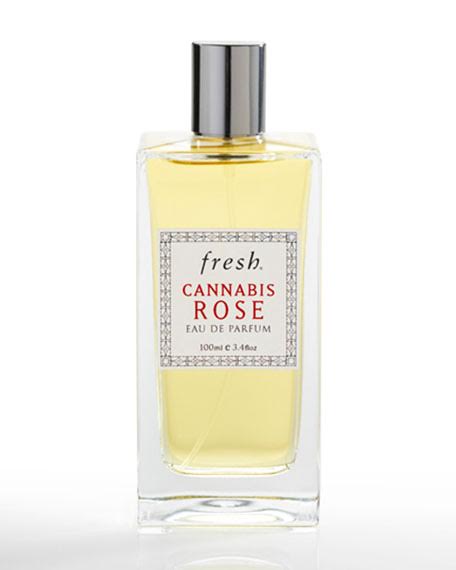 Beauty brands use all kinds of gimmicks to get consumers to buy their products, but now they're trying something new — cannabis. The beauty industry is changing the meaning of pothead as consumers get hooked on the benefits of cannabis products. They are making a statement in the beauty world and are in products ranging from lotions to perfumes to face masks.
Cannabis products use hemp seed oil, which is extracted from the cannabis plant. Hemp seed oil is non-comedogenic, so rather than blocking pores, it moisturizes them. Hemp seed oil is full of vitamin E to encourage healthy skin reproduction and vitamin C to enhance skin tone and elasticity. It also boasts vitamin B, which helps firm the skin due to the vitamin's fatty acids. Hemp also regenerates collagen to prevent wrinkles and retain moisture.
Known to reduce inflammation, hemp seed oil can reduce acne and flaking, while also smoothing stretch marks. Besides being able to save your skin from harsh chemicals and substances — like alcohol and mineral-based products — hemp seed is a renewable and sustainable resource.
Concerned about smelling like a hot box? Cannabis and marijuana, which are commonly interchangeable terms, aren't the same thing. That means their scents are starkly different. Cannabis refers to the entire plant and its hemp offspring, whereas marijuana denotes the aspects of the plant used in medical and recreational forms, known to give off a high. Hence, cannabis products are void of the stereotypical scent.
Most of these products, like Hempz lotions and The Body Shop's Hemp line have subtle musk scents that don't scream cannabis and instead omit a light, earthy patchouli scent. To get the full hemp smell, opt for Fresh's Cannabis Rose Eau de Parfum, which combines the earthy tones of hemp with floral notes.
Aside from body products, hemp is also found in face treatments,  cosmetics and hair products. Kate Somerville's popular Deep Tissue Repair cream might cost you $150, but customers praise the cream's results, giving it an almost five-star review on the brand's website. The Apothecanna Cherry Balm can be used either as lip balm or as a spot treatment on irritated skin. Obsessive Compulsive Cosmetics uses hemp oil in its lip tars to make the long-wear product less drying. Oyin Handmade sells a Honey Hemp conditioner that uses honey to add shine and hemp for strength.
Try adding some of these dope beauty products to your daily routine for a natural substitute to your usual harsh beauty products.
A version of this article appeared in the Monday, April 10 print edition. Email Pamela Jew at [email protected].