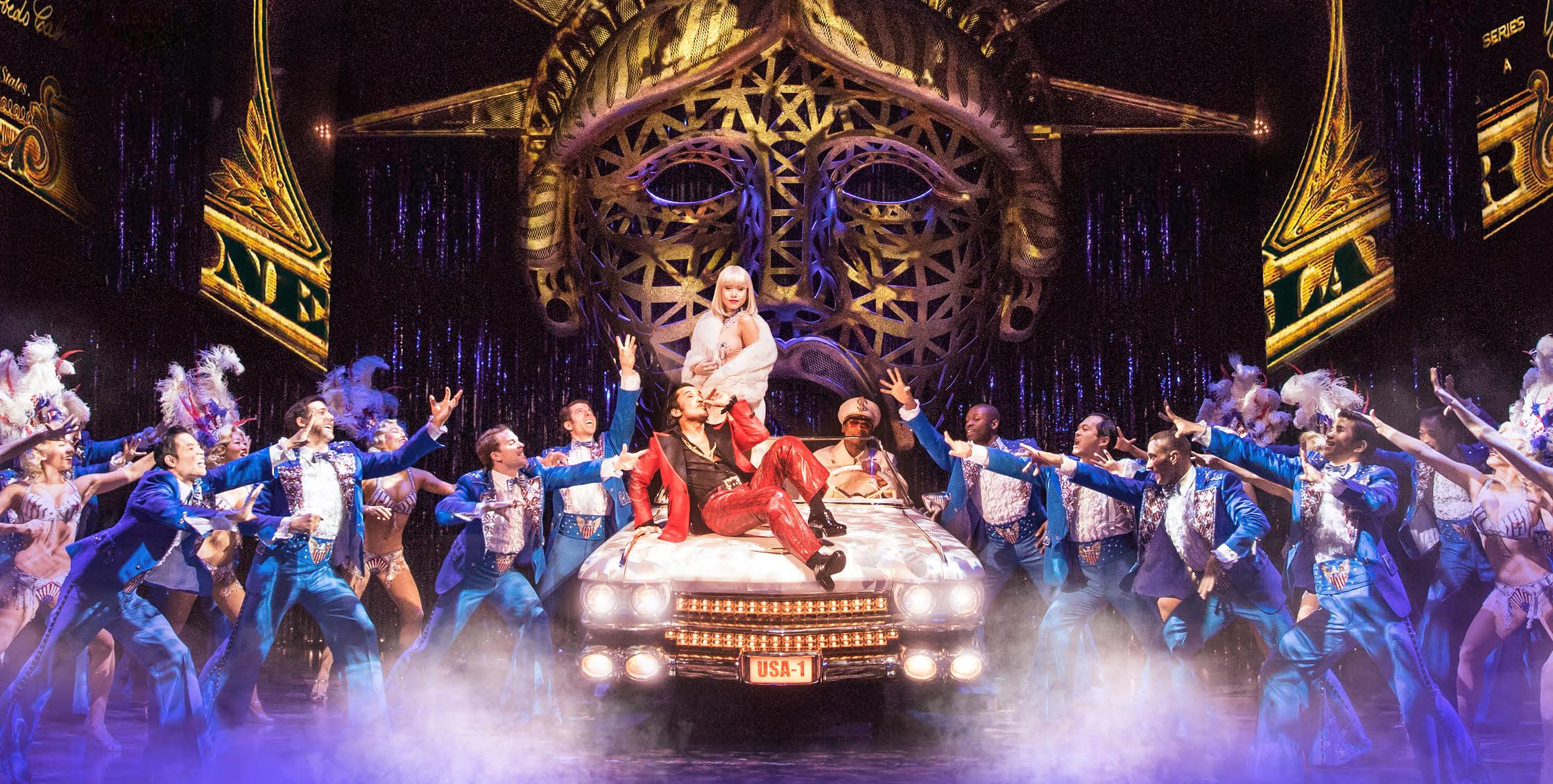 Picking the biggest showstopper of The Broadway Theatre's "Miss Saigon" is difficult — the helicopter that flies onstage mid-show or the miraculous voice that erupts from Eva Noblezada, its 21-year-old leading lady. After a stunning solo performance at the National High School Musical Theatre Awards, the 18-year-old Noblezada was cast in the highly coveted role of Kim, a virginal Vietnamese girl working her first night at a brothel. Her innocence catches the attention of American G.I. Chris (Alistair Brammer), who is preparing to return home and promises to take her with him. The star-crossed lovers are torn apart as Saigon collapses around them — yet Kim faithfully believes he will return.
Saying that Nobledaza — who is playing the same role that jumpstarted actress Lea Salonga's legendary career — has big shoes to fill would be an understatement. Still, Noblezada does so with ease. Her voice effortlessly switches from a fluttery soprano in the delicate "Wedding Ceremony" to gutting belts for anthems like "I'd Give My Life for You" and "Little God of My Heart." Three years pass and Chris finds a wife in America — a betrayal even more devastating when it is revealed that Kim is struggling to survive with their son. Noblezada captures both the innocent naivete of teenage Kim and the desperate self-sacrificial love of a toughened mother.
Opposite such a performance, Brammer's Chris falls short. With a striking on-stage resemblance to his "Les Miserables" co-star Aaron Tveit, there is no doubt that he is charismatic and all-American. Yet the actor brings a rigidity and stiffness to the role, which overshadows his powerful vocal delivery in the ballad "Why God Why?"
In "I Still Believe," Kim sings a haunting cross-ocean duet with Chris' new wife Ellen (Katie Rose Clarke) that ends with a cringingly melodramatic "Noooo!" from Brammer. While these moments deduct from the play, Devin Ilaw's Thuy — Chris' rival for Kim's affections— shines in contrast. With his mesmerizing command of the stage, it is almost shocking that Kim does not choose him.
Among an array of chart-topping musical theater scores rooted in pop, returning to this Schonberg and Boubil classic brings a refreshing nostalgia. The score matches the plot's emotional complexity. Kim and Chris' solo saxophone theme stabs at the heart with a wistful elegance, making subtle returns when their love seems doomed.
Most of the songs seem to have such an effortless connection, so the superficial "Bui Doi," performed by Chris' friend John (Nicholas Christopher), stands out. Set to a glorified PowerPoint slideshow, the drab design does not help and makes this segment a low point in the otherwise spectacular work by Totie Driver and Matt Kinley.
The helicopter, however, is a fiberglass contraption combined with projections and strong fans for a striking effect. That's surprisingly not where the showiness peaks — "American Dream" brings a giant Statue of Liberty head onstage, which vomits out a Cadillac surrounded by flappers.
In the midst of all this, Jon Jon Briones' robust performance as The Engineer still manages to captivate attention. An abusive, vulgar pimp who discovers and exploits Kim, the Engineer acts as the play's problematic comedic relief, culminating in an astonishingly accurate comparison to Donald Trump.
The play strongly connects to the refugee crisis of today. Kim commits suicide a few steps from her son to ensure that he grows up in America and not in war-torn Vietnam. As thousands of refugees suffer around us, "Miss Saigon" acts as a magnifying glass into the desperation of escape.
"Miss Saigon" is now running at the Broadway Theatre at 1681 Broadway.
A version of this article appeared in the Monday, April 10 print edition. 
Email Kamila Daurenova at [email protected]